Marriott takes a branded video series to TV and movie theaters
November 19, 2018 • 3 min read
•
•
Marriott is taking a very Hollywood approach to the distribution of its custom video series, "StoryBooked."
Earlier this month, Marriott International premiered a second season of "StoryBooked," which features various artists as they travel the world in search of creative inspiration. The four episodes, which feature artists such as musician Aloe Blacc, underwater performance artist Julie Gautier and choreographer Jon Boogz, range between 4 to 11 minutes in running time. The show is available on Marriott Traveler, the company's own publication, as well as the brand's various social channels. In 2019, the episodes will also be available on TVs inside 1.3 million hotel rooms around the world.
But Marriott is also screening the full season of "StoryBooked" theatrically, across 30 Spotlight-owned theaters in 28 different markets including New York City, Los Angeles and Chicago. At 11 p.m. ET on Nov. 8, the full season of "StoryBooked" also aired on the FYI cable channel as an hour-long broadcast, which was followed by another airing on Nov. 10 at 10 a.m. ET on the A&E cable channel. All episodes will also be available to stream on A&E and FYI's digital sites through April 2019.
The multi-partner distribution plan for "StoryBooked" is reminiscent of what's frequently done in the entertainment industry. There, a studio might develop, finance and produce a movie or TV show and then find multiple distribution outlets across multiple "windows" and territories. Here, Marriott has done the same thing. It produced the show in partnership with NBTV Studios, and then sought out a media distribution plan with its agency Publicis Groupe. Here, the agency came up with a plan that included distribution outside of Marriott's own channels.
"We know we can reach people with [Marriott] Traveler or inside our hotel rooms, but we're also interested in where else we can reach target audiences," said Scott Weisenthal, vp of global creative and content marketing for Marriott International.
Other brands are also exploring new types of distribution strategies for branded content. Earlier this year, Grey Goose also employed a multi-partner strategy in producing the Jamie Foxx-starring with "Off Script" with Group Nine Media-owned studio Jash, and then distributing the series on relevant Group Nine social channels and Oath-owned websites.
While Marriott is also working with individual publishers such as Vice and Whistle Sports, the company is open to doing more of the type of plan it did for "StoryBooked." "Whether it's working with one [distribution] partner or 10 partners, we are open to all of that," said Weisenthal.
Marriott's brand programs come out of a relatively new internal marketing structure that connects the company's content studio with "M Live," its real-time social media centers, Traveler and Marriott International's in-house creative agency. All of these units now work more closely together than before, Weisenthal said. M Live can track trends and insights, which are then used by the content studio to develop new projects, which then get distributed through Traveler with the agency creating additional promotional materials.
"When I was brought on board, one of the tasks was to bring all of these together," said Weisenthal, who joined Marriott International from NBCUniversal about a year ago. "While [the different teams] were talking to each other in the past, it was not as united as it is now. It's going to play a huge part in our planning for 2019."
https://digiday.com/?p=312518
This week's Future of TV Briefing looks at how this year's upfront and recent announcements from AMC Networks and Paramount indicate the progression of programmatic in the TV and streaming ad market.
This week's Future of TV Briefing looks at how major streaming service owners' subscription business fared in the third quarter of 2023.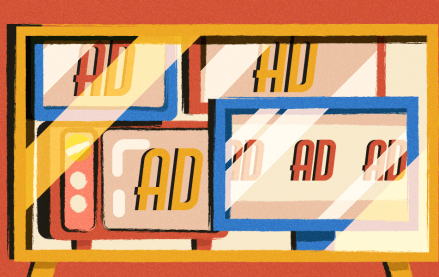 This week's Future of TV Briefing looks at what TV and streaming companies' latest quarterly earnings reports indicate about the state of the TV advertising market.