How YouTube networks are pivoting to studio, media brand models
April 17, 2017 • 7 min read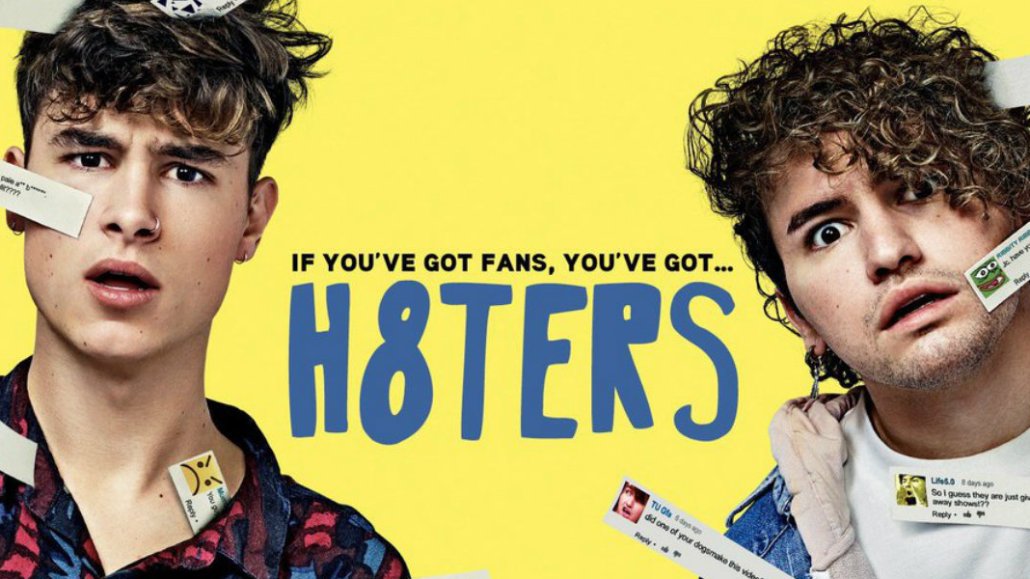 Six years after launching what would become one of the biggest YouTube multichannel networks, Fullscreen would like you not to call it an MCN, thank you very much.
"The MCN is not our entire business," said George Strompolos, founder and CEO of Fullscreen Media. "It's how we identify, develop, grow, partner with and monetize creative talent. How we apply that is where it gets interesting."
It's a sentiment echoed by many in the MCN business, which is undergoing a wide and varied reinvention as once-hyped companies look to build sustainable and multifaceted video businesses. In some cases, that means building publishing brands that consumers can identify with, while others are focusing on a traditional Hollywood studio model, producing shows and movies for a growing list of digital distributors. (Some are even doing both.) In all cases, the big idea is the same: To survive, the MCNs needed to evolve.
More than just an MCN
Today, Fullscreen Media employs 850 people. This includes nearly 300 people within its Austin-based digital studio Rooster Teeth, which it acquired in 2015, and employees within three major company departments: Fullscreen Creator, which houses the MCN business as well as other business lines including live events and tours; Fullscreen Brandworks, which oversees the company's influencer marketing, social asset creation, video distribution and paid media businesses — in other words, anything that would involve an advertiser; and Fullscreen Entertainment, which is Fullscreen's newest and possibly most ambitious undertaking.
It's under Fullscreen Entertainment that the company is trying to build an HBO or Netflix for teenagers and younger millennials. Last year, the company launched an ad-free, subscription streaming video app, which for $6 per month offers more than 2,500 hours of content including original series and licensed movies and TV shows. In addition to about 10 talk shows starring some of its top talent, Fullscreen is also rolling out four to five new "tentpole" original series or movies per month. Over time, Fullscreen plans to move more of its programming budget to original content instead of licensing external libraries, similar to how Netflix has evolved its streaming business with more original shows and movies. The focus for Fullscreen is in building the app, which so far is "on track" with subscriber growth targets, Strompolos said.
The model already exists within Fullscreen. Rooster Teeth currently has a subscription streaming app with more than 200,000 paying members, which pay for access to exclusive content as well as other perks such as events and merchandise. Rooster Teeth's success as a digital studio has also allowed it to sell shows and movies to platform buyers such as YouTube Red and Netflix.
"They've managed to build a subscription community that allows them to sell shows outside of [their platform] to build the brand, generate revenue and in turn create more [content]," Strompolos said.
Show business is now the business
Fullscreen Media is not the only longtime MCN business to focus more on creating original entertainment content. Comcast-, Hearst- and Verizon-owned AwesomenessTV, which scaled its YouTube network to more than 70,000 channels, now has an Awesomeness Films division under which it produces feature-length films starring its top talent. The company has also been selling shows to digital distributors, including Netflix and Go90, and has even had a show on Nickelodeon. This year, Awesomeness Films expects to put out between four to 10 "premium shows" and three to five movies.
Here, other companies that are often lumped into the MCN community including Defy Media, Studio71 and Latino-focused Mitú, are also active. Defy's streaming partners include Go90, Comcast's Watchable, Spotify and Netflix. Studio71's partners include NBCUniversal's Seeso and Watchable, and it is currently producing a series with Dwayne "The Rock" Johnson for YouTube Red. Mitú, meanwhile, has a show on Watchable that was just renewed for a second season. The Latino-focused media company also has a Snapchat Discover channel.
Producing original shows was part of AwesomenessTV's content strategy from the beginning, said the company's CMO T.J. Marchetti. Early on, the company was making as many as 28 weekly shows on YouTube focusing primarily on short-form formats that worked well on the platform.
Things changed when the company released "Expelled," a feature-length film, in the fall of 2014 on iTunes. The self-distributed film quickly shot up to the top of the iTunes movie chart and helped pave the way for the Awesomeness Films division.
"Our ability to engage the Gen Z audience and use our marketing as distribution came together with 'Expelled,'" said Marchetti. "It changed the landscape for us because it was such a phenomenal hit and allowed us to expand and aggressively explore what it means to create everything from DIY on YouTube all the way through to feature-length films."
Not out of the woods just yet
For media companies interested in making TV-like shows, the market is healthy right now. The list of content buyers includes everyone from Netflix to Go90 to international distribution partners such as France's Canal+ Group.
Trouble is, there are a lot more companies making shows now. Distributed-media giants, such as BuzzFeed and Mashable, are dedicating resources to this type of content. Even longtime YouTube players — with Defy Media, AwesomenessTV and Studio71 leading that group — have been doing this for years and are also ramping up their output.
Defy Media, which has worked hard to shed the MCN label, currently has a programming slate that includes 75 shows, up from around 35 in the fall of 2015. This includes actual TV shows, which the company is currently making for TruTV, El Rey Network and the NFL Network. Defy has also been doing movies. It's this background that allows the company to be confident in the current market for shows, and whatever the future might hold if some of the top digital buyers today aren't around down the road, said Defy Media president Keith Richman.
"There's always going to be a subset of people looking for shows; the current [buyers] might shift, but there is always going to be an opportunity," he said. "But there's a big difference between the ability to create videos that do well on Facebook and the ability to drive audience to narrative content. We can make videos for Clevver's Facebook page that get 30 million views, we can create videos for YouTube that get 10 million views, and we can create documentaries that have to be on TV. That spectrum is what companies have to compete on if they're big, and that's not easy to do."
For one thing, it requires a lot of investment, which not all companies — including MCNs — are able to do. One of the reasons cited for Maker Studios' downfall was a lack of investment in the company's original content efforts.
"Nobody believes there's a large-scale business in effectively wrapping talent to advertisers if it's your sole practice," said Richman, of the traditional MCN model. "You're not going to be a big content-creation company if your primary business is the MCN."
Diversify or die
Today, AwesomenessTV's MCN is responsible for "one-one hundredth," said Marchetti. The company's focus on the AwesomenessTV brand and what that means for the young viewers its trying to reach has meant creating a diversified business portfolio, which — like Fullscreen — includes licensing, merchandising and real-life events.
This also means being less reliant on advertising — itself a volatile business. For instance, a third of Defy's revenue comes from non-advertising sources. A little less than half of Studio71's revenue mix is not tied to advertising, said the company's president, Dan Weinstein. "Whether it's production, licensing, merchandising, books, tours — we're even doing subscription boxes with some of our talent — non-advertising revenue is making up a substantial of our business," he said.
Like others, Studio71 said it's still talent-driven and has grown by partnering with a smaller group of creators — 1,200 partners instead of tens of thousands — and developing projects with them. Studio71 recently raised 53 million Euros, which it will use to fund more high-quality shows and movies.
For Fullscreen, the mission remains the same, but the business objectives — and the revenue that those bring in — have changed.
"Ultimately, it's about identifying great talent, making great content, connecting with an audience and serving them in a way where they reward you with their time, loyalty and their money," said Strompolos. "That's what we are trying to do on multiple fronts."
https://digiday.com/?p=232500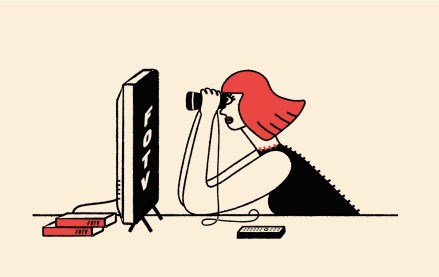 This week's Future of TV Briefing offers an updated list of the key terms that can cause confusion when talking about the TV, streaming and digital video industry.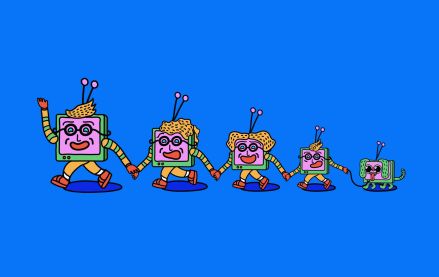 This week's Future of TV Briefing looks at what the Disney-Charter pay-TV distribution deal seems to indicate about the increasingly more-complementary-than-contentious relationship between traditional TV and streaming.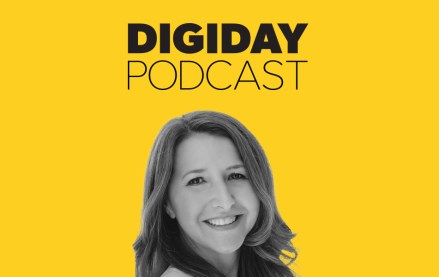 September 12, 2023 • 3 min read
Traditional TV now accounts for less than 50% of Georgia-Pacific's spending, but its share still exceeds streaming's.