A few years ago, it was hard to find a venture capital firm that wasn't putting money in a so-called YouTube "multi-channel network." Companies like AwesomenessTV, Fullscreen and Maker Studios had aggregated thousands of YouTube channels into a single content management system and then made money off YouTube ad revenue. With homegrown YouTube stars growing in popularity — especially among younger audiences — these companies were considered the future of the entertainment business.
And money certainly poured in: Maker Studios raised more than $66 million; Fullscreen received more than $30 million; AwesomenessTV was acquired early on by DreamWorks Animation for $33 million. All of these deals happened before any company had proven the value of their high valuations.
"We did not know what we were doing when we put our money in that, but it hit, so we're just going to count ourselves as lucky," said an executive at one Maker Studios investor. Maker Studios investors made a tidy sum from its $500-million-plus sale to Disney in 2014, which set off a flurry of acquisitions in the space.
How times have changed.
The MCNs still may very well be the future of the entertainment business, but the venture market isn't as hot for a new player looking to raise capital.
A key issue at play within this ecosystem is the notion of what a multi-channel network actually is. Many on the inside scoff at the very term, pegging it as an inaccurate way to describe their business — they're not just glorified YouTube ad networks, but multifaceted companies with revenue coming from original content, talent management, commerce and branded content, among other areas of business. And they're not solely reliant on YouTube.
But the interest has cooled off.
"However you define it, finding an MCN or content creator that has the velocity to get to scale — at this point, with a crowded field of Makers, Defy, Awesomeness, Fullscreen — is getting more and more difficult," said Peter Pham, co-founder and partner at tech venture firm Science. "Combining this with the current tightening of the venture market in the past few months, investors more than ever are just being more selective."
Certainly a few companies have been able to raise money in recent months. Tastemade received $40 million in December and MiTu recently completed a $15 million Series B round. But these companies are not aggregators — they only have a few hundred channels in their network. They're also more focused businesses — Tastemade is food and travel, while MiTu caters to Latino millennials.
These smaller networks are thriving, as they're able to give more time and attention to the creators in their network.
"We hear from creators all the time about how much they hate MCNs," said an executive at a smaller YouTube network. "They thought the MCNs were going to make them money, but it turns out they didn't — that's what happens when you have 50,000 creators. You try to run up your numbers, but how can you possibly keep track of 50,000 creators?"
With the market now saturated, the likelihood of another "MCN unicorn" arising — even a smaller one focusing on a single niche or genre of content — is very slim.
That doesn't mean the market has matured, either; these companies are also evolving their business models. Serving as a middleman for YouTube advertising has a low ceiling, especially since YouTube takes 45 percent of all ad revenue generated on the platform and the talent typically gets 70 percent of the rest. Maker Studios, Fullscreen and AwesomenessTV are all producing content for TV and subscription streaming platforms. Fullscreen is developing a streaming app for mobile viewers.
Opportunities and challenges in influencer marketing.
All networks are also growing their branded content businesses as advertisers look to wade through the growing sea of social media stars. Studio71, for instance, has 12 people within its branded content team. The company did more than 500 campaigns last year, a 30 percent uptick from 2014. Branded content production now accounts for a third of the overall business.
Even here, though, there are challenges. A new crop of influencer marketing agencies and platforms, which usually don't require creators to enter into an exclusive contract, are also promising to match brands with talent. They're an attractive option for mid-tier and smaller creators that don't have millions of subscribers and entire teams devoted to managing their business. But it's also created a messy environment.
"Sometimes you end up with the same talent on three different lists, all with different pricing, and frankly it's a joke," said Reza Izad, CEO of Studio71, which was acquired by German broadcasting giant ProSiebenSat.1 in 2015. "These smaller shops also end up hiring us."
It's a key reason why advertisers still prefer working with MCNs, relying on them for logistical support to find the right group of creators for a campaign. But the relationship here remains that of a middleman.
"Most clients are coming in with the creator's name in hand," said Nick Pappas, CEO of agency SwellShark. "Not too often are they asking for MCNs by name. An MCN usually gets involved once we decide to do a campaign."
"The MCN is one piece of it," added Charlotte Cochrane, svp and managing director of digital at Horizon Media, which has a 12-person influencer marketing team that it didn't have three years ago. "But what we are doing more and more of is going directly to [top] influencers and creating that one-to-one relationship."
All of which suggests that the MCN business may not be on the path to extinction — but it's not sailing smoothly either.
"The MCNs are like record labels," said Cochrane. "They help new and upcoming talent get bigger and bigger, and when those people get big, they need to find incentives to keep them within the label. They've been doing that well so far, but they need to diversify."
Images via YouTube
https://digiday.com/?p=163361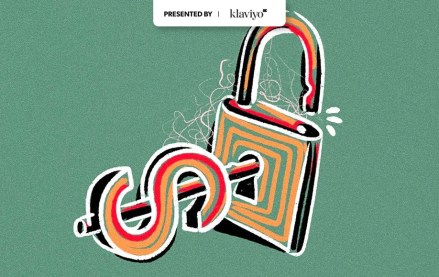 December 8, 2023 • 5 min read
Future plc's CFO Penny Ladkin-Brand announced on Thursday that she is stepping down, as the U.K.- based media company reported declining revenues and a new two-year investment plan to get back to growth.
December 7, 2023 • 13 min read
In this week's Media Briefing, publishing executives share how the task forces they created earlier this year to oversee generative AI guidelines and initiatives have expanded to include more people across their organizations.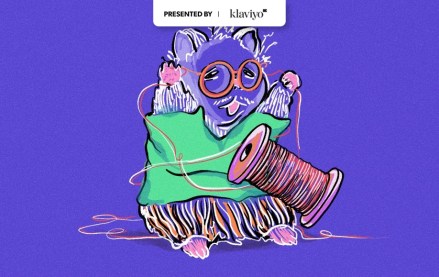 December 5, 2023 • 6 min read
News publishers are cautious to pour more resources into Threads, as limited available data makes it difficult to determine whether investing more into the platform is worth it.