Nordic media giant Schibsted has a heritage of developing core products in one newsroom and spinning them out to dozens of its own titles and beyond. Now, it has applied that product strategy to improve the efficiency of its video creation and delivery.
The group's video platform Stream is now used in 40 newsrooms, as well as Polaris Media Group, which owns 30 newspapers in Norway. Stream has 10 staff dedicated to developing and maintaining tools like its video player and reporting suite. In 2018, 2.6 billion video views were generated across its videos, according to the publisher. Schibsted's two biggest newsrooms by video views are Norwegian tabloid Verdens Gang and Swedish daily newspaper Aftonbladet.
"Management from Schibsted had the idea that VGTV [VG's web-TV channel] should be the center of excellence for video in Norway six years ago, which meant anything we did in VGTV should be available for other newspapers," said Erik Saastad, product manager at Schibsted's video platform. Three years ago the platform was advanced enough to roll out to other newsrooms in the Nordics.
Most product and tech people work on a common platform for all Schibsted newsrooms, but there are also a few brand-specific teams while everything is built on the same tools and technology.
A few weeks ago Schibsted's video platform began enabling low-latency broadcast, a feature which it claimed speeds up the live broadcasting process. Aftonbladet will soon test the feature in its newsroom, which broadcasts around 15 live streams a day. "When your push notification goes out you need the broadcast to be in sync," said Martin Ekelund, head of video at Aftonbladet. "There was a huge improvement with speed when we onboarded the platform."
Aftonbladet has organized its newsroom around video creation for the last three years. The title has approximately 300 editorial staff, and a video studio at the center of the newsroom so all reporters have access to live broadcasts. Aftonbladet has a team of between 30 and 40 people dedicated to video reporting and editing, the publisher said.
Video has helped attract younger readers to the titles. In the run-up to the Swedish general election in September, Aftonbladet broadcast a debate between the major party leaders. According to a survey by Ungdomsbarometern, Sweden's youth barometer, the debate attracted 28 percent of viewers aged between 15 and 24 years old, and 11 percent aged between 25 and 49 years old. The live coverage of the election night attracted 13 percent of viewers aged between 15 and 24 years old.
For views, counted as 10 seconds, Aftonbladet peaked at nearly 10 million on election day, beating SVT, Sweden's public service broadcaster. Typically, SVT is ahead of Aftonbladet for time spent, but this also wasn't the case on the day after the election. "There was an unclear result in the election so people came to us for an explanation," said Ekelund.
"The strategy is not focused on views but value," he added. "How do you measure online video? The way to do it is immature, it's easy to get a lot of views, but if you only focus on views, you forget the value."
For Saastad and the Stream team, the goal is to encourage people to watch more than one video, by serving related videos, and generate ad revenue through pre-roll and six-second bumper ads. Ekelund said video ads are an important revenue stream for Aftonbladet, but wouldn't share figures.
For all the efficiency saving of centralizing core products, it comes with sacrifices. "All newsrooms feel they are special and need to have a slightly different solution but that's not necessarily true," said Saastad. One unit could be losing ad revenue by having to move to a different ad platform, for instance. "That's a conflict of interest. That's where Schibsted has been really good at driving this through. Having newsrooms onboarded, we are back to a reality where we can focus more on newsroom needs. It has been a bumpy ride, but we now see the fruits of the platform strategy."
Outside of ads, video is used to drive subscriptions: VG added 20,000 subscribers to its membership tier, VG Plus, by licensing documentaries. Aftonbladet is still experimenting with video as a subscriptions driver to Aftonbladet Plus, which launched 15 years ago and has 250,000 digital subscribers. The title has sports rights, like Italy's Serie A and Spain's La Liga via Strive, and sees spikes in subscribers when it shows these matches, said Ekelund. For the first time this year, it put the livestream of the Oscars behind a paywall. But livestreaming needs the tech to hold it up, a lesson Amazon learned this August when it streamed the U.S. Open.
Before the end of the year, Aftonbladet will put more four- and six-minute documentaries behind the paywall to test if that drives acquisition and retention, a pressing concern for all publishers including Schibsted. Several years ago, the title produced more TV show-style videos, which didn't have much uptake, so it switched to focus on news content that educates the audience.
"We're experimenting with documentaries too," said Ekelund. "The trouble with full formats is they're expensive to buy and hard to integrate with the user behavior on a news site. We're looking at more online-adapted formats."
https://digiday.com/?p=315439
This week's Future of TV Briefing looks at what an industry group's conditional certification of three measurement currency contenders signals about the TV ad business's measurement overhaul.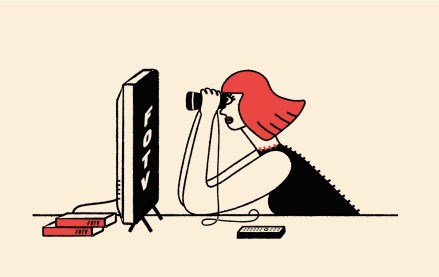 This week's Future of TV Briefing offers an updated list of the key terms that can cause confusion when talking about the TV, streaming and digital video industry.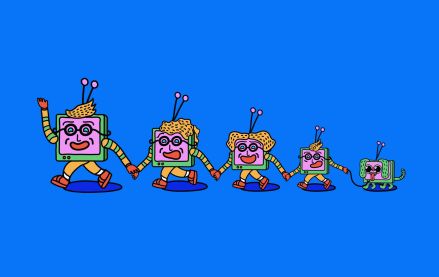 This week's Future of TV Briefing looks at what the Disney-Charter pay-TV distribution deal seems to indicate about the increasingly more-complementary-than-contentious relationship between traditional TV and streaming.