I want my Snap TV: Snapchat's move into show business shows early promise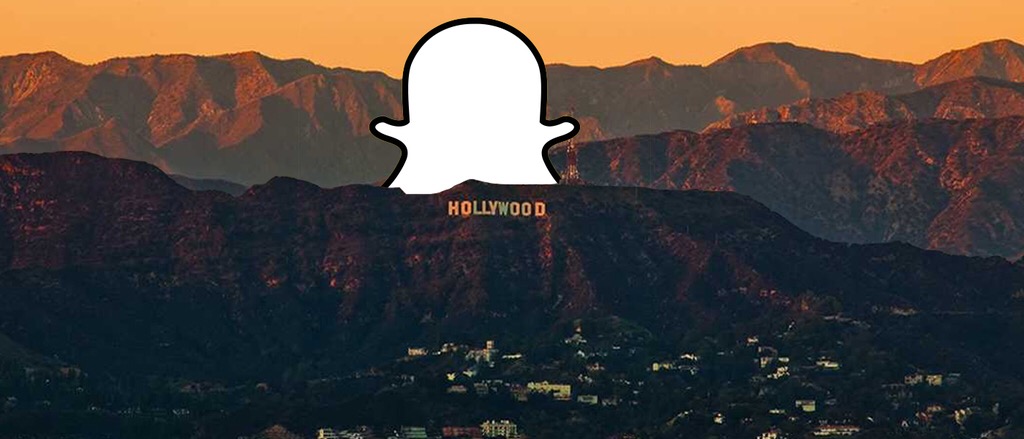 With 11 cable TV channels across the globe, including A&E, History and Lifetime, A+E Networks is best known for TV shows including "Bates Motel," "Pawn Stars" and "Project Runway." But young people who are more used to watching stuff on their smartphones than on TV might be more likely to know A+E for another show, "Second Chance," which just completed its first season on Snapchat.
"Second Chance," which centers on former couples rehashing their past relationship, is one of 14 short-form video series that Snap has already aired on Snapchat Discover, the app's publisher section. With shows being a huge priority for Snap, the company plans to ramp up the number of shows it airs every day from one to three by the end of the year.
Snap's production partners, including A+E Networks, NBCUniversal and Elisabeth Murdoch's Vertical Networks, praise the company's approach to original video series and likened it, in some ways, to traditional TV networks.
"Lots of people [at Snap] are from networks and broadcast," said Tom Wright, CEO of Vertical Networks, which has six total projects in some stage of production or development with Snap, including "Phone Swap," which premiered earlier this spring. "It's not dictatorial in that there are 10 rounds of notes, but they can be involved in everything from brainstorming ideas, to casting, graphics — wherever you feel they might be materially useful."
Snap's level of involvement varies on a show-by-show basis, but one thing is clear: The company is committed and there to help, partners said.
"It's a fluid process," said Paul Greenberg, evp and gm of 45th & Dean, the A+E Networks-owned studio that produced "Second Chance." "Because our show was unscripted, it was more of a discussion on the aesthetic and shooting, post-production and edits from a storytelling perspective — here's what works better when shooting close-ups and camera angles in vertical video."
Like many TV networks, Snap pilots show ideas before greenlighting them for a full season. Since last fall, Snap has secured deals with 13 media partners, including A+E Networks, NBC, Viacom and even the NFL, to produce exclusive shows for Discover. Recent deals include a comedy series with CBS and James Corden, a Snapchat version of MTV's "Cribs," a daily news show with NBC News, two lifestyle and adventure shows with Vertical Networks, and an animated comedy with Turner and Conan O'Brien's Team Coco.
Overseen by former News Corp executive Nick Bell, Snap's shows team has media and entertainment experience. For instance, Snap's head of original content, Sean Mills, is a former president of both NowThis and The Onion.
"They have creative chops in the building," said Wright. "There are credible people who know what they're talking about."
Early on, there's evidence that people are watching Snapchat shows. E! News' twice-weekly entertainment and news show "The Rundown" averages 7 million viewers per episode — tripling its per-episode viewership since its September premiere. "Second Chance," meanwhile, averaged 8 million viewers in its first season, and "Phone Swap" is getting 10 million viewers per episode.
The fact that episodes appear inside the exclusive Discover section of Snapchat, and disappear within 24 to 48 hours (thereby incentivizing people to watch), has helped them reach and retain viewers.
"It's like appointment TV in a certain way, which is very clever," said Greenberg.
Shows created for Snapchat Discover are exclusive to the platform, but in a plus for producers, they retain ownership over their show ideas. That means they can redevelop the idea in a new format for another platform, as long as they don't just rip and repurpose them, sources said. Vertical Networks, for instance, will debut a show called "Yes Theory" at the end of June. The show, which centers on four friends traveling the world and getting into adventures, will be exclusive to Snapchat in its short-form vertical format, but Vertical Networks is also working with TV studio Endemol Shine to shop a linear TV version to TV networks. When shopping a show around, producers can point to a successful Snapchat show as evidence that there is an audience for the content.
With that said, one way Snap differs in its approach from traditional TV makes it a risky initial bet for partners. TV networks typically put up some money to produce the show; Snap, meanwhile, doesn't offer an upfront payment but instead splits revenues from mid-roll ads — which in most cases is sold by Snap, sources said.
The early results on the shows, however, have existing partners eager to produce more. "We are actively in development on several formats [for Snapchat] that we expect to launch this year," said John Najarian, evp and gm of E! News.
https://digiday.com/?p=240232