Inside CNN International's new TV show that streams on Facebook Live
July 19, 2017 • 3 min read
•
•
Since May 5, CNN International has produced "CNN Talk," a half-hour politics chat show streamed on Facebook Live and TV simultaneously at noon London time each Friday.
The show features host and CNN International correspondent Max Foster discussing the week's political highlights with regular panel guests Iain Dale, Liam Halligan and Ayesha Hazarika. It aims to create a new politics show that more accurately mirrors what regular people are talking about, according to the broadcaster, so it measures success by the number of comments and interactions. The show started with about 280 comments on its first Facebook Live, but its July 14 request on Facebook Live for thoughts about the Trump presidency so far received 1,600 comments. Other metrics like shares and views are trending upward, and the broadcaster said the episodes each reach over a million Facebook News Feeds.
"The benchmark is the caliber of the conversation — it's not lightweight, frothy internet chat but something more substantial," said Gill Penlington, director of news and event programming for Europe, Middle East and Africa at CNN. "From a TV perspective, the success is in the quality of comments we're getting in: There's thoughtful debate; it's genuinely adding value."
The Facebook stream goes live five minutes before the TV feed to pose a question to Facebook users and start gathering comments. The questions have gotten shorter and more direct since its debut.
With audience interaction playing a big role in the show, getting Facebook comments up quickly is key. Previously, the roughly 10-person show staff did this manually, but CNN International has since built tech to automatically display approved comments. Now, the show can approve at least three times more comments each episode. CNN International estimates about a dozen reader comments are discussed during each show.
On TV, typically a talk show could cover three or four different topics per episode. But "CNN Talk" found that by the time the Facebook audience had responded to one topic, its panel had moved on. The show adapted quickly to cover just one overarching theme.
Facebook has ambitions to morph into a longer-form video platform, but CNN International was concerned watching longer shows would be at odds with how most people scroll through the News Feed. The broadcaster was unable to share its completion rate, but it said it was encouraged by the number of people who watched its one-hour U.K. election special in its entirety.
Facebook isn't paying CNN International to produce video content, and the broadcaster is not monetizing Facebook Live shows through mid-roll ads. Ads do appear on the TV breaks on "CNN Talk." (CNN International runs in 450 million households in globally.)
"One thing we thought would be a liability but we actually used to our advantage was the TV ad break," said Rachel Rodriguez, senior producer for CNN International. During the early shows, the Facebook Live feed featured a static slate while the ads played on the TV feed. Now, "CNN Talk" on Facebook Live runs through ad breaks, and the panel continues working through comments, with producers straightening up the set. "Users on Facebook love the rough-and-ready and not-overly-produced look," she said. "It gives the behind-the-scenes quality that's appropriate for Facebook Live."
The Facebook Live audience also wants to see more images, said Rodriguez. For example, when British Prime Minister Theresa May visited Queen Elizabeth II to ask to form a new government, pictures of the visit kept rolling while the panel talked more broadly about how the election results would impact Brexit negotiations, rather than the visit specifically. "People love the combination of seeing pictures of live news events and have experts talking, even if it's out of context," she said. "When that happens, directly the numbers go up."
For now, there are no plans to replicate this format, but Penlington could see it working in sports, which spurs lots of interaction. "It needs to feel like a natural TV program and have social input," she said. "We're striking that balance."
Image courtesy of CNN International
https://digiday.com/?p=246117
This week's Future of TV Briefing looks at how this year's upfront and recent announcements from AMC Networks and Paramount indicate the progression of programmatic in the TV and streaming ad market.
This week's Future of TV Briefing looks at how major streaming service owners' subscription business fared in the third quarter of 2023.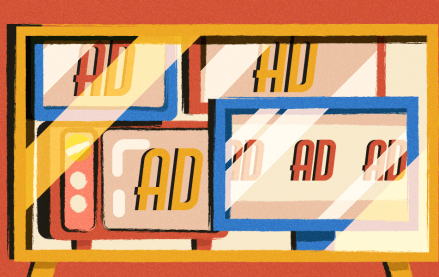 This week's Future of TV Briefing looks at what TV and streaming companies' latest quarterly earnings reports indicate about the state of the TV advertising market.