AT&T has ambitious plans for a pan-European advertising force by filling 60 new roles for its ad tech business Xandr in Europe.
A third of those jobs will be in its London office, with the rest spread across France, Germany, Spain and Italy. Many of those roles are for sales, marketing and partnerships as it looks to establish an ad business in Europe without the subscriber data that's differentiated it in the U.S. (AT&T doesn't offer mobile phone and TV service in Europe.)
"What's unique in the U.S. is the data assets we have," said Xandr CMO Kirk McDonald. "When we start looking to 60 new hires in Europe, it's to make sure that we can create high-fidelity data assets in markets like the U.K. either through partnerships or ownerships."
Partnerships, either with publishers or broadcasters, will be how AT&T gets the data to sell more targeted ads in its video-orientated ad marketplace, called Community.
When the marketplace launched in May, it was pitched as a one-stop shop for video inventory across WarnerMedia networks, which are also owned by AT&T, as well as from outside publisher partners like Vice and Tubi. It's that second part of the pitch the telco hopes to lean on in Europe to ensure its marketplace powered by Xandr's ad tech is more appealing to publishers and broadcasters than their own smaller versions. Media owners don't have to share first-party data to sell their inventory from the marketplace, but doing so could attract more advertisers. That's because the data would be overlaid on top of Xandr's own deterministic data sets to allow advertisers to define additional audience segments they want to reach through the marketplace.
Any data deals struck over the coming months will be market-specific, not pan-European, said McDonald, who wants deterministic data that's in packaged formats outside of the more commoditized location and behavioral data sets. While McDonald would not reveal which companies Xandr is currently in talks with, there are only a handful across Europe that can offer that sort of data and, more importantly, would be willing to share it. ITV, for instance, is building its own marketplace of VOD inventory it hopes will eventually sell ads for other broadcasters.
"Because of a shrinking down number of impressions, media owners are starting to understand that the lone-wolf mentality of trying to do everything themselves in advertising won't work," said McDonald. "There's a realization among those businesses that they may have high-quality audiences but they don't have scale, and so they're looking to partnerships to get that."
The challenge is other telcos are making similar gambits, particularly on broadcasters.
Comcast, which owns Sky and video ad company Freewheel, is making a big play around addressable TV, while RTL's ads business, Adconnect, which has a range of ad tech firms including Spotx and Yospace, is maneuvering around streaming services. Competition will be fierce for AT&T, which is why it might make sense to play to Xandr's ad tech strengths for now.
Publishers could be the easier route into Europe for AT&T given ad tech vendor Appnexus, which is what Xandr is built on, is one of the only firms to go toe-to-toe with Google and come up relatively unscathed. Not many firms can say they were able to steal a big publisher like Axel Springer away from Google's ad tech like Appnexus did in 2018.
"AT&T has to strike partnerships, but it's a highly contested market where other companies that specialize in broadcaster-quality video ad inventory are already establishing themselves," Matti Littunen, senior research analyst at Enders Analysis. "It's going to be hard for a company like AT&T to explain to the market exactly what its selling points are versus the competition."
Telecom firms have a love-hate relationship with advertising. An ads business, and its healthy margins, could offer some reprieve to beleaguered telcos that have seen the rise of internet-based platforms eat into revenues made by services such as text messages. Yet most telecom providers have struggled to get an ads business beyond the pilot phase. Verizon has struggled to underpin its ad technologies with its own customer data, while Three's attempts to give advertisers anonymized data to target some of its customers have gone quiet a year after a big PR launch.
The technical know-how and technology needed to sustain an ads business is a tall ask for any company that doesn't see advertising as a main source of revenue.
https://digiday.com/?p=339454
This week's Future of TV Briefing looks at how this year's upfront and recent announcements from AMC Networks and Paramount indicate the progression of programmatic in the TV and streaming ad market.
This week's Future of TV Briefing looks at how major streaming service owners' subscription business fared in the third quarter of 2023.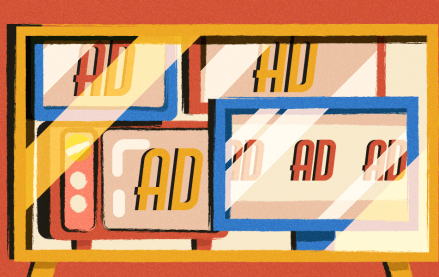 This week's Future of TV Briefing looks at what TV and streaming companies' latest quarterly earnings reports indicate about the state of the TV advertising market.