'Comcast made it clear we would run ourselves independently': Sky's Debbie Klein on life after the Comcast acquisition
April 3, 2019 • 4 min read
•
•
This article appears in the latest issue of Digiday magazine, a quarterly publication that is part of Digiday+. Members of Digiday+ get access to exclusive content, original research and member events throughout the year. Learn more here. 
Debbie Klein has been Sky's group marketing chief since just last June, yet knows the pay-TV operator intimately. As the former CEO of marketing and communications group Engine, Sky had been a client of Klein's for 12 years before she took up the role.
Last September, after an intense bidding war with 21st Century Fox, cable giant Comcast bid $39 billion for Sky, which has over 23 million subscribers across Europe. This rich data on its customers' interests means it's not primarily an ad-funded broadcaster, placing it in an attractive position to insulate itself for the future. The conversation has been edited and condensed.
What are your priorities?
We looked at the master brand, its consistency and how we're connected to all our customers in all seven countries. Through a corporate affairs lens, my first few months were dominated with [Comcast] merger and acquisition. In October, we started to look at what Sky does best and where we invest, customer experience, technology as a force for good, and using our voice, scale and position for positive change. The one thing that struck me was how many things we do in each area that matters to customers. It's joining that up and telling the story.
What are the biggest challenges in telling that story?
We're much more than a satellite TV company, whether that's because we're investing £6.5 billion ($8.7 billion) in content and half a billion ($657 million) on Sky original productions. The bigger story is we are the largest direct-to-consumer entertainment business in the U.K. There's always been a mindset of renewal and disruption. When we launched Now TV, people said we were mad, but that's successful. Even how we evolve things like Sky Q, our pay-TV service, which we're known for. It's joining that up. That's what you'll start to see as we pull those strands together.
How has your perception of the challenges for broadcasters changed from coming into the business?
Understanding the full repertoire of products and people's attitude toward them and how that changes. Viewing the behavior and attitudes of today as a predictor; there are 11 million voice requests each month on Sky Q, that's a fundamental change in how younger people access content. Perhaps I didn't understand the nuance before, the fact that people have a number of different services, different need states and products to meet their needs. That's replicated in our place in the overall competitive set. On Sky Q, for instance, you have Netflix, Spotify and voice control; it makes me hugely optimistic about the story I've got to tell.
What's the strategic importance of Sky's monthly subscription service, Now TV — which reportedly has 1.6 million subscribers — and how do you plan to grow it in a crowded subscription services market?
When it launched in 2012 we could see there was a group of people wanting to access content in that way. It reaches people looking for that type of content. It's as important; it's not necessarily becoming more important. Whatever content and whatever way people want to find it, we need to deliver and reach them in the right way. In marketing terms, we put upward spend on a different medium.
Is Now TV an accompaniment to Netflix?
It's true that we see people stacking services, whether that's Sky or Now TV and others. To really state the obvious, that's one of the reasons why Netflix is available on Sky Q: We know people want to be able to access different experiences.
Sky is still the biggest U.K. advertiser, but you cut media spend last year in the U.K. by 30%. Why and what was the impact?
We're always evolving our approach and learning how people want to read the news or listen to music. Cinema works really well for us because we're showcasing the investments we've made in original epic drama, and it's got the local flavor. For Now TV, we spend a lot on radio to reach a younger demographic. We launched [new show] "Curfew" as a partnership with The Independent and the Evening Standard, so it's horses for courses.
What changes have there been since Comcast's $39 billion takeover of Sky, besides the company using Now TV's technology for its streaming service?
Under the new ownership, Comcast made it clear we would run ourselves independently. Overall, in their approach and public commentary, it's clear they respect the brand. They made commitments saying they believe in our culture and an admiration and willingness to support that. They've been complimentary about the business and the management team. But there's a good sense we'll be better together. There's a lot we can share around products and technologies. We see the last 30 years not as the ceiling but as the floor.
https://digiday.com/?p=328608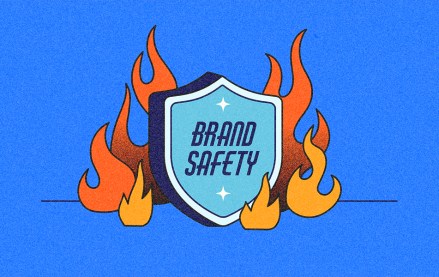 November 28, 2023 • 6 min read
"Major brands' search ads can appear on piracy, pornographic and sanctioned websites," research claims.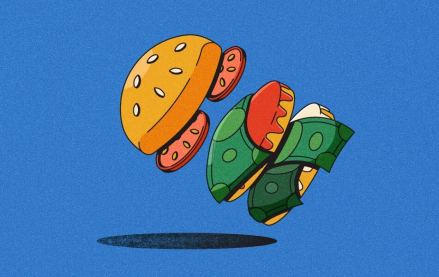 November 28, 2023 • 6 min read
As more influencers look to get into food content creation, brand opportunities are following.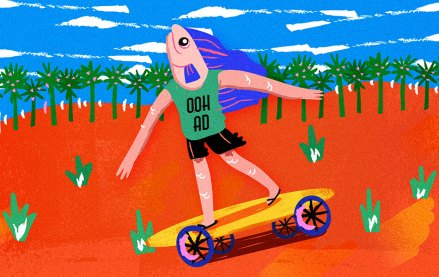 November 28, 2023 • 7 min read
As major marketers like Maybelline experiment with faux OOH, more marketers are open to the idea.