House of Highlights' creator-led content triples revenue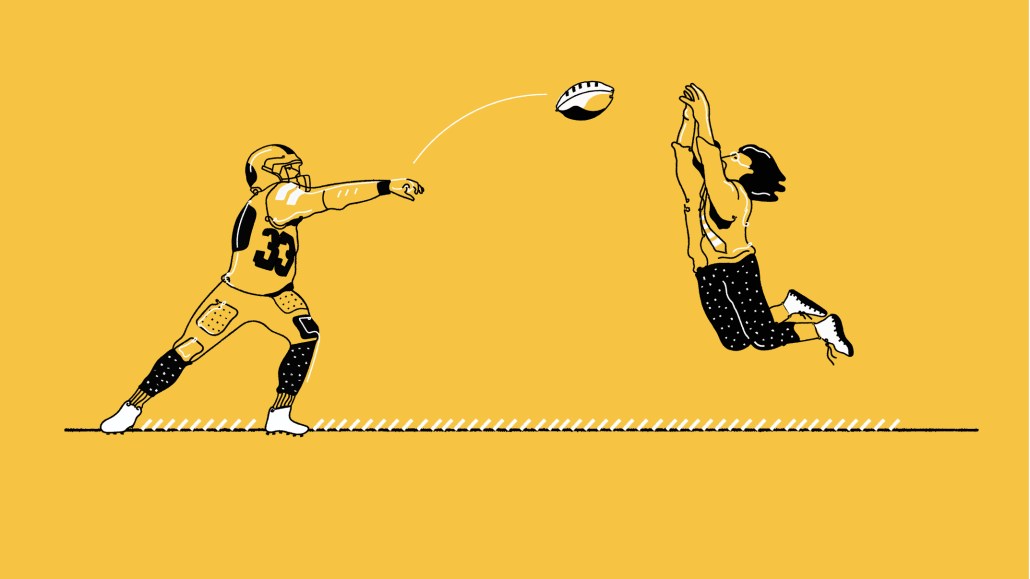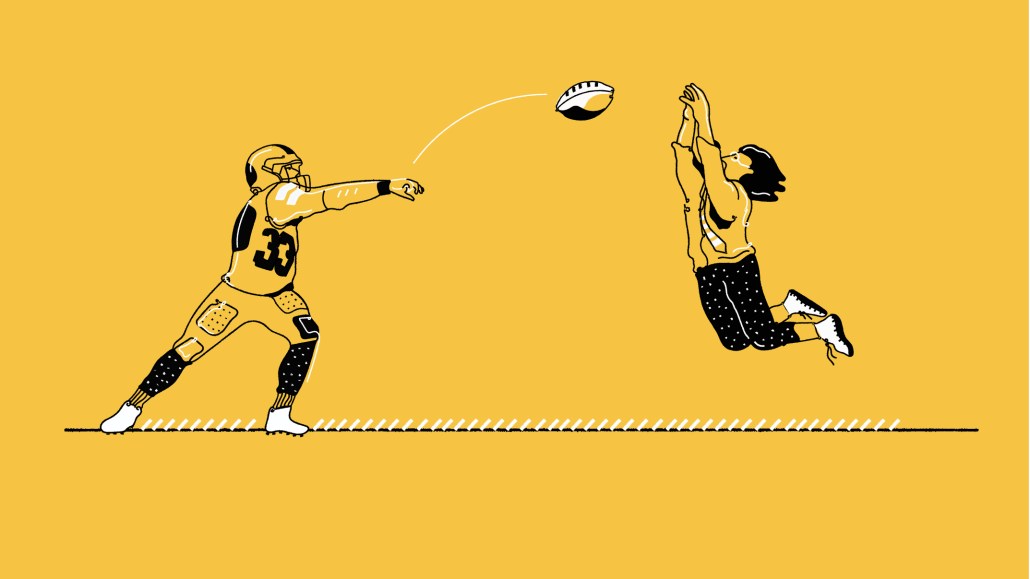 Ivy Liu
Bleacher Report's social-first sports vertical House of Highlights is producing more creator-led content to establish more franchises and increase its ad revenue.
Since House of Highlights' push into developing creator-led competition franchises and series on YouTube, TikTok and Instagram last year, revenue from branded content and HoH's creator-led content has tripled from full-year 2021 compared to January-May 2022, according to Drew Muller, vp of House of Highlights. He declined to share actual revenue figures. Roughly 35% of HoH's overall revenue is being driven by creator-led content, a share that is about 25% higher than the percentage last year, a spokesperson said.
Most of House of Highlights' revenue driven by its creator content comes from brand deals on Instagram, TikTok and YouTube. Brands pay to sponsor House of Highlights' content, as well as for custom segments, product placement, brand integrations and callouts. Revenue also comes from creator-led branded content separate from HoH's own franchises, such as with advertisers like Xbox, Exxon and Corona.
While House of Highlights has worked with creators for years – such as with groups like Supreme Dreams, Through The Wire and BroadcastBoys – a lot of House of Highlights' recent efforts have been focused on live appointment-viewing events in order to build a fandom of young sports fans around creator-led franchises. Live content brings in the "biggest results [i.e. viewership] in terms of creators' ability to drive and move audiences," Muller said.
Advertisers back live, creator-led competitions
House of Highlights hosts three "Showdown" livestream competitions a year, where creators go head-to-head in sports challenges often timed around key sports events. Pizza Hut is a seven-figure sponsor for three Showdowns, including two competitions in 2021 and an upcoming dodgeball competition that will be shot live from RDC World's DreamCon Fan Festival in Texas on July 15, Muller said. Netflix sponsored a "Creator League" live basketball challenge tournament on YouTube to promote the premiere of the movie "Hustle."
Other recent advertisers include PlayStation, which sponsored the HoH Showdown Knockout Live event and HoH Creator League live event during NBA-Allstar Weekend, and Corona, which has sponsored HoH's episodic series "Highlight House," where each season is focused on creators from a specific sport or group. Season four of "Highlight House" will premiere this fall.
House of Highlights' sales team secures advertisers for creator content and pays creators a fee for their participation in the competition events, a spokesperson said. They declined to share the range of those fee payments.
Audiences are increasingly tuning in
HoH has "steadily increased" the size of its deals with advertisers on creator-led content as its audience grows, the spokesperson said, though they declined to share their average deal size. As influencer marketing budgets grow, "brands are looking to break out of the traditional media mold," Danielle Wiley, CEO of influencer marketing agency Sway Group, said in an email.
"Younger audiences get pretty much all of their news and information from social media… so it's vital that brands shift dollars to influencer marketing in order to reach them where they are," she added.
House of Highlights' creator content "out-performs" its other content, Muller said. HoH Creator League content on TikTok has on average about 10% more video views than other forms of content posted to the social platform, for example.
From April 2021 to April 2022, House of Highlights has grown its total aggregated followers across platforms by 43%, from 35 million to over 50 million followers. In May, House of Highlights had over 530 million views on YouTube and 408 million views on TikTok, according to Tubular Labs data. While House of Highlights' focus was historically on Instagram, the vertical created a YouTube channel in February 2020 specifically for content featuring creators. It has 175,000 subscribers. Over 84% of the channel's audience is under the age of 34, Muller said.
"Influencer content has an authenticity and realness that is difficult for publishers to recreate on their own," Wiley said. House of Highlights "is very real sports content in the wild – sports fans like it because it is user-generated (not talking heads from sports, leagues, etc.) which makes it incredibly appealing."
A June report from global market insights firm National Research Group highlighted that connection between fan and influencer. The study found 44% of respondents felt they know their favorite creators as well as they know their real-world friends, and 53% said that they've purchased at least one product or service that was recommended to them by a content creator they follow.
Bleacher Report is tapping in
The success of House of Highlights' work with creators and advertisers is starting to influence Bleacher Report's content strategy as well, especially around live video and creator content in the Bleacher Report app, said Doug Bernstein, gm of House of Highlights. An in-app live stream around the NBA Draft last month was hosted by the Through The Wire group, which House of Highlights has been incubating for several years. Bernstein said the stream had about 30,000 concurrent viewers.
"There's a recognition on the Bleacher Report side that creator content is not only here to stay, but it is the place of growth. There is active strategy work to [figure out] how to not just replicate what House of Highlights is doing, but how do we create an incremental audience and revenue opportunities on the Bleacher Report side," Bernstein said.
As media businesses start to feel the squeeze of an impending recession, more companies might turn to working with creators. BuzzFeed is growing its creators program, even as other parts of the company are getting slimmed down. And while creators can bring in additional audiences and branded content revenue to publishers – they can also be more cost-efficient than hiring full-time staff or working with professional talent.
"The type of content we can make with creators can be a lot more cost-efficient than the type of content that traditional talent or traditional athletes typically lend themselves to," Muller said. "It's less from the perspective of 'this creator will cost less than working with this athlete,' but in working with a content creator, you're essentially getting a content producer, an on-air talent – you're getting distribution. So it's getting all these things in one and the audience that they speak to desires more lo-fi, raw, authentic, organic content than other audiences."
https://digiday.com/?p=454551