With buying halt, Go90's future inside Verizon is clouded by the Oath merger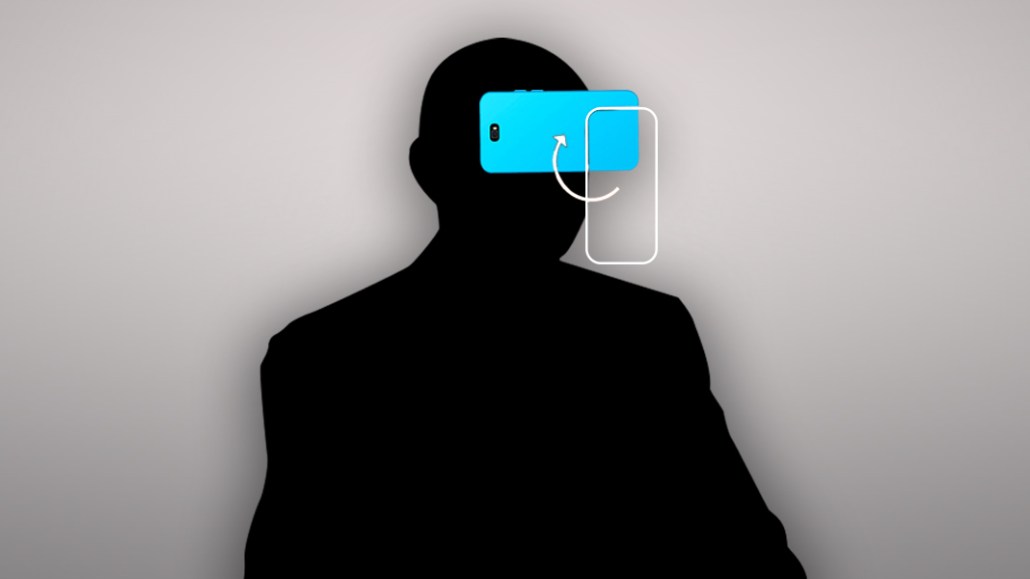 Verizon may still be ambitious about video, but the future direction of Go90, its first big foray into streaming video, remains uncertain.
The Go90 team has hit pause on original-content spending as Verizon works out kinks in the aftermath of its Oath merger and the Go90 team tries to establish a budget for the coming year, according to multiple sources. Go90 executives are still taking pitches — and were buying new shows as recently as September — but it's unclear how Go90 will fit into Verizon's growing digital media portfolio going forward, sources said. When asked whether Go90 would exist under Oath, the digital media entity that houses AOL and Yahoo, or some other Verizon business unit, one source said it's "literally being worked out as we speak. But these things take time."
Launched a little over two years ago, Go90 started out as an ad-supported streaming video platform offering a mix of short- and mid-form original series from top digital media companies and talent, libraries of existing digital and TV programming, and live sports, thanks to Verizon's deals with various sports leagues. Between buying content and marketing the service, Verizon has spent hundreds of millions of dollars in total — with little audience to show for it so far.
In conversations with multiple sources across Go90 and four of the platform's original content partners, a few things are clear: The Go90 team still plans to fund original series; it's pushing for more favorable deal terms with content partners; it's also placing a priority on figuring out ways to work with other media brands within Verizon's portfolio, including AOL, Yahoo, HuffPost, Complex Networks and Tumblr; and everything is subject to change. So while industry sources fully expect Go90 to return to spending big on content, nothing is guaranteed.
Go90's commitment to funding content is evidenced by recent premieres such as Awesomeness' "Versus" (which Gatorade sponsored), Machinima's "Transformers: Titans Return" and the second season of Whistle Sports' "Dunk League."
With originals, Go90 is focusing on shows that are "sports-adjacent," documentaries, comedies and teen dramas — genres that perform better than others on the platform, sources said.
While spending might be on hold until the Oath situation is handled, the Go90 content team is still taking pitches and still plans to pay in the "low six-figure per episode" range for shows, sources said. One Go90 original content partner, speaking anonymously due to an ongoing deal with Go90, said its budget for a recent show actually went up.
"There's nothing 'digital' about what we are producing for them," said Rebecca Glashow, global head of distribution for Awesomeness, one of Go90's biggest original content partners with a total of 36 shows. "The only digital part is that our [Go90] shows happen to premiere on a mobile platform."
Multiple original content partners said Go90 is looking for more favorable deal terms for new shows it buys. Whereas in previous years, Go90 might have asked for up to a year of exclusivity for a show, with the ability for both Go90 and the content partner to opt out of the deal, now Go90 is looking to obtain exclusive licenses for longer than a year, said the aforementioned Go90 original content partner. A second partner, also speaking anonymously, said Go90 is looking to own shows outright, which means the partner can only make money off of production margins.
For content partners, Go90 remains a vital source for revenue, as it's one of the few places still willing to buy content at high digital prices.
"As a small company, we're going to make big bets with partners that have made big bets with us," said Jeff Urban, president of Whistle Sports, which has aired seven shows on Go90, including two seasons of "Dunk League." "We look at Go90 as another powerful distribution point for our valued content, and the fact that they're wrapped up inside Verizon makes them even more important."
What's a cause for concern is the lack of clarity on what exactly Go90 will be and how it will operate inside Verizon once the dust from the Oath merger settles.
Go90 executives said they have been given a mandate to work more closely with other media properties within Verizon, including AOL, Yahoo, Tumblr, HuffPost, Awesomeness and Complex Networks (the last two of which Verizon has stakes in through a joint venture with Hearst). As a recent example of this, the Go90 original series "Transformers: Titans Return," which Warner Bros.-owned Machinima produced, aired on Tumblr internationally.
With Go90 spending more time working with publishers and distribution platforms inside Verizon, it might mean fewer opportunities for external content partners.
"My guess is they become a studio," said the first Go90 original content partner. "They become a point guard that ideates and develops the content that it then distributes across the Verizon family. I wouldn't be surprised if Go90 as a platform morphs or goes away — but I don't see Verizon leaving the content world."
The hope, at least among Go90's original content partners, is that a clearer message from Go90 emerges by January. But of course, all of this is subject to change based on what executives at Verizon — and Oath — decide to do with the platform.
Said the second Go90 original content partner: "They always seem to be changing or refining their strategy — so we'll see."
"We believe in Verizon," said Glashow. "With Go90, or whatever the evolution of that product is, it's going to be as important for us as it is to be on platforms that have a more established audience."
https://digiday.com/?p=266633