Future of TV Briefing: Why advertisers are finally buying into shoppable TV
October 13, 2021 • 10 min read
•
•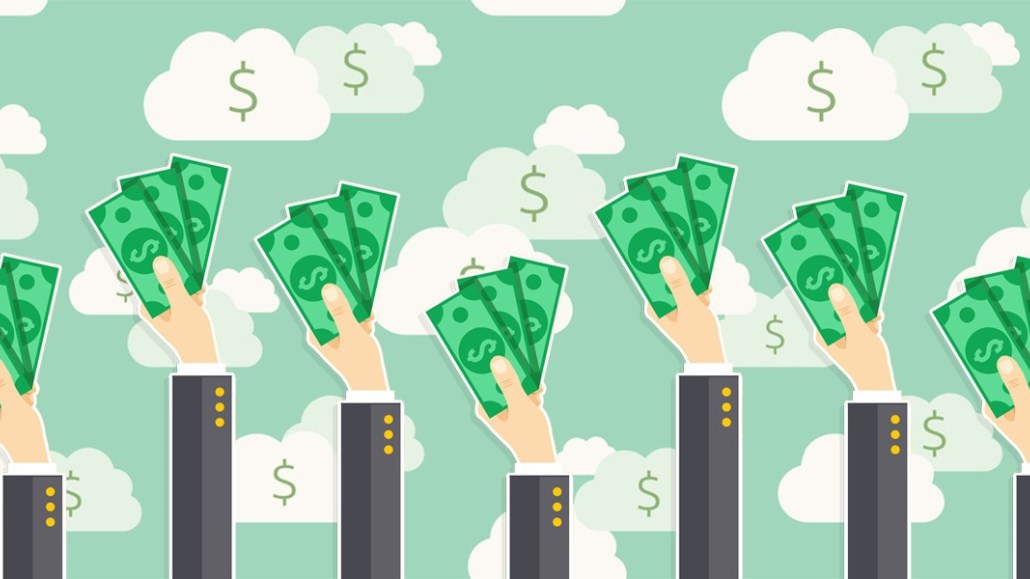 Photo Credit: Ivy Liu
This Future of TV Briefing covers the latest in streaming and TV for Digiday+ members and is distributed over email every Wednesday at 10 a.m. ET. More from the series →
The Future of TV Briefing this week looks at how shoppable TV is moving from being a shiny new toy to potentially becoming a staple of the TV and streaming business.
Buying from the big screen
Streaming subscriber churn
Netflix steadies its programming pipeline, Disney's ESPN keeps the cord, Epic Games eyes Hollywood foray and more
Buying from the big screen
The key hits:
The pandemic pushed people to get more accustomed to online shopping and QR codes — both of which helped to pave the way for shoppable TV.
Advertisers are largely still testing TV campaigns that feature a way for people to purchase a product through the ad.
Some advertisers are seeing shoppable TV ads' performance meet — and even exceed — more digital and retail media formats.
Measurement still needs to be sorted out for shoppable TV ads to gain broader adoption.
Shoppable TV is far from new, but the ability for people to purchase products from their TV screens is entering a new era. As the pandemic has made QR codes and online shopping more commonplace, shoppable TV is moving beyond the confines of QVC and 1-800 ads.
"It may appear that shoppable TV has existed but not like this at all," said entrepreneur Joy Mangano.
Mangano would know. As documented in the movie "Joy," she has been one of the foremost faces of shoppable TV for decades, having invented the Miracle Mop and Huggable Hangers, of which she sold more than 157,000 sets in a single day in November 2014. Now she is working with NBCUniversal on "America's Big Deal," a live competition show that will premiere on USA Network on Oct. 14 and that indicates this new era of shoppable TV.
In each episode of "America's Big Deal," entrepreneurs will pitch their products in hopes of securing distribution deals with HSN/QVC, Lowe's or Macy's. What will determine a pitch's success is how many live viewers purchase the product during the episode through NBCUniversal's NBCUniversal Checkout platform by scanning an on-screen QR code with their phone.
"This has never been done before," said Mangano, an executive producer on the show. She added, "I know. I'm in this industry for over 25 years."
How the pandemic paved the path
So what's changed that a shoppable TV show is airing in primetime on a non-shopping-centric TV network? A pandemic that has changed everything. Two of the biggest barriers to shoppable TV historically have been people's continued preference to shop in brick-and-mortar stores and a lack of education around the QR codes that had emerged as the successor to purchase hotlines. Both obstacles have had to be confronted in the past year and a half.
With in-store shopping limited during the spring of 2020, more people gravitated to shopping online. E-commerce's share of overall retail sales increased from 16% in 2019 to 19% in 2020, according to the United Nations Conference on Trade and Development. Meanwhile, as people have returned to life outside their homes, they are being exposed more often to QR codes, which restaurants are using in place of physical menus, and their phones now come equipped with built-in scanners.
"10 years ago, you tried to slap a QR code on any media, and people tried to scan it, and they didn't know how to download a scanner let alone use it," said Amie Owen, U.S. head of shopper at UM Worldwide. A decade later, and the QR code has become "the universal language across all audiences."
The universality of the Q4 code and the growing ubiquity of online shopping are opening up more advertisers to shoppable TV. "It's something that most clients are still somewhat unaware of, and we bring it to them and get the reaction of 'Oh, that's interesting. We should test it,'" said Dana Busick, group director at Media Kitchen.
Path to purchase
While many advertisers may be only in the testing phase when it comes to shoppable TV, those tests are becoming bigger in some respects. For example Volkswagen ran a shoppable TV campaign with NBCUniversal this year in which the auto brand proffered a car for people to purchase through their TVs, according to Josh Feldman, CMO of NBCUniversal's advertising and partnerships organization. He acknowledged that TV viewers "aren't just going to buy a car automatically" but described the Volkswagen campaign as indicative of how TV is moving down the proverbial purchase funnel from simply raising people's awareness of a product to getting them closer to the point of sale. He did not say how many cars were purchased this way.
Of course, shoppable TV isn't limited to traditional TV but also gaining ground on connected TV screens. NBCUniversal is running shoppable TV ads on its Peacock streaming service, and YouTube announced on Oct. 4 that it is extending its video action campaign ad format to its CTV app so that an advertiser can display a link on the TV screen that a person can open on their phone or computer in order to purchase the promoted product.
Given advertisers' familiarity with YouTube's direct-response ads on its site and mobile app, the format's expansion to CTV could help to win over advertisers into seeing the TV screen as a shoppable medium, Busick said.
What would have the biggest impact among advertisers, however, is evidence that people are willing to interact with shoppable TV ads and programming, especially in comparison to tried-and-true channels like e-commerce platforms, search and social networks. That evidence is accumulating. NBCUniversal's shoppable TV campaigns, on average, fetch a 73% higher conversion rate than the industry benchmark for commerce-enabled campaigns, which averages around a 1.5% conversion rate, Feldman said.
UM tested shoppable TV ads with some clients during the fourth quarter of last year and saw its performance exceeding digital and "sometimes better than retail media by itself," Owen said. She added, "more times than not it's usually meeting or beating benchmarks from a sales perspective."
Mixing up the media mix
This momentum, though, may be setting up shoppable TV to move into a requisite growing pains phase before it can become a mature medium for advertisers.
Specifically, measurement will need to be sorted out. Evaluating a shoppable TV campaign may seem simple: Did a person scan the QR code on their TV and immediately purchase the product on their phone or laptop? However, not all viewers may instantly opt to buy the product. As a result, shoppable TV can make an advertiser's overall media mix look better but can also mix up what media is and isn't working since advertisers cannot separate shoppable TV from non-shoppable TV in their media mix models, said Owen. This means that media mix modeling companies, such as Nielsen and IRI, will need to get involved to standardize measurement across shoppable TV sellers.
"I don't think [shoppable TV] is going away. If anything, we need to figure out how it fits into our overall media mixes," Owen said.
What we've heard
"[Connected TV] hardware manufacturers in general want first look when they might consider it to be their user on their hardware. So they've developed different mechanisms like their bidder integrated into publishers' ad stacks to both receive their inventory share and buy back inventory when it's a known user on their hardware."

— Streaming ad tech executive on CTV device and smart TV makers angling to sell apps' ad inventory
Trend watch: Streaming subscriber churn
Subscriber retention is the name of the game in the streaming wars, and some services fared better than others in the first half of 2021, according to data from Kantar's Entertainment on Demand service.
On average, 6% of streaming subscribers canceled at least one subscription during the second quarter of 2021. That overall churn figure provides a baseline by which to gauge which streamers are doing a better job of hanging on to their customers and which are having to fight more than most to keep up their audience bases.

Perhaps unsurprisingly, it seems the newer streamers — including Apple's Apple TV+ and Disney's Disney+, which each rolled out in November 2019 — are having a harder time keeping their customers than the old guard of Netflix, Hulu and even HBO Max, with a base of largely legacy HBO subscribers.
Interestingly, free, ad-supported streaming services shed a higher percentage of viewers in the second quarter than they did in the first quarter. Considering that people are not paying for these services, that uptick in audience churn suggests the free streamers' lower barrier to entry for viewers doubles as a lower barrier to exit.
Numbers to know
140 million: How many subscribers Disney+ is estimated to add between 2021 and 2026.
40%: The percentage share of money Twitch paid to streamers this year that went to the bottom 99% of streamers.
17 million: How many unique TV viewers, on average, are tuning into NFL games across networks this season, a 17% increase year over year.
$250: The minimum amount of money Snapchat will pay to an individual creator as part of its new Spotlight Challenge program.
What we've covered
Buyers tackle brand suitability issues even after YouTube surmounts brand safety woes:
In a study of 20,000 YouTube campaigns that ran during the first half of 2021, Pixability found that one-third of impressions may not be suitable for some advertisers.
Overuse of blocking lists and contextual targeting may be doing advertisers more harm than good.
Read more about brand safety/suitability on YouTube here.
How getting on TikTok transformed this drink brand's influencer strategy:
Water brand Blk has racked up more than 400,000 followers on TikTok over the past year.
After deciding a branded hashtag challenge didn't work for the brand, Blk opted to rely on influencers and organic videos produced in-house.
Read more about Blk's TikTok strategy here.
Google creates new policy to prevent advertisers, creators from making money off of climate misinformation:
Google will not allow YouTube creators, among others, to make money from videos disseminating misinformation about climate change.
The policy's enforcement will start in 30 days for creators.
Read more about Google's climate-related monetization policy here.
What we're reading
Netflix secures its programming pipeline through 2022:
Netflix expects to have a steady stream of shows to see it through the end of next year, according to Financial Times. What exactly that means, though, is unclear. The streamer's global head of television Bela Bajaria simply described Netflix's TV programming pipeline as steady. That's not nothing in the wake of last year's in-person production shutdown, but it's not much more, either.
Disney isn't cutting the cord for ESPN anytime soon:
Traditional TV is too important to ESPN's business for Disney to rush to stand up a standalone streaming version of the sports TV network, according to CNBC. Considering traditional TV networks' dual-revenue stream of distribution fees and advertising dollars, Disney may have a hard time making up the money it would stand to lose by rolling out a streaming-only option for ESPN. That seems to be why the company is expected to only do so once the traditional TV subscriber base drops below 50 million households, at which point it will have lost money anyway.
Epic Games looks to break into Hollywood:
Fortnite maker Epic Games is looking to make a push into producing scripted shows and movies, according to The Information. The company would join a long line of companies that have turned to entertainment as a means of promoting their primary businesses, but Epic already has a foothold in the entertainment industry. Beyond gaming being its own, increasingly popular form of entertainment, Epic Games' Unreal Engine is already used as a visual effects tool for movie and TV projects, including Disney+'s "The Mandalorian."
U.K. broadcast TV networks try to fend off streaming rivals:
British broadcasters, including BBC, ITV, Channel 4 and ViacomCBS-owned Channel 5, are teaming up on a streaming service that will look to compete against major streaming services, according to Bloomberg. The effort seems akin to news publishers pitching together on their own news app to hold forth against Facebook. But the wrinkle is the networks' designation as public-service broadcasters and a potential law change that could require smart TV manufacturers and connected TV device makers to promote the shared streaming service.
Local TV network owners eye larger cut of TV ad dollars:
Local TV companies E.W. Scripps, Nexstar and Sinclair Broadcast Group are looking to snag a larger slice of the ad dollars going to TV news networks, according to The Hollywood Reporter. Each of the companies have or are in the process of redoubling their TV and/or streaming properties in an effort to help their local plays compete on in the national TV ad market.
https://digiday.com/?p=428585
This week's Future of TV Briefing looks at what an industry group's conditional certification of three measurement currency contenders signals about the TV ad business's measurement overhaul.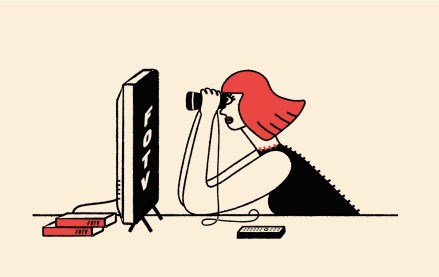 This week's Future of TV Briefing offers an updated list of the key terms that can cause confusion when talking about the TV, streaming and digital video industry.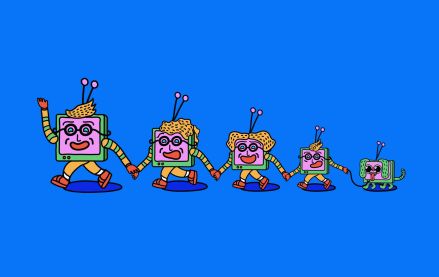 This week's Future of TV Briefing looks at what the Disney-Charter pay-TV distribution deal seems to indicate about the increasingly more-complementary-than-contentious relationship between traditional TV and streaming.