Future of TV Briefing: The IAB's upcoming terms and conditions update could feature a revised flexibility standard
May 26, 2021 • 9 min read
•
•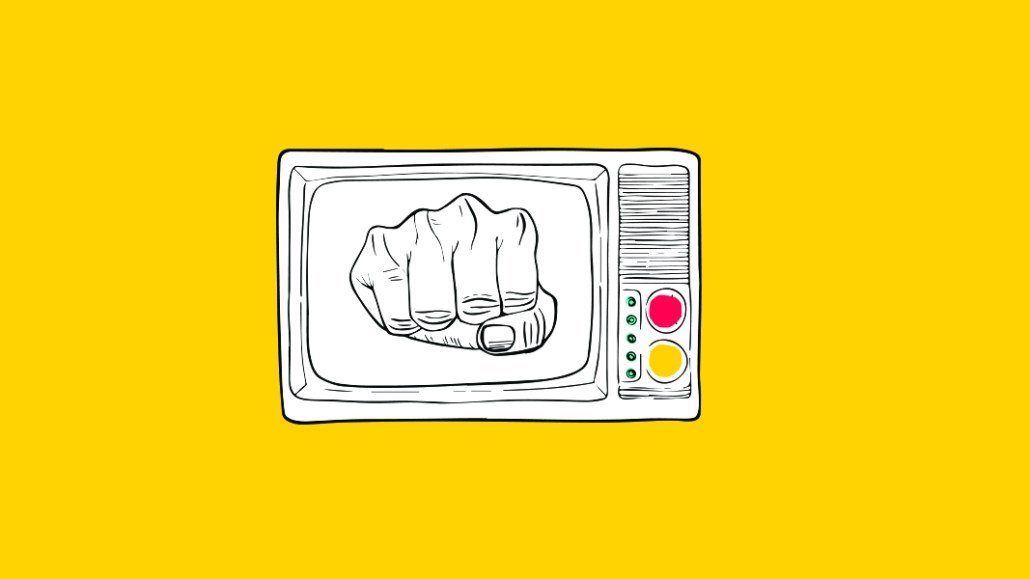 This Future of TV Briefing covers the latest in streaming and TV for Digiday+ members and is distributed over email every Wednesday at 10 a.m. ET. More from the series →
The Future of TV Briefing this week looks at the Interactive Advertising Bureau's plan to consider updating its flexibility standard.
Flexibility in flux
The upfront gets underway
Linear TV's lack of imagination
Netflix's gaming play, Roku versus YouTube and more
Flexibility in flux
Flexibility remains a focal point in this year's annual upfront negotiations between TV networks and advertisers. Next year it may be an even bigger area of interest.
Potentially in time for the 2022-23 upfront cycle, the digital advertising industry may have a new flexibility standard in place. The Interactive Advertising Bureau plans to release an updated version of its terms and conditions "sometime next year," IAB CEO David Cohen said at the Digiday Business of TV Forum LIVE on May 20. The revised document could include changes to the IAB's cancelation terms that have historically served as the flexibility baseline for streaming and digital video commitments but have started to be bent by TV networks.
The key hits:
The IAB's updated terms and conditions could reinforce its flexibility standard for upfront deals' streaming and digital video commitments.
The IAB's cancelation standard has been more favorable to advertisers than linear TV's cancelation terms that are being applied to some networks' digital deals.
Agency executives would like more flexibility, but also like the flexibility of being able to negotiate their own cancelation options.
The IAB's cancelation terms currently require that advertisers be allowed to cancel 100% of their commitments up to 14 days before a guaranteed deal was slated to start running. That's more amenable to advertisers than traditional TV's cancelation options for upfront deals, which generally limit cancelation amounts to no more than 50% of the spend commitment and require advertisers to request the cancelation 30 to 60 days before the ads roll out.
However, the IAB's cancelation standard is becoming less of an upfront mainstay. Last year some TV network owners pushed advertisers to adopt the more rigid linear cancelation terms for the networks' streaming and digital video inventory that had previously adhered to the IAB's terms, and agency executives expect more TV networks to follow suit this year. Meanwhile, Roku has gone in the other direction. A year ago, the connected TV platform owner used the IAB's cancelation terms, but now Roku is offering even greater flexibility by allowing advertisers to fully exit their commitments up to two days before a campaign goes live.
All the flexibility fluctuations make a ripe time for the IAB to consider changing its cancelation terms. But they also make it hard to discern what updates may be made to the industry organization's flexibility standard. To that end, the IAB is "just on the cusp of issuing a survey to the industry" for feedback on potential changes to its terms and conditions, Cohen said.
During last week's Business of TV Forum, Digiday ran its own informal survey, asking agency executives speaking in the two-day event to weigh in on how they'd like the IAB to update its flexibility standard. Unsurprisingly, ad buyers would largely like more flexibility.
"Our goal is always to have the utmost flexibility for our clients to be able to have dollars they can use, especially within the video space," said Nicole Whitesel, evp of advanced TV and client success at Publicis Media.
"I'd love IAB standards [to be] one-week cancelation across all digital deals. Let's see that happen," said Samantha Rose, svp of advanced TV and video solutions at Horizon Media.
However, there was not a total consensus on standardizing cancelation terms across the board. Amplifi evp and U.S. head of video investment Dave Sederbaum said that a unilateral flexibility standard would help advertisers to implement a consistent strategy across the various ad sellers and "to keep everyone on a level playing field."
But other agency executives, while sharing a desire for greater flexibility, noted that a level playing field could preclude advertisers and agencies from parlaying flexibility into securing other, more favorable terms. For example, an advertiser may want to surrender some flexibility in exchange for lower ad prices or other benefits. Additionally, they acknowledged that media companies often need commitments to be secure so they can invest in the programming, such as live sports, most likely to attract big audiences for advertisers to reach.
"Olympics, for example, that cancelation clause — no matter what we would want — is never going to be 14 days or cancelable in general. But for our clients, we really would want flexibility and to create those terms on our own in order to ensure the best opportunity for our clients to be in the space and feel comfortable in it," said Nadia Pesina, brand media team supervisor at PMG.
"Letting the media partners figure out where they can have firm dollars and where they can't, I think that benefits everybody. And that may change year over year," said Lisa Herdman, svp and executive director of strategic investment at RPA.
To strike a balance, instead of a single, unilateral flexibility standard, the IAB could implement a tiered system by which advertisers receive different cancelation options based on how much money they spend. But even then the flexibility standard could become so fluid that the situation in a year is as fuzzy as the present.
"At the end of the day, it should all be a negotiation. But we would like as much flexibility as possible at this point," Herdman said.
What we've heard
"I hope the industry doesn't go in the way where 'video is video' because it's not all the same. You still have your pre-roll video, you still have your out-stream video. So you're still gonna have video that is a different media channel, but it's still video."

— Agency executive in a closed-door session during the Digiday Business of TV Forum LIVE
Stay tuned: The upfront gets underway
TV advertising's annual upfront marketplace has officially opened for business.
A day after ViacomCBS closed out this year's upfront presentations on May 19, an agency executive marveled that negotiations had already started. "The market's moving. Who knew it was going to move so fast?" the executive said.
Not all upfront ad sellers have come to the negotiating table yet, and the agency executive declined to say who has to maintain the executive's own anonymity. In hindsight, the deal cycle had to be sped up considering the current market conditions.
The combination of a tight linear TV ad market and the likelihood that TV network owners are looking for ever-higher ad price increases put some urgency on advertisers to lock up inventory early. For starters, the heightened competition may take some prized programming off the table if an advertiser was to wait until late summer to secure it. Plus, since networks know the supply-demand balance is tipped in their favor, they can rush into the early stages of negotiations knowing they are unlikely to run out of potential buyers.
This increased urgency is already resulting in rising ad prices. Some cable TV networks are seeking 9% to 12% price hikes, while some broadcasters' rates are going up by 16% to 19%, according to Variety. But those increases may end up being relatively mild. Two agency executives had previously said they were already encountering 20% price hikes, and the agency executive last week said that some networks are already exceeding that amount.
Numbers to know
$9 billion: Roughly the amount of money that Amazon will reportedly pay to acquire MGM.
1.9 million: Number of pay-TV subscribers lost by the top pay-TV providers in the U.S. lost during the first quarter of 2021.
$130 million: How much money Snapchat has shelled out to creators who posted to its Spotlight product.
13%: Increase in the number of installs for the top 30 streaming apps in the first quarter of 2021 compared to Q1 2020.
$9.99: The monthly subscription price of HBO Max's ad-supported tier.
80 million: Number of monthly active devices that use Google's Android TV operating system for connected TVs.
Trend watch: Linear TV's lack of imagination
Must-see TV has given way to must have already been seen. For as much criticism as the movie industry receives for relying on franchises and recycling old films, the traditional TV industry might be even more of a broken record.
TV networks' upfront presentations last week showed just how dependent they have become on plying their programming blocks with familiar fare. It's a conservative strategy, to put it nicely, that attempts to conserve their audiences of people who have yet to cut the cord. But it also seems to cement linear TV's downward audience trajectory. Outside of major live event programming, like sports and award shows, why would linear TV viewership ever grow if there's nothing new to watch?
What we've covered
Vice Media Group now produces more Stories than text or video:
VMG developed a mobile app for its employees to produce stories-style content for TikTok, Instagram and other platforms.
More than 250 employees are using Stories Studio to generate over 3,000 piece of original content each month.
Read more about Vice Media Group here.
Why some brands are 'prioritizing TikTok' when it comes to influencer marketing:
Some brands are starting to consider using TikTok creators over Instagram influencers.
The change for seemingly anyone to go viral as well as TikTok's increased usage has made the platform more alluring for marketers.
Read more about TikTok here.
What we're reading
Netflix's gaming play:
Netflix is looking to get into gaming, according to The Information. The dominant streaming service is in the process of hiring an executive to manage its move into video games, which could result in Netflix spinning up its own subscription-based platform for people to play video games. Considering how much video games have become like TV shows and movies — with developed characters, compelling storylines and high-quality visuals — the move isn't such a stretch for an entertainment company, especially considering Netflix's foray into interactive entertainment with programming like "Black Mirror: Bandersnatch." Maybe Netflix could even finally crack the code on adapting a popular video game into a successful film or TV show.
Roku versus YouTube:
The Roku-YouTube standoff shows how audience data and ad inventory have become central to the connected TV industry, according to Wired. Admittedly, it's an obvious assessment. But that two of the biggest companies in the streaming ad market have reached such a stalemate — with Roku removing YouTube's YouTube TV app from its CTV platform — definitely underscores the issue. And the more attention the topic receives from the high-profile dust-up, the more aware people are likely to become of the data being collected by their TVs to track their viewing and target them with ads and the more likely this segment of the ad market will receive the kind of regulatory scrutiny being paid to the web and platforms like Facebook.
Hollywood's outdated pandemic protocols:
The pandemic is not over, but as it has abated in the U.S., it may be time for the entertainment industry to revisit its safety guidelines, according to Variety. Covid-related costs have been a burden on production budgets, and safety measures, like limiting crew sizes, have also affected shooting schedules. But with vaccination numbers rising, coronavirus case numbers dropping and social distancing mandates lifting, perhaps industry unions' safety measures are due for an update.
https://digiday.com/?p=415361
This week's Future of TV Briefing looks at what an industry group's conditional certification of three measurement currency contenders signals about the TV ad business's measurement overhaul.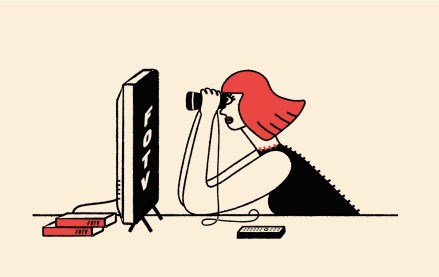 This week's Future of TV Briefing offers an updated list of the key terms that can cause confusion when talking about the TV, streaming and digital video industry.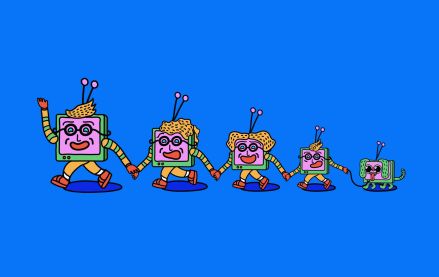 This week's Future of TV Briefing looks at what the Disney-Charter pay-TV distribution deal seems to indicate about the increasingly more-complementary-than-contentious relationship between traditional TV and streaming.