Future of TV Briefing: How TikTok took over VidCon in 2022
June 29, 2022 • 5 min read
•
•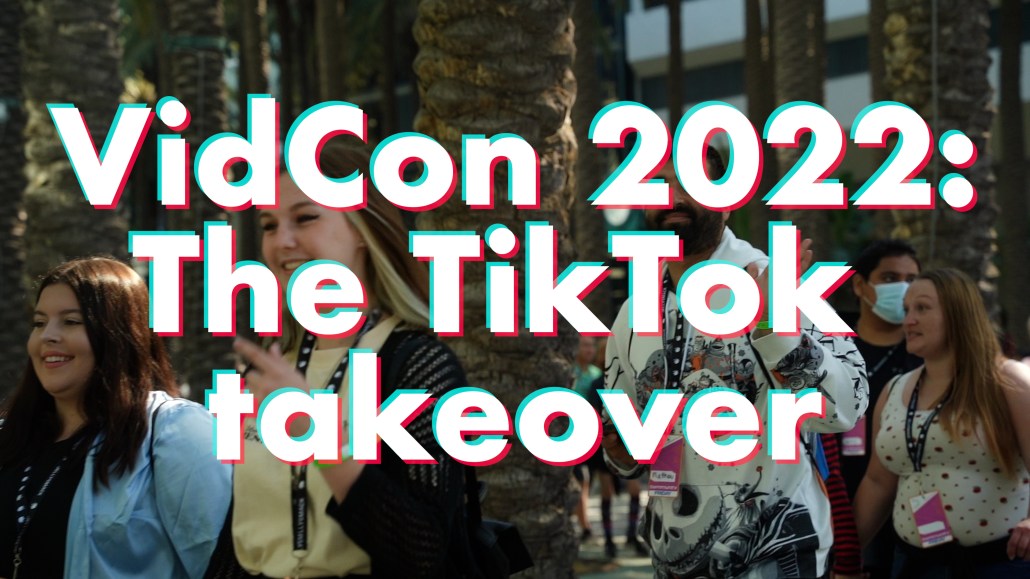 This Future of TV Briefing covers the latest in streaming and TV for Digiday+ members and is distributed over email every Wednesday at 10 a.m. ET. More from the series →
This week's Future of TV Briefing recaps how TikTok — and TikTok creators — overtook VidCon, the digital video industry's annual gathering that took place last week in Anaheim, California.
The TikTok takeover
VidCon's Gen Z attendees sound off
Netflix's ad sales suitors, the economic downturn's impact on creators, Twitch's trans news streamer and more
The TikTok takeover
After a two year hiatus, VidCon returned to Anaheim, California, in late June, and the 2022 edition was a mix of Comic-Con for creators and their fans, a reunion for the digital video industry and a debutante ball for the creators — and one creator platform in particular — that stole the spotlight during the pandemic.
The 12-year-old annual gathering of the digital video crowd featured its usual hallmarks. Panels of industry executives talking about the latest trends. An expo hall for companies like VidCon owner Paramount to get their brands in front of the youth. Thousands of teens, tweens and twentysomethings — and their parents — lined up around the Anaheim Convention Center to see their favorite creators.
But there was one big difference. What was once an event dominated by YouTube has now been taken over by TikTok.
"The way that YouTube disrupted television, TikTok has disrupted all of these big incumbents that have and it's so weird to have had VidCon around for both of those events," said VidCon co-founder Hank Green on stage during the event's opening session.
Having replaced YouTube this year as VidCon's title sponsor, the ByteDance-owned digital video platform seemed to take full advantage by bringing a host of its top creators to the event and featuring a handful on stage during TikTok's hourlong keynote session.
"TikTok sent us out here, and it's been amazing," said Emmanuel Duverneau, a creator with more than 3 million followers on TikTok. "I mean, it took care of the flights, the hotels. They made it really really simple for us [to] just give our information, and they have a whole back-end team that literally worked with us to make sure that we have a smooth process."
During VidCon, Digiday spoke with various creators from TikTok, YouTube and Instagram as well as industry executives about what this year's version of the annual event indicated about the state of the digital video industry and creator economy. For more, watch the video above.
What we've heard
"Our planning cycle is shorter right now because [TV's scatter ad market] is so soft. We'll probably do our agency deals in the middle of Q3 looking for fourth quarter [inventory]."

— Brad Geving, vp of media buying and operations at Tatari
VidCon's Gen Z attendees sound off
People in the advertising and media industries love to talk about young audiences and what they do and don't like to watch. But VidCon — the digital video industry's version of Comic-Con — provides a venue to hear from teens, tweens and twentysomethings themselves.
In a video, more than a dozen Gen Z VidCon attendees share how they feel about TikTok and YouTube, why Instagram seems to be fading (or at least aging), which streaming services they prefer — and what the summer ahead could mean for these channels. "I wanted to spend my summer not on TikTok," one attendee said. Watch above.
Numbers to know
$482 million: Amount of money spent on YouTube video ads in the first quarter of 2022.
300: Number of job positions that Netflix cut last week in its latest round of layoffs.
1%: Percentage increase year-over-year in national TV ad spending in May 2022.
$75-90 million: How much money ESPN will pay per year to retain the rights for Formula 1.
28%: Percentage share of surveyed HBO Max subscribers who said they're on the service's ad-supported tier.
What we've covered
Why Hoka is experimenting with connected TV in its first global campaign:
The athletic footwear company will air ads on Hulu, Roku and YouTube TV.
30% of Hoka's North American budget went to CTV.
Read more about Hoka's CTV strategy here.
From Cannes Lions, wrestling with measurement, fraud and the 'multiverse':
Ad buyers have scoffed at NBCUniversal's claim that 40% of its upfront deals were not based on traditional age-and-gender guarantees.
Some advertisers have already started to cut back their spending for the second half of 2022.
Read more about Cannes Lions here.
Why esports companies are looking beyond competition as they invest more in live events:
Esports companies' in-person events are expanding beyond competitive gaming.
The events are being rejiggered to accommodate more networking opportunities.
Read more about esports companies here.
What we're reading
Google and NBCUniversal vie for Netflix's ads business:
The tech giant and TV network owner are the leading candidates at the moment to help Netflix stand up its advertising business, according to The Wall Street Journal. The talks suggest the streamer will initially rely on programmatic sales
Economic downturn comes for creators:
Digital video creators are starting to see the economic downturn disrupting their businesses, with brands canceling campaigns and affiliate revenues dipping, according to Insider.
Trans streamer turns Twitch into a news outlet:
Clara Sorrenti (a.k.a. "Keffals") has used her Twitch channel to cover news and politics through an LGBTQ lens and has an audience 3,000 subscribers who pay $4.99 a month to support her, according to The Washington Post.
How products are placed in TV shows:
Product placements are far from new to the TV industry, but considering the spectrum of ad-free streaming services and the technology being developed to automatically place products in programming, this marketing tactic has received more interest in recent years, according to The New York Times.
How TikTok is threatening TV and streaming:
It's been a few years since TikTok captured the zeitgeist, and yet traditional entertainment companies, including TV network owners, are still sorting out their strategies for how to handle the short-form video platform, according to Recode.
https://digiday.com/?p=453085
This week's Future of TV Briefing looks at how major streaming service owners' subscription business fared in the third quarter of 2023.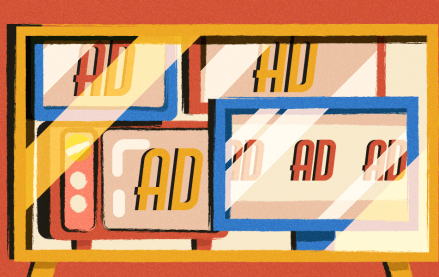 This week's Future of TV Briefing looks at what TV and streaming companies' latest quarterly earnings reports indicate about the state of the TV advertising market.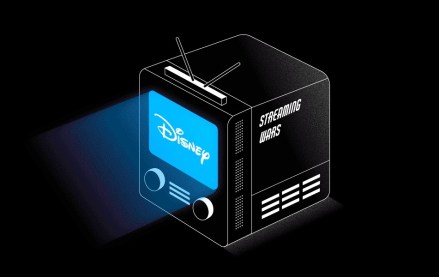 This week's Future of TV Briefing looks at how Disney's data clean room business has progressed since rolling out two years ago.