Future of TV Briefing: How ad buyers are appraising the FAST ad market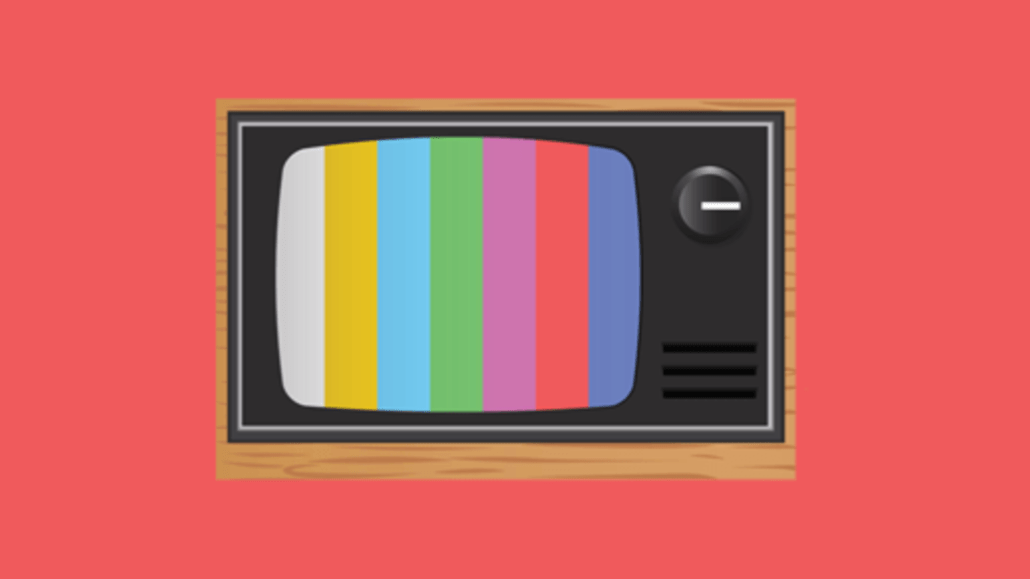 This Future of TV Briefing covers the latest in streaming and TV for Digiday+ members and is distributed over email every Wednesday at 10 a.m. ET. More from the series →
This week's Future of TV Briefing looks at the increasingly crowded free, ad-supported streaming TV market.
The FAST free-for-all

Football's return boosts TV watch time
The Hollywood strikes' collateral damage, Hulu's sale status, Media Rating Council's trust issues and more

The FAST free-for-all

Last Tuesday, I received emails from four different companies about the 17 separate free, ad-supported streaming TV channels they were launching. It felt like too much. And it got me wondering: Are there too many FAST channels?

Well, as much as my inbox and I may argue yes, ad agency executives say otherwise.

"I don't think so," said Megan Halscheid, vp of media technology strategies at Publicis Media. She cited research the agency conducted with FAST channel owner Vevo that asked people if they felt overwhelmed by the amount of premium video content available in the market — a content category that seems to include FAST channels — and 84% of respondents said they are not overwhelmed.

Advertisers seem similarly whelmed. Asked if the FAST market is oversaturated, UM Worldwide's U.S. chief marketplace officer Stacey Stewart said, "At some point, yes. What that point is, I don't know."

One reason ad buyers see some roominess in the FAST market is the fact that FAST viewership is still expanding. The number of people in the U.S. tuning into FAST services is projected to increase by 4% year over year in 2024 to total 104.4 million people, or 31% of the U.S. population, according to Insider Intelligence. "As people drop cable [TV subscriptions], they're tending to default to those FAST channels for that background viewing," said Halscheid.

Another reason, though, that ad buyers see some roominess in the FAST market seems to be that they're looking at the platform, rather than channel, level. Two other agency executives initially took my question of the FAST oversaturation to be referring to the likes of Fox's Tubi, Paramount's Pluto TV, Roku's The Roku Channel and Samsung's Samsung TV Plus, not the lineups of channels those services carry.

As one agency executive said, "I have always taken the stance of: A FAST channel is really the app that gives you access to free, ad-supported television. Now, inside of that app are various channels."

And therein lies the potential pitfall for FAST channel owners. Ad buyers are not necessarily concerning themselves with individual FAST channels. They are primarily buying ads on FAST channels through the FAST platforms.

"We're spending more with the platforms certainly than we are with the individual channels," said the second agency executive.

The oft-cited analogy for FAST channels is that they are akin to traditional cable TV networks, with the premium streamers (Netflix et al.) being broadcast equivalents. Where that analogy falls apart, though, is that, in traditional TV, advertisers are primarily buying ads directly from the cable TV networks, not the pay-TV providers such as Comcast and Charter. In the FAST world, that dynamic is flipped.

"You're talking to Comcast, i.e. Tubi, versus talking directly to like Bravo, i.e. Tastemade. That's definitely a twist," said the second agency executive.

In many respects, the ways that ad buyers discuss the FAST ad market is reminiscent of how they would discuss the online display ad market. It's a lot of talk about FAST inventory being a cheap, or "cost-effective," source of scaled audiences with a preference for buying that inventory programmatically through platforms aggregating supply from individual media owners. In other words, the FAST market can provide a good business for individual channel owners but should not be counted on becoming their primary ad revenue source because it is not a primary ad inventory source for ad buyers.

"FASTs, because they can be cheap, for lack of a better term, on a CPM, that's a good place to put your last dollar to garner those last few incremental reach points," said the first agency executive.

To be clear, there are exceptions. Larger FAST channels, such as those owned by major TV network owners that can package the FAST channels' inventory alongside other inventory sources, are able to fetch direct deals with advertisers and agencies. "The bigger ones we certainly buy direct," said Stewart.

But there is a limit.

"It's like cable [TV]: You have 150 cable networks to choose from; you can't buy them all. With FAST channels, if I can aggregate them, that gives me the ability to access all of them. The reality is, I'm not going to have a direct relationship with 15 FAST channels," said the first agency executive.

Which means that, as more FAST channels pop up on those platforms, individual channel owners risk receiving smaller slices of the ad revenue pie if advertiser spending on FAST inventory does not grow proportionally with those individual channels' viewership.

And there's reason to believe that more FAST channels will continue to pop up. Media companies are looking to the FAST channels as a means of profiting from their programming libraries and replacing their legacy syndicated TV revenue. And given the streaming subscriber growth slowdown experienced by the major streamers, including Disney+, small- and mid-sized media companies seem to be pinning their streaming strategies on the FAST platforms.

"As more and more people leave cable, you start seeing a lot less money for traditional people who buy syndicated shows, so you better get on the FAST train," said Alan Wolk, co-founder and lead analyst at consulting firm TVRev. "A lot of them are also realizing that standing up their own [streaming] services is expensive and you have to sell all your own advertising."

Again, a caveat: Advertisers are spending more money on FAST channels and expect to increase their spending in the near term (don't ask ad buyers to predict long-term spending patterns after the past few years). "There's still some room for growth in terms of advertiser investment with FASTs," said Halscheid.

However, the reason that advertisers' spending on FAST channels is increasing is because this inventory is pretty cheap, ahem, cost-efficient. "It's one of the most efficient platforms that we have on a buy," said the second agency executive.

Typically, the CPMs for FAST inventory range from $10 to $15 but can be as low as $7 or $8 if bought on a preemptible basis (meaning with no guarantee to air in case another advertiser swoops in willing to pay more for the guaranteed slot), according to agency executives.

"My team a lot of times does preemptible, really efficient deals, and they're extraordinarily efficient. Like under $10 on a P2-plus [a broad-based target audience of any viewer two years old or older]," said the second agency executive.

"I'm finding that the CPMs are definitely trending back to a lower range in the FAST world because their scale is increasing and there's less dollars in the marketplace, which means they can be more efficient for advertisers," said the first agency executive.

But again, the most efficient means of accessing that FAST inventory is often through the platforms, not the individual channel owners. "If I can go to a platform of scale and buy their inventory more efficiently, then I always want to do that," said the second agency executive.

What we've heard

"Sales had felt very separate from the rest of Netflix. I think this is their way of bridging that gap. … I think they have some very interesting sponsorships, but they're limited in what they can do. If you want to talk about a content sponsorship with them, you can't talk to ad sales right now. They have a whole separate team. So the more they can connect, that, I think that will help them."

— Agency executive on the announcement that Netflix has replaced ad chief Jeremi Gorman with content exec Amy Reinhard

Football's return boosts TV watch time

As Taylor Swift is giving NFL viewership a boost at the moment, so did the NFL (and college football) give overall TV viewership a boost in September, according to Nielsen's latest The Gauge viewership report.

Broadcast TV was the biggest beneficiary of football's return, with a 13% increase in watch time compared to August. Cable TV also received a football-related bump, but its watch time still shrunk by 1.1% month over month.

On the streaming front, September was a somewhat stagnant month. Streaming pay-TV services saw a 5.7% sequential increase in watch time thanks to football, but only Amazon Prime Video — which airs "Thursday Night Football" — Tubi and Roku's The Roku Channel recorded viewership gains. Streaming watch time overall, however, shrunk for the second straight month, and Netflix notched the biggest month-over-month drop in watch time share, losing 0.4 percentage points. (And Pluto TV remained under the 1% watch time share mark for the 12th consecutive month.)

Numbers to know

29.1%: Percentage share of daily video watch time that surveyed U.S. teens said they spent on YouTube, surpassing Netflix's 28.7% share.

1.3 million: Number of people who are estimated to have signed up for YouTube's NFL Sunday Ticket package.

10%: Percentage share of 1,000-plus videos of the Israel-Hamas war examined by CBS News that were determined to be usable, in part, because of misinformation issues.

23%: Percentage share of Amazon Prime Video subscribers in the U.S. that have canceled their subscriptions in the past six months.

What we've covered

Why content creators are hopeful that AI will not replace them:

Creators think AI can't bridge the human connection.
Still, they're concerned about AI's potential impact.

Read more about creators here.

TikTok touts its curated audiences to advertisers to drive Black Friday, Cyber Monday sales:

TikTok's holiday shopping pitch centers around custom audience packages of people most likely to buy a brand's product.
The platform is asking advertisers to spend at least $1,000 per day for at least a week on the custom audiences package, in addition to their regular spend amount.

Read more about TikTok here.

JCPenney throws ad dollars at live sports to broaden its media mix as the industry waits for scripted TV to return:

The Hollywood strikes spurred the retailer to buy TV and streaming ads against live sports for the first time in its history.
JCPenney has purchased a season-long sponsorship of Amazon's "Thursday Night Football" post-game streams.

Read more about JCPenney here.

What we're reading

The ongoing actors' strike's ripple effect:

With the Screen Actors Guild and Alliance of Motion Picture and Television Producers announcing a suspension to talks to end the actors' strike last week, The New York Times turned its attention to the broader entertainment industry workforce that is waiting on a resolution so they can return to work and make up for months of lost paychecks.

Four years after Disney acquired majority ownership of Hulu, the media conglomerate and Comcast are still working on how much Disney should pay to buy out the latter company's stake in the streamer and take full ownership of Hulu, according to CNBC.

Media Rating Council's trust issues:

Just as the TV ad industry's measurement makeover seems headed for the cleanup phase, industry measurement arbiter Media Rating Council has come under fire for being perceived by some industry insiders as favoring incumbents like Nielsen over upstart measurement providers, according to AdExchanger.

The short-form vertical video platform has secured a deal with the House of Mouse to include Disney in TikTok's Pulse Premiere ad sales program and to create a hub showcasing Disney's content, according to TechCrunch.

Want to discuss this with our editors and members? Join here, or log in here if you're already a member.

https://digiday.com/?p=521979
This week's Future of TV Briefing looks at how major streaming service owners' subscription business fared in the third quarter of 2023.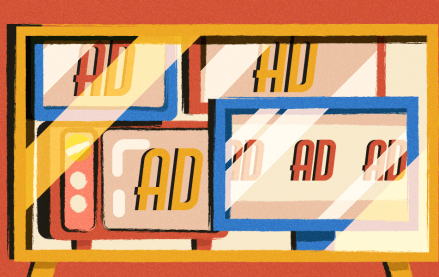 This week's Future of TV Briefing looks at what TV and streaming companies' latest quarterly earnings reports indicate about the state of the TV advertising market.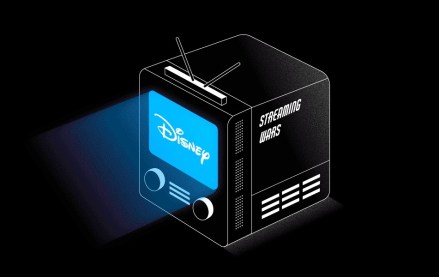 This week's Future of TV Briefing looks at how Disney's data clean room business has progressed since rolling out two years ago.