Future of TV Briefing: How a softer-than-expected scatter TV ad market is tilting the power balance in this year's upfront negotiations
June 1, 2022 • 6 min read
•
•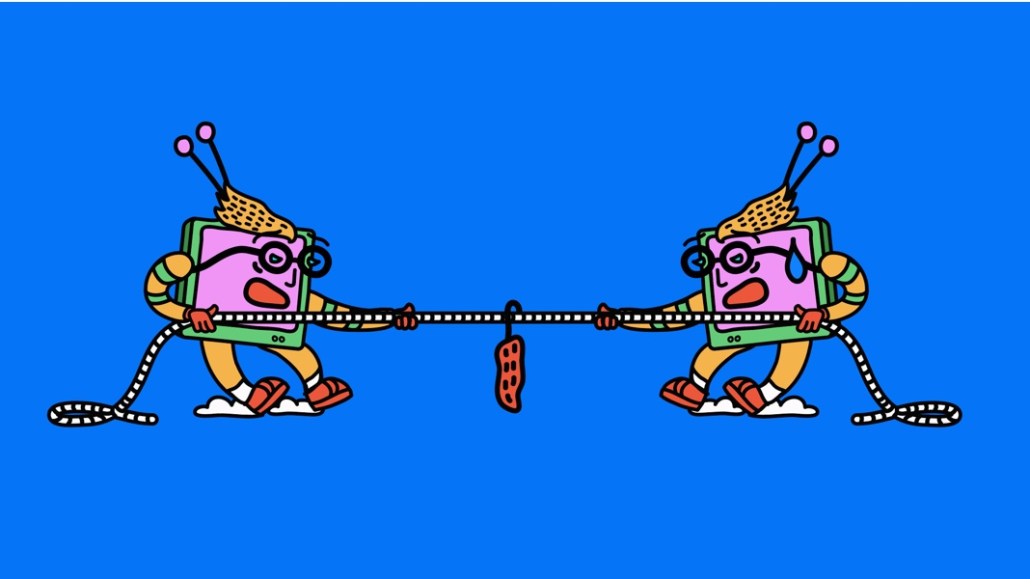 Ivy Liu
This Future of TV Briefing covers the latest in streaming and TV for Digiday+ members and is distributed over email every Wednesday at 10 a.m. ET. More from the series →
This week's Future of TV Briefing looks at how last year's upfront negotiations and the past year's scatter market have created the conditions for the power balance in this year's upfront negotiations to be more even than in the past two years.
Scattering the upfront dynamic
TV networks clear their ledgers
Netflix's ad plans, Disney's upfront deal-making, Paramount's go-it-alone strategy and more
Scattering the upfront dynamic
The key hits:
Amid a softening scatter ad market, TV network owners may look to lock up more linear inventory in this year's upfront negotiations.
After TV networks pushed away linear dollars in last year's upfront, buyers and sellers expected the result to be a tight scatter market that never materialized.
Supply chain issues and rising inflation and interest rates have contributed to scatter advertiser demand falling short of expectations.
A softer-than-expected scatter TV ad market in the past year is putting a twist on this year's TV advertising upfront market. TV network owners may look to lock up more of their linear TV inventory in this year's upfront market to avoid leaving money on the table, which could have the effect of mitigating price increases and tightening up the scatter TV market in the fall, according to executives at TV networks and agencies.
"The softness in scatter has continued, which means we have lost a little bit of confidence and swagger and are a little bit more concerned about filling the respective buckets — which we only have one shot at doing this time of year," said one TV network executive.
"The networks, I believe, are going to sell more in this upfront because they know that they got burned in the scatter marketplace. So there will be more inventory available to purchase," said one agency executive.
By pushing away linear TV dollars in last year's upfront, TV network owners bet on making up the money — and then some — in the scatter market. But that bet didn't exactly pay off. Advertiser demand didn't overwhelm the supply of traditional TV inventory available in the scatter market to the extent that buyers and sellers had anticipated, according to TV network and agency execs.
"You saw a lot of traditional network groups push money away from linear last year in the upfront, thinking it would come back in scatter. And it didn't," said a second agency executive.
"There is no doubt that the scatter market was lighter than anticipated. The impacts of the supply chain and related impacts created a lot of difficulty," said a third TV network executive.
The compounding of supply chain challenges with rising inflation and interest rates has coincided with advertisers exercising their upfront cancelation options, freeing up more inventory to be sold in the still-softening scatter market. "Third-quarter [cancelation] options are probably going to be a little heavier than normal," said a second TV network executive.
The scatter market "took a nosedive, which then impacts your [direct-response] marketplace and impacts everything," said the first TV network executive.
What this amounts to is a potential reset to the dynamic between buyers and sellers in this year's upfront negotiations. "This year seems to be a reverse-course [with the TV networks effectively saying to ad buyers] 'We're open to taking more [linear TV ad dollars] than we did last year because the scatter marketplace didn't materialize to the way that we all anticipated that it would last August,'" said the first agency executive.
In 2020, the upfront power balance favored advertisers and their agencies. Companies on the buy-side were grappling with the pandemic's impact on their businesses and were wary of making year-long spending commitments with limited cancelation options, while TV networks were facing interruptions to their programming pipelines because of COVID's impact on production. In 2021, the situation swung to a seller's market as advertisers returned to the TV market, new advertisers entered and TV networks refilled their programming pipelines and stood up ad-supported streamers.
This year the power balance may be more neutral because TV networks feel more urgency to fill their inventory in the upfront rather than risk lower returns if the scatter market stays soft.
"That's probably what has made it more of an even buyer-seller market than it felt like it was going to be a month ago," said the first TV network executive.
"Waiting and hoping for a good scatter market, all it does is potentially get you fired and doesn't make you a hero," said the second TV network executive.
What we've heard
"What's being negotiated now are big tranches of money that then need to be priced and planned at an account-by-account level. What's agreed upon now and what comes out in the wash come fall can be two completely different things. You can close the upfront in theory in the next three weeks, and what that looks like come the detail work in October is a completely different outcome."

— TV network executive
TV networks clear their ledgers
The soft scatter TV market hasn't been entirely bad news for TV networks. They have been able to use the surplus of ad slots to settle their debts with advertisers by offering what are called "audience deficiency units" for past instances when the networks fell short of audience guarantees made to advertisers, according to TV network and agency executives.
"Now everyone's ADU situation is pretty healthy," said one TV network executive.
However, as anyone with experience running up credit card bills would be aware, the question now is to what extent the networks will remain debt-free and to what extent advertisers and their agency executives will push back against networks' audience guarantees in this upfront cycle to avoid the liability problem's recurrence. "It's always something that we're going to push on," said an agency executive.
Numbers to know
4.6: Number of streaming services that the average U.S. household subscribed to as of April 2022, down from 5.2 streamers per household in October 2020.
38%: Percentage share of digital video impressions that aired on a connected TV screen in the first quarter of 2022, up from 31% in Q4 2021.
4.4 million: Number of streaming subscribers that Lionsgate added in Q1 2022 across its streaming portfolio, which includes Starz.
What we've covered
Disney taps executives to bolster audience-based advertising as a base of its business:
Disney has hired as its svp of addressable sales Jamie Power, who previously served as chief data officer and head of platform at advanced TV advertising company Cadent.
The company has also promoted Dana McGraw to be svp of audience modeling and data science and broadened svp of data enablement and category strategy Danielle Brown's purview to include measurement and analytics.
Read more about Disney's audience-based ad business here.
Industry arbiter Ebiquity eyes growth amid TV measurement woes:
The management firm sees an opportunity to expand its business to also serving as a measurement provider.
Add Ebiquity to the list of companies looking to capitalize on Nielsen potentially losing its dominant position as the industry's de facto measurement provider.
Read more about Ubiquity's measurement ambitions here.
What we're reading
Netflix warms up its ad sales pitch:
Netflix may not have officially started to shill ads, but the streamer has begun to take a temperature check of what ad buyers want from the service and teased some details of its plans, such as avoiding mid-roll ads, according to Insider.
Disney kick-starts the upfront deal-making:
As was the case last year, Disney has raced to start securing upfront commitments in this year's market and has reached agreements with at least one media agency, according to Variety.
Paramount sticks to a solo route (for now):
After Discovery and WarnerMedia announced their plan to merge last year, a big question was whether the pairing would push Paramount and NBCUniversal to combine. A group of bankers even put the possibility to Paramount's board this past January, but the media conglomerate has decided to keep to itself for now, according to The New York Times.
NFL preps its own streaming service:
The NFL plans to launch its own streaming service in July that will let people stream local market games for $5 per month, according to Sports Business Journal.
https://digiday.com/?p=449511
This week's Future of TV Briefing looks at what an industry group's conditional certification of three measurement currency contenders signals about the TV ad business's measurement overhaul.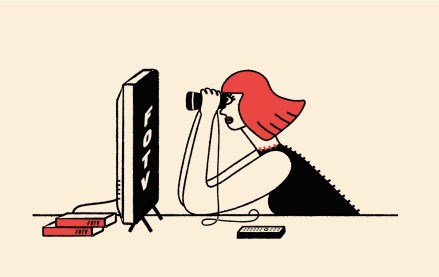 This week's Future of TV Briefing offers an updated list of the key terms that can cause confusion when talking about the TV, streaming and digital video industry.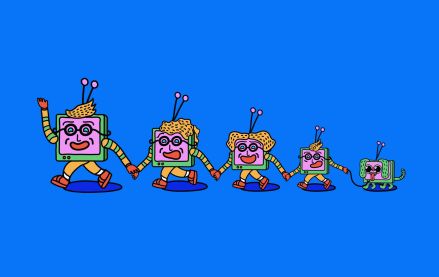 This week's Future of TV Briefing looks at what the Disney-Charter pay-TV distribution deal seems to indicate about the increasingly more-complementary-than-contentious relationship between traditional TV and streaming.