Future of TV Briefing: CTV ad sellers are pushing more content-related signals into the programmatic bidstream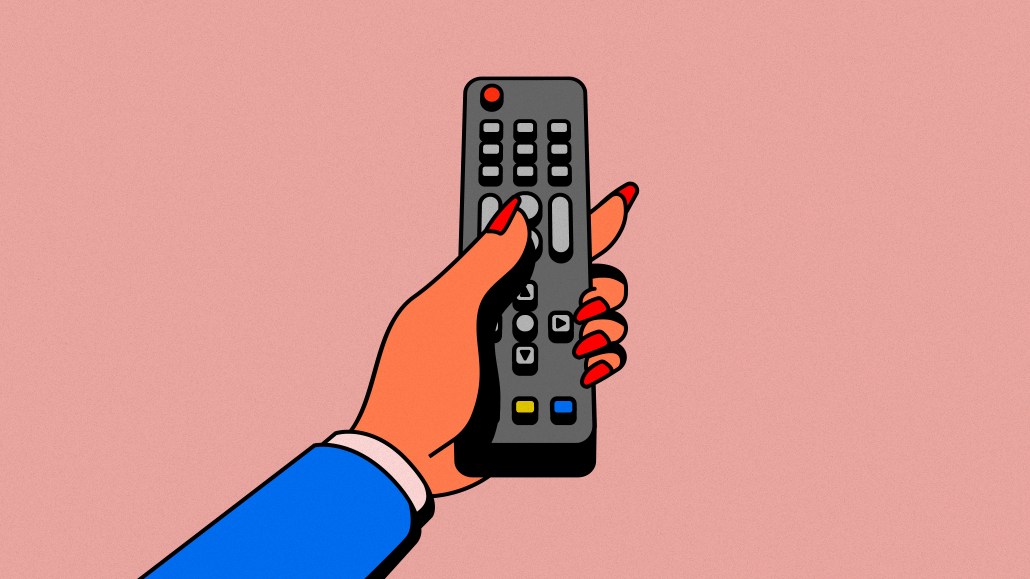 Ivy Liu
This Future of TV Briefing covers the latest in streaming and TV for Digiday+ members and is distributed over email every Wednesday at 10 a.m. ET. More from the series →
This week's Future of TV Briefing looks at data from Beachfront showing that CTV ad sellers are more often attaching genre, network and channels signals to their ad impressions.
Signal boost
Amazon eyes ESPN, creators unionize, Nielsen adds Amazon data and more
Signal boost
Connected TV ad buyers would like CTV ad sellers to pass program-level information in the programmatic bid stream, like the specific show an ad would run during. But the sellers would prefer to reserve that information for direct deals that tend to be more valuable. The sellers are, however, increasingly offering a bit of an olive branch in the form of other content-related signals.
In the first half of 2023, 83% of CTV ad impressions that passed through Beachfront's ad server contained genre signals indicating whether an impression was attached to a program in a specific content category, like comedy, drama, news or sports. That's up from 70% of CTV ad impressions in the second half of 2022 and 56% in the first half of last year.
"Our publisher account management team has made a huge focus around metadata standardization, trying to make sure everybody's incorporating content signals, as best they can, where they can when they can," said Amit Nigam, vp of product at Beachfront. "And the conversation you have with the publisher is pushing for [CTV publishers to pass content-related signals in the bidstream], and they're like, 'OK, but this is extra work. Is it actually going to translate?"
The answer is yes. CTV ad impressions carrying a genre signal, on average, fetched 27% higher CPMs than those that did not include genre signals, according to Beachfront.
Historically, the relative lack of content-related signals for programmatic CTV ad inventory compared to traditional TV — where programming schedules enable advertisers to know the specific programs carrying their ads — has been a point of frustration, particularly for traditional TV ad buyers and brand advertisers that care about the context in which their ads appear.
"It's been very tough for clients to know contextually or from a genre perspective where their impressions are running," said one agency executive.
Not that ad buyers are necessarily content with receiving genre signals.
For starters, some don't care about so much about the content carrying their ads as the exact audience they are seeking to reach. For programmatic TV ad buying firm Strategus, some clients like to know genre because they want to target sports programming or block news programming, but overall genre plays a "very little" role in their CTV ad buying decisions, said Strategus co-founder and evp of innovation and strategy Joel Cox.
The situation is similar for TV ad buying firm Tatari. The improvement in audience-based targeting options like age, gender and behavioral categories for CTV campaigns has diminished the need for genre as a signal, said Brad Geving, svp of media buying at Tatari.
Meanwhile, for traditional TV-favoring brand advertisers, show-level information remains the white whale but is still hard to come by. Nonetheless, ad buyers continue to press for it among other content-related signals.
"We're looking for more transparency at the show, channel, network, genre levels. We are pushing partners to give us more control, more transparency. That's a big point of negotiation," said a second agency executive.
And CTV ad sellers are sharing more information beyond genre signals. That includes information about the network (i.e. the media company, like Disney or NBCUniversal that owns a CTV ad inventory source) as well as the channel (ex. Hulu or Peacock).
In the second quarter of 2023, the number of CTV ad impressions carrying network signals increased by 20% compared to Q4 2022, and the number carrying channel signals increased by more than 100%, according to Beachfront. Roughly one out of every five overall impressions carried network and channels signals in the first half of 2023.
One reason for the increase in network and channel signals being shared was the release of IAB Tech Lab's OpenRTB 2.6 protocol in April 2022, which introduced standards for passing network and channel signals in the programmatic bidstream. That being said, the increase in network and channel signals being passed indicates a surprisingly sudden adoption of OpenRTB 2.6 among CTV ad sellers.
"I'm used to seeing this kind of stuff take a little bit more time. So to see that impact from when [OpenRTB] 2.6 was released to the adoption rate through the first half of the year, it's been great," said Nigam.
CTV ad sellers seem to be gravitating toward sharing more content-related signals associated with their ad impressions, in part, as a means of better competing in a streaming ad market where supply has grown to the point of exceeding advertiser demand. Not only does merchandising an impression's genre, network and channel give the ad buyer more intel when deciding to bid on an ad slot, but it can also help the seller to extend the advertiser's interest to more of its inventory.
"The clients used to say us, 'Here's our target audience,' and they would narrow down to the percent of the population that was more likely to buy their car. I think [passing genre signals] can help us inform the clients better to say, 'Look at everyone as a potential customer. Don't be exclusionary,'" said one streaming ad seller.
What we've heard
"The prompt engineers have to send through the prompts [used to create generative AI assets used for advertiser campaigns] with the final creative because if they reference anything that might be considered IP that might be infringed upon, then we can't use it."

— Agency executive on generative AI guardrails
Numbers to know
2.6 million: Estimated number of people in the U.S. who signed up for Netflix subscriptions in July 2023.
50: Number of original international shows and films that Disney+ plans to premiere by the end of this year.
$69,590: The minimum that film-and-TV studios are offering to pay staff writers working in development rooms for at least 10 weeks in the August 11 proposal sent to the Writers Guild.
167: Number of streaming services on the market today, compared to 118 in 2021.
What we've covered
Why T-Mobile is taking a TikTok approach to its brand messaging, working with creators and exploring AI:
T-Mobile has hired TikTok creators to post videos pushing their respective followers to switch to the mobile carrier.
The brand will pay to run the videos as ads after they hit an undisclosed view count threshold.
Read more about T-Mobile's TikTok approach here.
Is Q4 scatter in video going to be tight for the first time since the pandemic?:
The ongoing writers' and actors' strikes are likely to lead to another softer-than-usual TV scatter ad market in Q4 2023.
Agency executives said that TV ad sellers are desperate for Q4 ad dollars.
Read more about TV's scatter market here.
TikTok's growth has brands like The Athlete's Foot seeking TikTok agencies:
Some brands are looking to agencies to manage their TikTok accounts rather than have an in-house team do so.
The outsourcing strategy relates to the volume of content needed to be produced for the platform.
Read more about TikTok agencies here.
Teens prefer YouTube over Twitch for gaming despite the platform's recent privacy challenges in the spotlight:
YouTube's gambit to compete with Twitch appears to be paying off among young gaming audiences.
YouTube also edged out TikTok, Facebook, Instagram and Snapchat when it comes to Gen Z teens' favorite social platform.
Read more about teens' video platform preferences here.
What we're reading
Amazon has joined Verizon as among the suitors to strike a streaming partnership with Disney for ESPN's according to The Information.
Nielsen plugs in Amazon's data:
Nielsen will break tradition and include a company's own viewership stats to inform its measurements, starting with Amazon, which claimed its Thursday Night Football viewership last year exceeded Nielsen's numbers, according to The Wall Street Journal.
Amazon and Warner Bros. Discovery eye Nascar rights:
The tech giant and media conglomerate are angling to win the rights to air six to eight summer races, according to Bloomberg.
Warner Bros. Discovery's money manager:
The gist of The New Yorker's long profile on WBD CEO David Zaslav is the media mogul has a penchant for pushing companies toward profitability at all costs.
Independent digital creators, including YouTube star Justine Ezarik, have formed a union called Creators Guild of America, the latest labor union drive among creators following similar past efforts such as the Internet Creators Guild and YouTubers Union, according to The Information.
Want to discuss this with our editors and members? Join here, or log in here if you're already a member.
https://digiday.com/?p=516169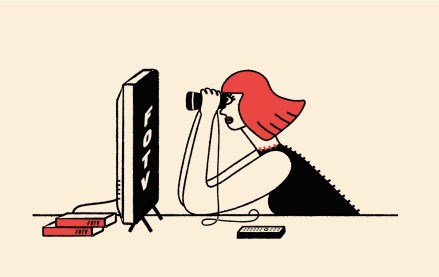 This week's Future of TV Briefing offers an updated list of the key terms that can cause confusion when talking about the TV, streaming and digital video industry.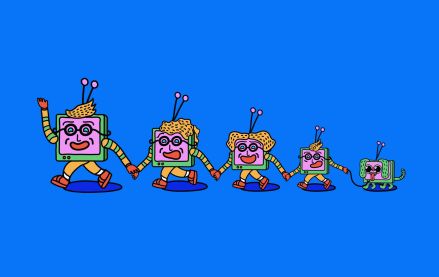 This week's Future of TV Briefing looks at what the Disney-Charter pay-TV distribution deal seems to indicate about the increasingly more-complementary-than-contentious relationship between traditional TV and streaming.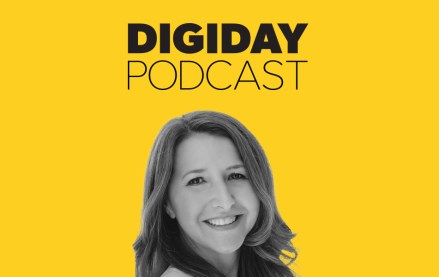 September 12, 2023 • 3 min read
Traditional TV now accounts for less than 50% of Georgia-Pacific's spending, but its share still exceeds streaming's.