Future of TV Briefing: 5 questions about Netflix's ad-supported plans
April 27, 2022 • 12 min read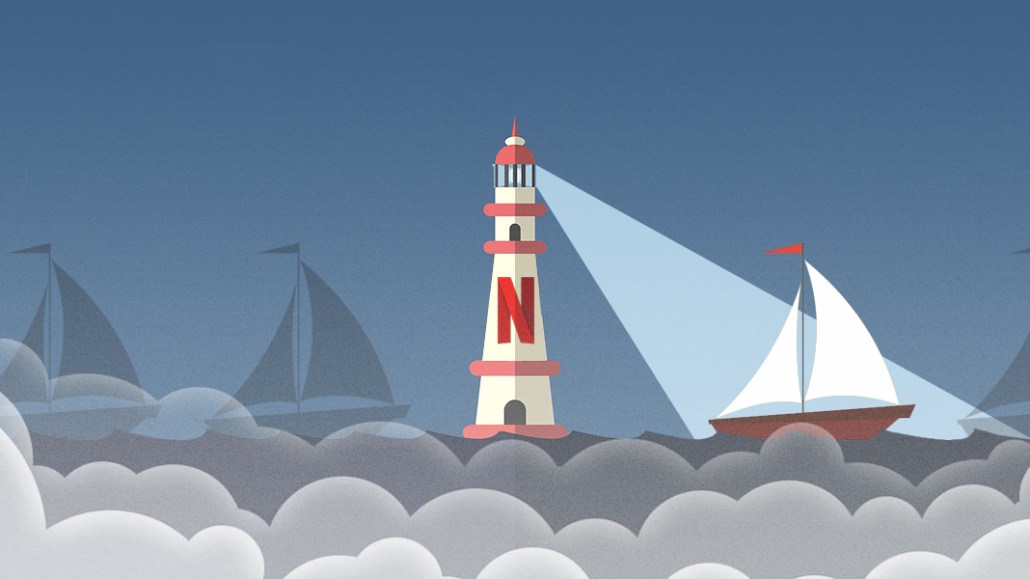 This Future of TV Briefing covers the latest in streaming and TV for Digiday+ members and is distributed over email every Wednesday at 10 a.m. ET. More from the series →
This week's Future of TV Briefing picks out some of the big questions that TV and streaming ad buyers are puzzling over as Netflix prepares to launch an ad-supported tier.
Nextflix
Warner Bros. Discovery's Q1 2022 earnings report
Streaming steals share of TV watch time despite downtick
Netflix's belt-tightening, CNN+ autopsies, YouTube's FreeWheel deal and more
Nextflix
The key hits:
Who will oversee ad sales?
What ad formats will Netflix sell and how will they be sold?
Will Netflix sell targeted ads?
Will Netflix open itself up to third-party measurement providers?
Will Netflix's ad-supported tier contribute to a socioeconomic imbalance among ad-supported audiences?
What if Netflix were to acquire Paramount?
An agency executive floated that question to Digiday last week following Netflix's announcement that it plans to add an ad-supported tier (because what else was there for TV and streaming ad execs to discuss in the past week). Speculative as the question of Netflix ingesting Paramount is — the executive raised it as an expedient move Netflix could make to bolt on an existing advertising business that would give it an existing advertiser relationship, ad tech infrastructure and premium ad-supported programming like NFL games — it's emblematic of the talk circling Netflix as it looks to stand up an advertising business. And it's far from the only question that industry executives are asking about Netflix's plans.
Over the past week, I've solicited questions from agency executives about Netflix's advertising ambitions, including during the Digiday Business of TV Forum on April 21. Here are some of the most compelling queries that have come up. Anonymity was granted to some so they could be candid.
Who will oversee ad sales?
The job of Netflix ad sales head is likely among the most sought-after posts among salespeople, said a second agency executive. "Clients have been asking about opportunities on Netflix for years, so [Netflix's ad sales boss] shouldn't have a hard time lining up advertisers," said the executive.
Moreover, considering that the subscription-based streamer is only beginning to develop its ad-supported strategy, the incoming ad sales overseer could take advantage of that pent-up advertiser demand to devise a differentiated ad product portfolio. It would have an opportunity to stand apart from the other ad-supported streamers that have a significant head start in vying for TV and streaming ad dollars.
As for who Netflix could nab for the post, potential names offered by agency executives unsurprisingly spanned executives already overseeing major TV and streaming advertising businesses, such as Disney's Rita Ferro, NBCUniversal's Linda Yaccarino and Paramount's Jo Ann Ross. But then some agency executives warmed to the idea of Snap ad sales exec Peter Naylor stepping in as Netflix's sales leader. As Hulu's head of ad sales from 2014 until 2020, the former NBCUniversal executive is credited by agency executives for building up that streaming service into a significant advertising player to the point of competing for upfront ad dollars on par with TV networks. He's seen as responsible for effectively writing the playbook for a successful streaming ad product — spanning interactive ads, programmatic buying options and introducing new formats like the pause ad — that others have since adopted.
A third agency executive was so taken with the idea of Netflix poaching Naylor from Snap that, immediately after being asked what they thought of the potential hire, the executive simply said of Netflix, "Do you think they're that smart?"
What ad formats will Netflix sell and how will they be sold?
Netflix could very well attach pre-roll and/or mid-roll ads to every show and movie on its service and leave it at that. But even that simple answer to this question sparks more nuanced curiosities.
During the Business of TV Forum, Connelly Partners partner and director of media services Michelle Capasso distilled two of the bigger sub-questions, regarding what share of Netflix's programming library and audience will be available to advertisers. "What's ad-supported and what's not? And what part of their massive base is that? We really need to watch that and figure that out in terms of how much does it erode?" she said.
Other inventory-related questions include how many minutes of advertising will Netflix air per hour of programming. Other major ad-supported streamers like NBCUniversal's Peacock and Warner Bros. Discovery's HBO Max have settled around the five-minute mark. There's also the question of whether Netflix will content itself with standard ad formats like pre-rolls and mid-rolls or will the company seek to sell sponsorships against specific shows or movies and even step into programming that is paid for and produced by brands. Netflix could build on the co-marketing deals it has done by inserting marketers' products into original shows like "Stranger Things" in exchange for programming promotion and officially start to sell those product-placement opportunities.
And then there's the question of how Netflix will sell its ad inventory.
"The big thing we all really need to understand is what is that ad tech setup going to look like?" said Brad Stockton, svp of U.S. national video innovation at Dentsu, during the Business of TV Forum. Specifically, when it comes to the buying methods made available to advertisers, he said, "Is it going to be all direct IO managed service? Will there be programmatic executions?"
Will Netflix sell targeted ads?
The answer seems to be yes. But again, there's nuance at play.
Among the reasons advertisers are bullish on Netflix's prospects is the company's subscriber base of 221.6 million people which would appear to provide a sizable deterministic data set with which to target ads. At a time when the third-party cookie is going away, in-app tracking is being limited and the IP address is endangered, first-party data is gold, and Netflix would appear to be sitting on Fort Knox. However, Netflix will need to open itself up to outside companies to mine that data and exchange it for dollars.
Sure, Netflix has the email addresses and credit card numbers of a couple hundred million people. But when it comes to what Netflix knows about its audience, it falls far short of the behavioral, psychographic and commercial insights on which Google, Facebook and Amazon have built multibillion-dollar advertising businesses. Netflix has a deep understanding of what kinds of content appeal to people — which is valuable for building an advertising business built strictly around contextual advertising — but that's about it.
Fortunately for Netflix, the advertising industry has entered the era of the data clean room, in which ad buyers and ad sellers are able to cross-reference their respective first-party data sets in a privacy-safe manner to facilitate ad targeting. And Netflix seems to be seeing this as a path to the streamer opening up to more finely targeted ads, which can fetch more money than the broadly aimed variety.
"The online ad market has advanced, and now you don't have to incorporate all the information about people that you used to. So we can be a straight publisher and have other people do all the fancy matching and integrate all the data about people," said Netflix co-CEO Reed Hastings during the company's quarterly earnings call on April 19.
Will Netflix open itself up to third-party measurement providers?
Netflix is notoriously averse to opening itself up to outside measurement. Among producers' primary frustrations with Netflix is the absence of any real insight into how many people have streamed the shows or movies they produce for the company. Advertisers would likely be even less accepting of such obfuscation.
Specifically, advertisers will want Netflix to allow third-party measurement providers, such as Nielsen, Comscore or iSpot.tv, to track how many people saw their ads on the streamer as the companies do for ads running on traditional TV and other streaming properties. And Netflix will be financially incentivized to provide such measurement to sustain a flow of ad dollars to the streamer as the streaming ad market becomes more competitive among major players like Disney, NBCUniversal, Paramount and Warner Bros. Discovery as well as Amazon, Roku and YouTube.
"There'll be demand [for Netflix's ad inventory] regardless of what the walled garden looks like," said Nicole Whitesel, evp of advanced TV and client success at Publicis Media, during the Business of TV Forum. "Now the scale of that demand and the persistency of that demand could be something that becomes more challenging over time if [advertisers] can't compare [ad dollars spent on Netflix to] where they have other dollars. And that's at the end of the day one of the biggest questions that we have."
Will Netflix's ad-supported tier contribute to a socioeconomic imbalance among ad-supported audiences?
Yeah, this is a pretty heady question. But it's an important one that was raised by GroupM executive director of research and investment analytics Bharad Ramesh during the Digiday Business of TV Forum. And it doesn't only apply to Netflix but the overall swath of major streaming services that — once Netflix and Disney+ introduced ad-supported options — split their audiences between those who are willing and able to pay more to avoid ads and those who aren't.
"What's happening when the more affluent 30% of the population are opting out of advertising entirely?" Ramesh asked. In that world, advertising becomes "a tax on people who can't afford to pay," and advertisers run into roadblocks in attempting to reach "quote-unquote desirable, quote-unquote affluent, young, urban" audiences, he said.
Of all the questions being asked in the immediate wake of Netflix's ad-supported announcement, this is likely the one that is the most difficult — and most important — to answer.
What we've heard
"We have clients that are maybe less sophisticated clients with 10% to 15% of their upfront buy is in streaming and others where it's 40%."

— Agency executive
The Rundown: Warner Bros. Discovery's Q1 2022 earnings report
Following Netflix's rough earnings report last week, Warner Bros. Discovery's earnings report released on Tuesday — which didn't include WarnerMedia given the merger didn't close until April — provided further evidence of the rough patch that TV and streaming companies find themselves in.
The key details:
$3.2 billion in revenue, up 13% year over year
$1.0 billion in ad revenue, up 5% year over year
24 million streaming-only subscribers
Added 2 million streaming-only subscribers during Q1 2022
4% decrease year over year in pay-TV subscriber base
While the company turned in growth numbers on revenue and streaming-only subscribers, its executives' comments during the earnings call reflected that the streaming surge has given way to an era of sobriety.
"We are not trying to win the direct-to-consumer spending war," said Warner Bros. Discovery CEO David Zaslav.
To be fair, that's a completely reasonable and financially responsible thing to say. Quibi raised more than a billion dollars and, instead of winning, went out of business. But even if it is the right thing to say, preaching fiduciary discipline does not exactly inspire belief in a company's streaming ambitions, especially at a time when the dominant streaming service has become vulnerable enough to hitch itself to advertising in a shotgun marriage.
And then there was "the bad news," as Waner Bros. Discovery CFO Gunnar Wiedenfels put it. Now that WarnerMedia and Discovery have merged, he has seen the former's numbers and noticed that "Q1 operating profit and cash flow for WarnerMedia were clearly below my expectations," he said. Not only that, he added, but WarnerMedia's contribution to the combined company's "profit baseline for 2022 will be around $500 million lower than what I had anticipated."
Given that WarnerMedia was on something of a spending spree (ex. CNN+), and Warner Bros. Discovery has been quick to cancel its credit cards (ex. CNN+). So the company's situation may not be quite so stark as Netflix's, but neither is it altogether rosy, at least in the short term. "2022 very much looks a little messier than probably what I had hoped for," said Wiedenfels. He was speaking for Warner Bros. Discovery, but by the end of this earnings season, his comments may apply to the market overall.
Numbers to know
$6.87 billion: How much ad revenue YouTube generated in the first quarter of 2022.
3 million: Number of subscribers that HBO Max gained in the first quarter of 2022.
40%: Percentage year-over-year increase in production days in Los Angeles in the first quarter of 2022.
18.6 million: Number of U.S. households that access TV through over-the-air antennae.
-78,000: Number of pay-TV subscribers that Verizon lost in the first quarter of 2022.
39%: Netflix's share of subscription-based streaming app usage in the first quarter of 2022.
Trend watch: Streaming steals share of TV watch time despite downtick
Streaming may appear to have hit a rough patch amid Netflix's struggles and CNN+'s shutdown, but March marked a bright — if partly clouded — spot for the market. That month streaming's share of U.S. TV watch time reached a new high, according to Nielsen's The Gauge TV viewership report for March.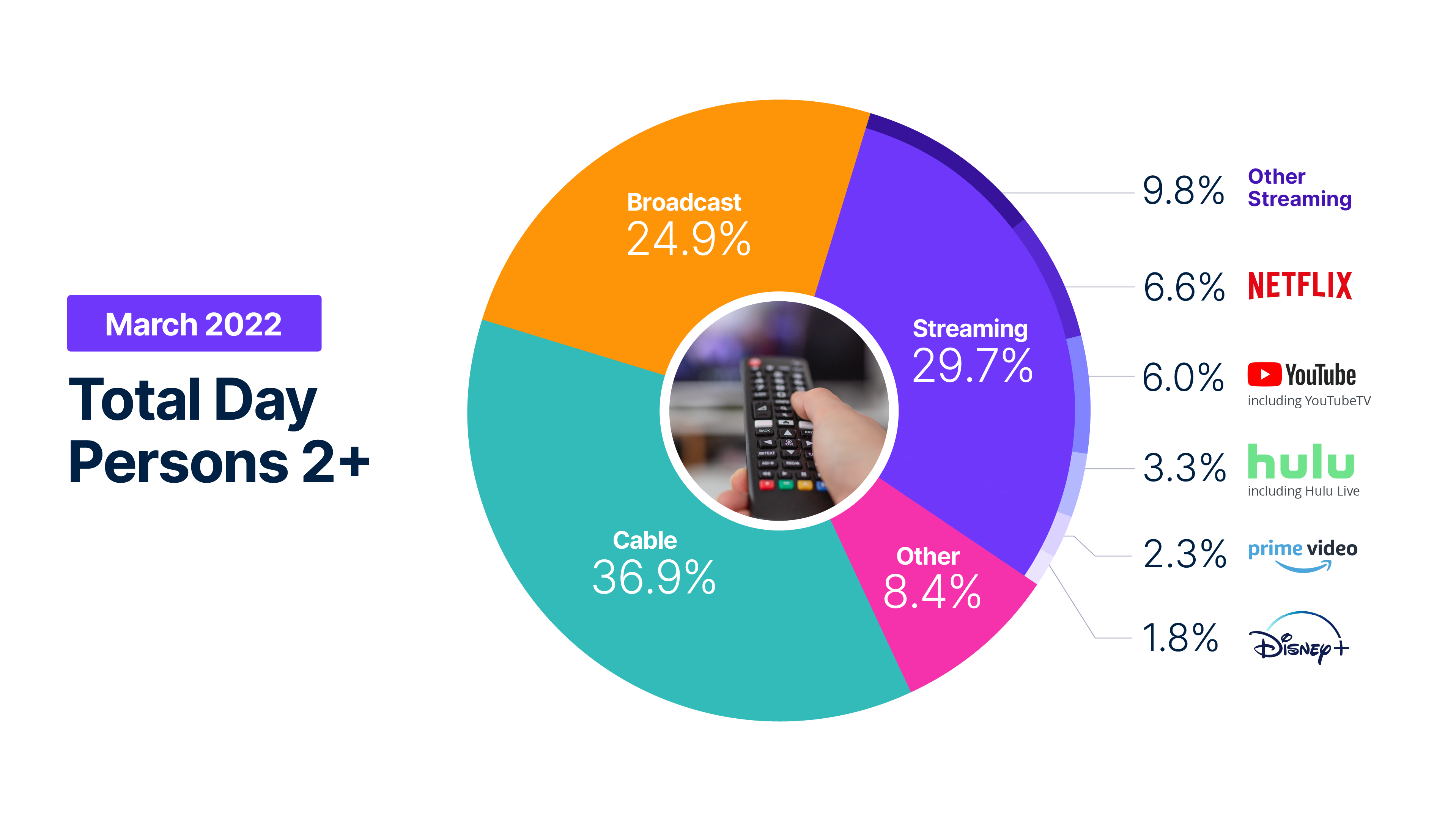 Of course, given the way things have been going lately for streaming, the high-water mark is muddied by the fact that streaming actually recorded a month-over-month downtick in total watch time. That downtick was relatively minor at 0.7%, compared to the 4.2% fall in overall TV watch time in March. And again, streaming saw its share of TV watch time increase by a percentage point from February to March, whereas broadcast TV surrendered 1.1 percentage points and the "other" category that includes gaming gave up 1.6 percentage points.
Still, even a 0.7 percentage point in reduction in streaming watch time shows how far removed we are from the days of the streaming surge two years ago.
What we've covered
How Twitch streamer Blizzb3ar quit his job to become a full-time creator:
During the pandemic, Blizzb3ar started more seriously live-streaming on the Amazon-owned video platform while working a day job for military contractor British Aerospace Engineering Systems.
The Digiday Podcast interview with Blizzb3ar is the third installment in a four-part series focused on creators.
Listen to the latest Digiday Podcast here.
Roku opens up more advertising data for marketing mix modeling to better compete with traditional TV:
Roku has struck deals with four marketing tech providers — Analytic Partners, Ipsos MMA, IRI and Nielsen — to provide more insightful data on its ads.
The data will be limited to ads sold by Roku, such as The Roku Channel.
Read more about Roku's marketing mix modeling move here.
What top ad-supported streaming platforms offer advertisers:
Digiday's research team has pulled together a report analyzing the top ad-supported streaming services.
The report examines the streamers' ad products and evaluates their user experiences.
Read more about ad-supported streaming platforms here.
What we're reading
Netflix tightens its purse strings:
As it loses subscribers, Netflix is looking to lower the number of new original programs it puts out and will prioritize shows and movies that deliver the most bang for their budget, according to The Wall Street Journal.
Axios, CNBC and The New York Times have each published the equivalent of coroner reports explaining CNN+'s demise. In summation, the streamer suffered from the loss of its champion in Jeff Zucker, an inability to communicate with its incoming overlords and a disappointing start that fell short of Discovery's already-low expectations.
YouTube opens up to outside ad tech:
YouTube will allow publishers to use Comcast's FreeWheel ad server to sell more finely targeted ads against their YouTube videos and YouTube TV channels, according to Ad Age.
Instagram's original content change:
Instagram is adjusting its algorithm to raise the profile of original content on its platform and hide TikTok reposts limit the distribution of content reposted from other platforms, according to TechCrunch.
Can talk shows shift to streaming?:
Apple TV+'s talk show with Jon Stewart is the latest example of one of traditional TV's top formats struggling to make the shift to streaming, with Stewart's show attracting roughly 5% of the audience of John Oliver's HBO show, according to Bloomberg.
https://digiday.com/?p=446288
This week's Future of TV Briefing looks at what an industry group's conditional certification of three measurement currency contenders signals about the TV ad business's measurement overhaul.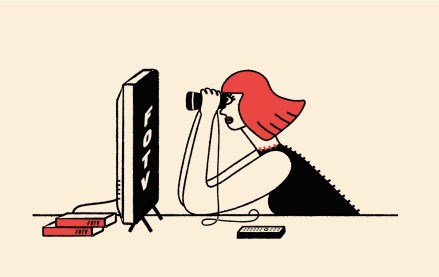 This week's Future of TV Briefing offers an updated list of the key terms that can cause confusion when talking about the TV, streaming and digital video industry.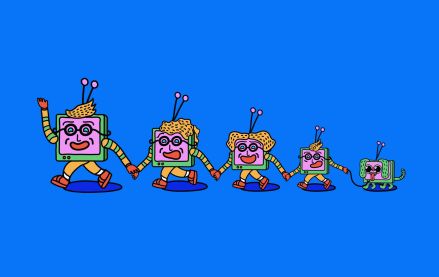 This week's Future of TV Briefing looks at what the Disney-Charter pay-TV distribution deal seems to indicate about the increasingly more-complementary-than-contentious relationship between traditional TV and streaming.