How Facebook is slowly expanding Watch to the UK
October 30, 2018 • 4 min read
•
•
Facebook rolled out Watch and ad-breaks officially outside the U.S. at the end of August, letting Facebook video creators more easily make money from their content.
Since then, the platform has funded several series from U.K. production companies. One, "Most Incredible Homes," created by media company Barcroft Media is a 12-minute-per-episode series that showcases unique properties around the world and debuts Nov. 3. Another, "Troy the Magician," a five-episode series of magic tricks which began airing a month ago, produced by independent production company ZigZag Productions.
"We knew that magic lends itself well to short-form content," said Matt Graff, managing director at ZigZag Productions. "Most magic shows are not built around one trick but many; it's a punchy way to get exciting short-form content."
One of the most successful Facebook Watch videos has been on the "Magician's Got Talent" page distributed by Fremantle, the entertainment production studio. As well as being shareable, magic videos have high view-through rates as people stick around for the reveal.
Views for "Troy the Magician" have been in the range of 200,000 per episode, not mind-blowing numbers, and acclaimed Watch commission "Sorry for Your Loss" has ranged between 80,000 and 4 million views per episode, but with Facebook writing checks upfront the production studio has more room to be creative without having to hit view counts in the millions, making monetizing through Facebook mid-roll worthwhile.
"There is the ad-revenue share model and work-for-hire model, which is a much more traditional way of commissioning content in the U.S.," said Graff. "As a producer, we need to balance the models to make it work for us."
With Facebook's emphasis on driving community, the types of Watch shows that do well on the platform have Facebook products and interaction, beyond liking and commenting, as part of the narrative. For talk show "Red Table Talk" with Jada Pinkett Smith, audiences join the conversation through the Red Table Talk Facebook Group. A recent episode in the first half of the series about battling heroin addiction has had 23 million views, 16,000 comments and 100,000 shares, according to Facebook.
"Most Incredible Homes" lets viewers vote for their favorite property, the company notes people enjoy shows more when they can express their opinion, viewers can use 360-degree video to look around the venues. Working with the platform and using its different products has been the appeal.
"We've had a genuinely positive experience, not all production experiences are that good," said Sam Barcroft, founder and CEO of Barcroft Media. "We've been able to expand audiences around the world and make more money out of that content. With a global platform, it makes sense to listen to them when they encourage you to take advantage of new products. It's been exciting to work with Facebook to work out where TV might evolve next."
For Barcroft, this is its first Facebook-funded and exclusive Watch show, but it's had 15 Watch pages showing content that's distributed on other platforms since November 2017, with 11 different Facebook groups around the genres that drive viewership. The Watch pages get around 500 million views a month and around 100 million likes, comments or shares.
Revenue from Facebook mid-roll has been growing for Barcroft Media; October has been its biggest month, he said. In less than a year, monthly revenue from Facebook mid-roll is on a par with other global platforms the media company distributes to, such as YouTube, AOL, Amazon Prime, Chinese video platform Youku and streaming player Roku. In total, Barcroft licenses videos to some 30 other third-party platforms. Other publishers have said that at the high end monthly Facebook mid-roll revenue reaches six figures.
Publishers have understandably responded to Facebook's introduction of mid-roll by increasing the length of their videos. According to Tubular Labs data pulled for Digiday, the average Facebook video length for 50 of the most viewed digital first publishers increased significantly from June to September. The stats show a 23 percent increase in uploads of video between two minutes and five minutes, with fewer shorter uploads. Interestingly, looking at the same data for traditional publishers like BBC, MailOnline and The Guardian, Tubular found there was almost no statistical change in video length, indicating the spread of video length remained the same for these publishers.
"Facebook has been quick to make a return, and it's encouraging that it's been growing in the last few months," said Barcroft, noting that like all ad-based video platforms CPMs fluctuate based on factors like audience targeting and geography. "If you're investing in content, you want to see growth. It's encouraging to see that a platform is making sensible decisions that will see more producers get reasonable returns."
Subscribe to the Digiday Video Briefing: A weekly email with news, quotes and stats around the modernization of video, TV and entertainment.  
https://digiday.com/?p=309676
This week's Future of TV Briefing looks at what an industry group's conditional certification of three measurement currency contenders signals about the TV ad business's measurement overhaul.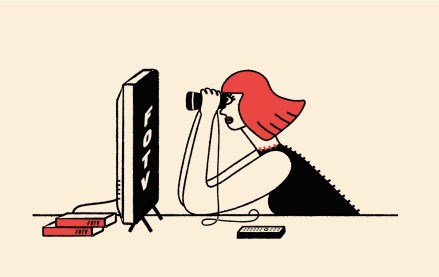 This week's Future of TV Briefing offers an updated list of the key terms that can cause confusion when talking about the TV, streaming and digital video industry.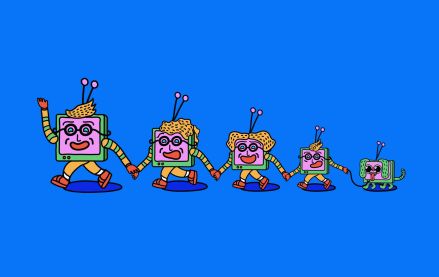 This week's Future of TV Briefing looks at what the Disney-Charter pay-TV distribution deal seems to indicate about the increasingly more-complementary-than-contentious relationship between traditional TV and streaming.