For Fremantle, Facebook Watch gives older videos new life
September 19, 2018 • 4 min read
For Fremantle, the studio that co-produces popular entertainment shows like "Britain's Got Talent" and "The X Factor," Facebook Watch is a marketing tool for it to keep global audiences interested when shows aren't being broadcast.
The platform is also giving fresh life to some of its older videos.
Fremantle uses its 10 Watch show pages to distribute clips from the shows it broadcasts on linear globally, grouped into niches. The "Got Talent" franchise, created by Simon Cowell's Syco Entertainment, is broadcast in some 58 countries, six of the Watch pages house highlights from global "Got Talent" shows in dancing, magic, singing, comedy, kids and most recently animals.
People actively seek out the Watch tab to find content, by its nature Watch videos have a longer shelf life than in the feed. Fremantle has seen this case in the extreme. In the last six months, one of its most popular videos which came from TV show "Asia's Got Talent" featuring Sacred Riana, a creepy illusionist, has pulled in a quarter billion of its views after being published in November 2017.
The video was posted on the "Magicians Got Talent" Facebook Watch page after originally fetching 35 million views on the TV show's Facebook page. After two months the five-minute video had a quarter million views, reaching half a billion this August, and according to Tubular Labs, is the most-viewed video on Facebook to date.
"If we had this conversation a little over a year ago, I'd be describing Facebook strategy as definitively being dictated by a 48-hour lifespan in the newsfeed before permanent obscurity," said Tom Hoffman, vp, digital and social media at Fremantle. Instead, he says, the die-hard 48-hour lifespan rule for content has been cracking apart.
Facebook has turbocharged Watch videos over those in the newsfeed, but not everyone is seeing the same patterns as Fremantle. "From what I've noticed, that long-tail period isn't standard but sort of random," said Lance Rios, co-founder of production and distribution company Supreme Digital which has five Watch pages. Rios added some Watch videos were getting view spikes days or weeks after being published, while some regular pages were conversely getting more reach than Watch pages. Yet fluctuations are expected as Facebook works out its video platform. "Among other things at Facebook right now, it's inconsistent and hard to gauge."
Hoffman's data team sits in Los Angeles informing the global video strategy while a team of six in London take care of posting at least two episodes per week on average for most shows, and also posting to YouTube. Until Watch, YouTube has been more of a focus for the company purely for having a more defined video monetization business, now the two platforms hold similar importance.
Fremantle has already sold the shows to broadcasters around the world — "Asia's Got Talent" is broadcast on Sony's AXN channel — so revenue through Facebook's ad breaks program is additional, although the company declined to give detail on financials.
Facebook began by funding shows on Watch to fill the platform with exclusive content, but subsidiaries are limited and as it's rolled out Watch to more partners globally who can monetize through ad breaks, it's more common for publishers like USA Today, The Washington Post and ESPN to use Watch as a place to cross-post content that is published elsewhere.
A production studio like Fremantle, which has revenue lines besides advertising like selling shows to broadcasters, hasn't had as much at stake as publishers by distributing content on platforms like Facebook. Relationships typically run smoother, interests are more aligned and Fremantle is included in the Facebook's product trials as a partner that already has a trove of broadcast quality content, putting Fremantle in a more secure position as a partner.
"TV is no longer a zero-sum game, there is a healthy economy around the integrity of content," said Hoffman. "Conservative-industry thinking is too quick to fear cannibalization. We just consume differently. If you fear cannibalization, you will lose."
Subscribe to the Digiday Video Briefing: A weekly email with news, quotes and stats around the modernization of video, TV and entertainment.  
https://digiday.com/?p=303660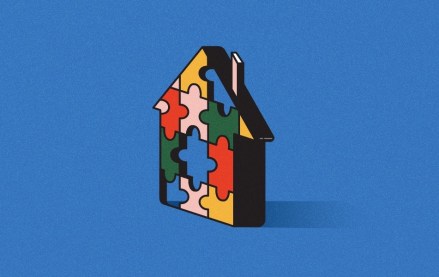 September 22, 2023 • 4 min read
Apartment Therapy's president Riva Syrop took the stage at the Digiday Publishing Summit to discuss the convergence of commerce and sponsorship revenue within its Small/Cool event.
September 22, 2023 • 4 min read
Media execs took stage at the Digiday Publishing Summit to discuss the growing importance of ROI in ad campaigns this year.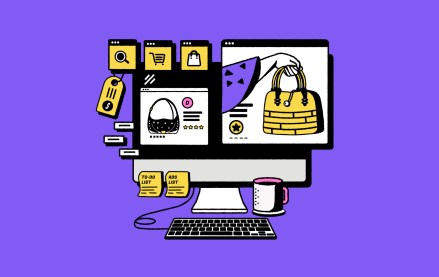 September 22, 2023 • 4 min read
CEO Satya Nadella said AI assistants will be as ubiquitous as PCs and will help users navigate across apps, operating systems and devices.