Facebook is paying 12 publishers for Watch shows starring video creators
March 12, 2019 • 3 min read
Facebook is recruiting publishers, including BuzzFeed, Condé Nast and Complex Networks, to produce new Facebook Watch shows starring video creators, celebrities and other influencers.
Facebook has confirmed a new program through which it will fund and license new shows for Facebook Watch. Facebook describes this program, which has no official name but is referred to by some executives as "Facebook match," as a video incubator to fund collaborations between publishers and video creators. At the beginning, the program features 12 publishers, including smaller publishers such as Attn, Shots Studios and The Players' Tribune, as well as digital networks such as All Def Digital, Studio71 and Whistle Sports. Viacom, through its Viacom Digital Studios unit, is also involved in the program.
Initial pairings between publishers and video stars include BuzzFeed and YouTuber Hannah Hart, Condé Nast and singer Keke Palmer and Tastemade and actress Angela Kinsley.
A Facebook spokesperson confirmed the launch of this new program.
This new funding program is expected to run for 2019 and beyond — longer than some past Facebook video funding programs, said a source familiar with the matter. According to a previous Digiday report on this program, Facebook is willing to spend up to $200,000 per show. These shows are also not Facebook-owned "originals," which means Facebook is only licensing the programming for a certain amount of time, after which the producers are free to distribute on other platforms, sources previously said.
The ability to retain ownership of the shows is proving to be attractive to publishers focused on developing valuable "intellectual property" over a longer term.
"Among our many goals is to build a strong library of IP that stands the test of time," said Oren Katzeff, president of Condé Nast Entertainment. "What's attractive about this opportunity is that it allows us to do exactly that, while also collaborating with Facebook and great talent."
While 12 publishers are participating in the program at launch, each publisher is expected to produce multiple shows. Condé Nast could have up to eight projects as part of this program, Katzeff said. This includes "QueenPins," a true-crime format hosted by Keke Palmer that will dive deep on famous female criminals. BuzzFeed, meanwhile, has at least three projects in the works, two of which are with its own homegrown talent The Good Advice Cupcake and Quinta Brunson and Freddie Ransom. BuzzFeed's show with Hannah Hart will be for its Tasty brand, according to a BuzzFeed spokesperson.
Over the past year, BuzzFeed has focused more on producing "identity-based" content led by the publisher's creator program, said Thespena Guatieri, director of show development at BuzzFeed. This new Facebook program allows the publisher to invest more and expand creator-focused series formats, she said.
Facebook's role in this program is mainly to provide funding. The company is greenlighting projects that are in line with the type of programming that Facebook says is successful on Watch: short to mid-form formats that encourage conversation and use of other Facebook products and features such as Facebook Groups and Watch Party.
Facebook's Match program is the latest effort by the platform to court video creators and other big influential stars with huge followings on social platforms. Most recently, Facebook picked up a new adventure series starring Will Smith; Jada Pinkett-Smith's "Red Table Talk," meanwhile, has been cited by Facebook in the past as one of its most successful series.
"This [new program] is an opportunity for us and for Facebook to create programming that leverages talent that audiences are excited about," Katzeff said. "In general, on Facebook or on other platforms, we know that one thing that can drive volumes of engagement is celebrity- and personality-driven programming."
Download the Digiday Video Dictionary — your guide to the terms and acronyms defining the future of video. 
https://digiday.com/?p=325551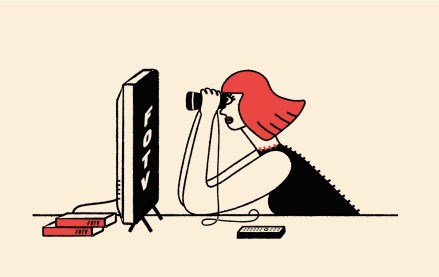 This week's Future of TV Briefing offers an updated list of the key terms that can cause confusion when talking about the TV, streaming and digital video industry.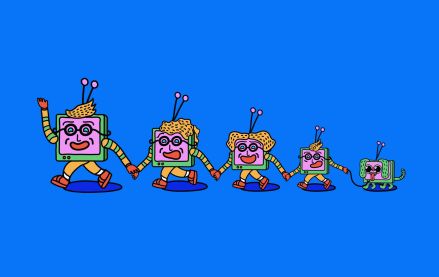 This week's Future of TV Briefing looks at what the Disney-Charter pay-TV distribution deal seems to indicate about the increasingly more-complementary-than-contentious relationship between traditional TV and streaming.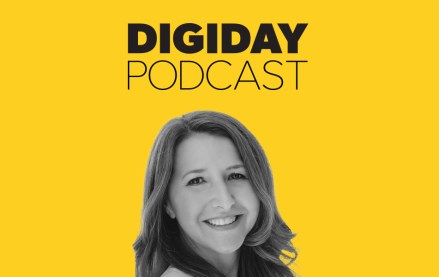 September 12, 2023 • 3 min read
Traditional TV now accounts for less than 50% of Georgia-Pacific's spending, but its share still exceeds streaming's.