New video distribution options set off a scramble by digital studios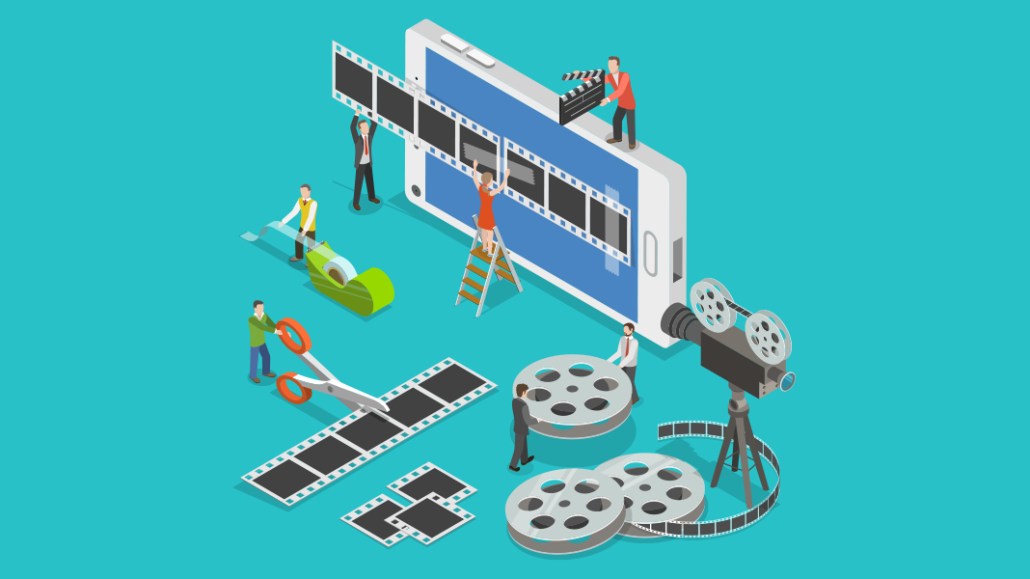 JC Cangilla, the COO of LA-based entertainment studio New Form, has a "buyer map" that lists all his potential buyers of shows and movies. When New Form, which is backed by Discovery and filmmakers Ron Howard and Brian Grazer, started three years ago, the map had seven companies on the list. Today, there are 97.
Companies on that list run the gamut from the big social media platforms such as Facebook and YouTube; telecommunications giants such as AT&T and Verizon; traditional linear TV networks that are looking for TV shows as well as digital series; legacy and digital publishers such as Time Inc. and Refinery29; and of course, streaming services from giants like Netflix to smaller operators such as NBCUniversal's Seeso, Fullscreen and Fullscreen-owned Rooster Teeth.
"They're all in this world," said Cangilla.
There has never been a better time to be a digital entertainment producer, with all this demand for video. But it's a risky business, too. All the money being made available for video means there is a lot more competition among sellers, with everyone from independent digital studios to digital studios funded by major film studios and TV networks to legacy print publishers looking to build big video businesses to even distributed-media publishers getting in the video production business. And while the market for entertainment series is big now, some of today's buyers may either be gone in a few years or may lose interest in funding original video programming.
More money, more competition
Five years ago, most of the content showcased at the NewFronts by companies like AOL and Yahoo came from a handful of studios, including Electus, Principato-Young Entertainment, Kids at Play, Trium Entertainment and Vuguru. But as the market for digital shows has expanded, so, too, has the number of companies looking to sell their content.
Newer studios such as New Form, Awesomeness and Portal A have since crammed into the space. Since 2014, New Form has sold 22 shows to 12 different content buyers, including YouTube Red, Verizon's Go90, Freeform and Fullscreen. Portal A currently has more than 40 shows in development across TV and streaming platforms, including a show announced with PopSugar at the NewFronts this year.
Then there are new digital studios being propped up by TV networks and film studios. A+E Networks, for instance, has a digital-only studio called 45th & Dean, which has already premiered a show on Snapchat Discover called "Second Chance." Warner Bros., meanwhile, has three digital studios: Blue Ribbon Content, Stage 13 and Machinima.
Paul Greenberg, evp and gm of 45th & Dean and the former CEO of CollegeHumor, was brought on to bring a digital mindset to A+E. "In a lot of ways, our digital and social audience is different from the linear audience. 45th & Dean, which is our video and social studio, is about how we can expand our storytelling abilities to these new platforms," he said.
Traditional studios are also facing competition from legacy and distributed-media publishers, which are increasingly producing their own shows and films and in some cases, selling them to platforms like Facebook and Go90.
Craig Parks, vp of programming for Comcast's Watchable, said he saw more than 800 pitches for shows and concepts in 2016 and is on track to hit a similar number this year. "There is no shortage of people who want to pitch concepts for a platform like us," said Parks.
"It's all an originals game right now, which means it's a great time for creators," said Peter Csathy, founder of entertainment and tech consulting firm Creatv Media.
New Form's Cangilla says he's not concerned about all the competition, saying New Form has a track record of making shows and the relationships needed to survive and thrive in Hollywood. "It is one thing to take and re-create TV formats like talk shows and food shows, but it's a whole other thing to put a writer's room together, to get a showrunner, write season-long arcs and think about multiple seasons," said Cangilla. "All of the buyers we talk to, we get some version of the same sentence: 'I want franchises.' That's hard to do when you're good at making social video content. That's where we have somewhat of a leg up."
For many buyers, the future is unclear
The market for digital entertainment content is healthy now, but it's also volatile. There are no guarantees that some of the social platforms currently seeking shows will be willing to pay for them in a few years' time — and there are no guarantees that some of the streaming platforms commissioning or licensing series will even be around.
Go90 is the perfect example of how volatile the digital entertainment market is outside of the heavyweight streaming companies. In Go90's first year, Verizon spent hundreds of millions of dollars to buy all sorts of original and licensed digital shows for the streaming app. Since then, Go90 has scaled back what it spends on content, sources said. Many video makers that are still pitching and selling to go Go90 privately question how long Verizon plans to keep Go90 afloat.
Multiple studio executives also privately questioned how committed Facebook was to its video shows initiative, or if it was yet another half measure by a platform trying to figure out what kind of video experience it wants.
"If you're in the linear TV business — and yes, TV is experiencing its own challenges, but it won't be going anywhere tomorrow — you can afford to build and develop [intellectual property] over time," said Zach Blume, managing partner for studio Portal A. "With digital and streaming video platforms, there's no certainty where the audience will be three years from now, not to mention six months from now. Everyone is looking for shows that will help digital networks attract audiences over time."
Some video producers argue that even if one major video buyer drops out — Yahoo, for instance, made a lot of bets in entertainment shows before scaling back — there is always a new buyer to take its place.
"There's always going to be a subset of [buyers] looking for shows," said Keith Richman, president of Defy Media. "The addressable market for video is growing because people are watching more videos than ever before, and there are new business models being built around it. The buyers might shift, but there's always going to be that opportunity."
https://digiday.com/?p=238975