Once dominant, Amazon-owned gaming platform Twitch has more competition and more problems
August 14, 2019 • 5 min read
•
•
Ninja was the first high-profile talent to leave the livestreaming platform Twitch for a competitor. But industry observers expect that he won't be the last.
Within days of Ninja announcing that he was leaving Twitch for Microsoft-owned rival Mixer, a talent agent that works in esports was awash in messages from former clients asking if Mixer or Caffeine, another Twitch competitor, was looking for more stars to peel away from Twitch with guaranteed checks.
"I wouldn't be surprised if they [Mixer] take one or two more to make the snowball roll," that agent said. "Just Ninja alone would be throwing money away."
The high-profile departure, combined with a recent streak of scandals surrounding streamers' mistreating animals and using racist language, has cast Twitch's pluses and minuses in a different light for gamers and for advertisers. Current and former Twitch streamers say the platform appears to be struggling to support its large community of creators and persistent ambiguities surrounding its community guidelines and terms of service. Those issues create uncertainty and frustration, not just among creators, but advertisers too.
Twitch still commands a dominant share of the livestreaming audience, and its tie-ins with Amazon Prime and an impressive collection of features keep the product attractive to streamers. But it faces well-heeled, patient competitors. Caffeine, which just closed a $100 million funding round led by New Fox, offers users a simpler, faster product that hardcore gamers find appealing; Mixer, which Microsoft acquired in 2016, is directly integrated into both Windows 10 and its Xbox gaming system, which attracted 65 million monthly active users, according to the tech company's recent quarterly earnings.
Reached for comment, Twitch provided a statement. "Our mission is to empower people to create together," the statement read. "We want to help streamers and communities connect around the games and topics they love and are always working on ways to do so more effectively. Everything we do is in service of our community. Our guidelines and terms of service are in place to help keep our community safe and we take violations of those rules extremely seriously."
Neither Ninja's departure nor Twitch's streamer scandals is likely to scare away advertisers that are already investing in livestreaming. But they could make ambivalent ones more reluctant to invest in livestreaming as a category. 
"It's hard to hear about some of the things that have been going on," said Ken Olsen, senior director at Rev/XP, a division of the sports marketing agency Revolution focused on esports and gaming. "I think it sets the scene back a little bit."
Amazon acquired Twitch almost exactly five years ago for $970 million. Today, though it is smaller than video platforms such as YouTube, Twitch commands a large, deeply engaged audience, with over 15 million daily active users, according to executives. Though Twitch experienced its first-ever decline in hours watched in the second quarter of 2019, it still accounted for more than 72% of all the streaming video watched in the gaming space, according to a report from StreamElements.
It also offers many features that put offer streamers an advantage in monetizing their audiences. For example, Twitch Prime, launched in 2016, allows Amazon Prime members to subscribe to one Twitch streamer's channel for free every month, supporting that streamer with direct revenue without having to open their wallets. Kaitlyn Siragusa, a streamer who goes by the user name Amouranth and who was at the epicenter of one of Twitch's recent scandals, said that, on average, close to 40% of her subscribers, almost 20% of her monthly revenue, comes from Twitch Prime members subscribing to her channel for free.
Yet livestreaming's growth (and brand safety's emergence as a top priority for marketers) has put the misbehavior of streamers community in the spotlight, in a way that has disturbed marketers as well as Twitch streamers. Twitch has had to deal with several clusters of scandals over the past year, including a recent uproar over what many Twitch users see as preferential, or even hypocritical, treatment of the platform's popular female streamers. On Monday, Twitch's decision not to suspend a pair of streamers led to the hashtag #Twitchisoverparty trending on Twitter in several locations, including New York City.
Though Twitch has updated its community guidelines in an attempt to make them more straightforward, the issues have been enough to drive some streamers off Twitch altogether. "I left because of the inconsistencies," said Adrian Charlie, a former Twitch streamer. "A part of me thinks they just don't have enough staff."
Charlie's perception of Twitch's support resources is shared by many users; the agent whose clients work in esports say that it typically takes days to get replies from his clients' account managers at Twitch. During the weekends, the response times can run even longer, that agent said.
Past employees say that the slow response times are a reflection of a deliberate process that involves dialogue between partner managers and a separate enforcement team.
"A partner is an employee," said Chase, who served as the head of communications at Twitch until the beginning of this year, who does not share his last name publicly. "You can't just shoot first and ask questions later."
Yet the frustrations are not enough to prompt a massive exodus. While Blevins's new life on Mixer is off to a good start — within a week of joining Mixer, Blevins had amassed 1 million subscribers, and he is rumored to be collecting as much as $8 million a year from Microsoft on top of his subscriber fees — some streamers say they are unsure of whether people will stay. "We don't know if it's loyalty to the streamer or the platform," Siragusa said of audiences.
But over the long term, this competitiveness will mean more money and more competition for streamers. "It's going to be really beneficial to everybody involved in the ecosystem," Olsen said.
https://digiday.com/?p=343358
This week's Future of TV Briefing looks at what an industry group's conditional certification of three measurement currency contenders signals about the TV ad business's measurement overhaul.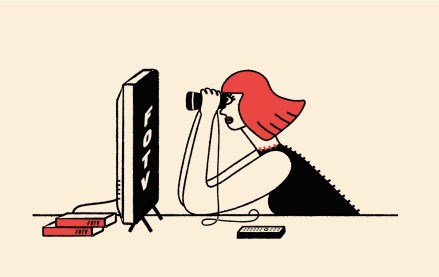 This week's Future of TV Briefing offers an updated list of the key terms that can cause confusion when talking about the TV, streaming and digital video industry.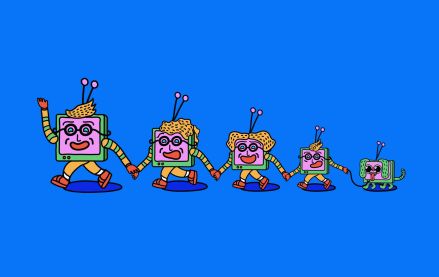 This week's Future of TV Briefing looks at what the Disney-Charter pay-TV distribution deal seems to indicate about the increasingly more-complementary-than-contentious relationship between traditional TV and streaming.