Inside Disney's troubled $675 mil. Maker Studios acquisition
February 22, 2017 • 7 min read
•
•
It wasn't one thing that transformed Maker Studios from a Disney princess to a pumpkin — there were a whole lot of many things.
Times were better for the YouTube network in March 2014, when Disney had decided to buy the company for $500 million. With various performance-related revenue targets included in the contract, the final price tag could have been as high as $950 million.
"I was excited to be there — I thought it was going to be the next big thing," said one former Maker exec, who joined the company following the acquisition. "But when you started to poke around, it was obvious there wasn't much there."
Disney ended up paying only $675 million for Maker, which is reportedly bracing for layoffs as the company plans to shrink the size of its YouTube network from tens of thousands of creators to roughly 300. What Disney learned — and what many have long criticized the YouTube multi-channel network ecosystem for — is that it's virtually impossible to build a business on YouTube. Then there was the internal dysfunction at Maker, including multiple leadership changes, an inability to meet admittedly aggressive growth targets and difficulties in creating original content. The following account is based on interviews with five former executives at Maker and Disney.
Scale at any cost
Maker was by no stretch a small operation. Last year, the company did $370 million in ad revenue, including $70 million from direct sales, according to sources. The rest of the revenue was delivered by YouTube — but YouTube pre-rolls and branded content take you only so far, especially after YouTube and the creators take their share of revenue.
Bulking up by adding tens of thousands of YouTube channels might give off the appearance of scale, but Maker had very little ownership of that content, sources said. For instance, Maker takes a cut of all ad revenue generated on videos made by Markiplier — a top star in its network — but Maker doesn't own all of those videos. It can't sell them to other platforms in later windows or do anything but collect YouTube advertising checks.
"It's the epitome of the colossal failure of the MCN business," said one former Maker employee. "Every all-hands meeting was led off with the number of views we were doing — 10 billion views, 11 billion views, 12 billion views — that was the outward-facing success story. But the reason the views were growing was because the network kept growing and we were just adding more and more channels."
Like other YouTube networks, Maker would sign social media stars by offering them upfront guarantees — even if these stars were on revenue-starved platforms like Vine. "We were signing these top Viners to mid-six figure minimum guarantees," said another former Maker exec. "By the time I left, there were still tens of millions of dollars of minimum guarantee payments that we hadn't made."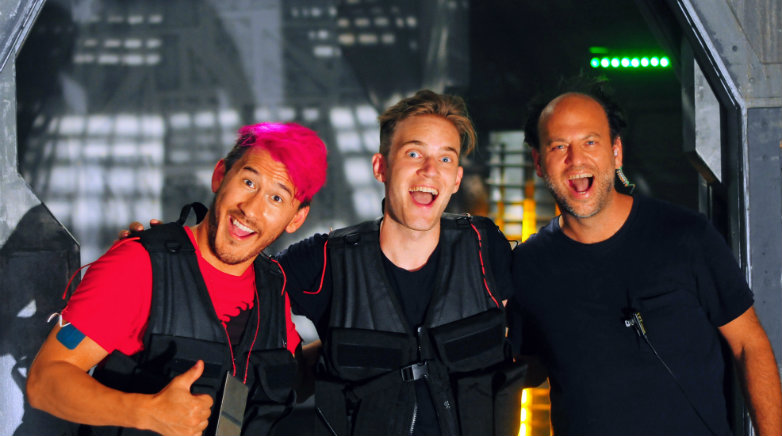 Investing in original content
For Maker to grow, it needed to do what other YouTube networks have also been investing in: original content, made and sold (and therefore monetized and re-monetized) by Maker. Fullscreen, for instance, now has a video streaming app that it makes original short- and longer-form series for. AwesomenessTV, another YouTube rival, has built a studio business that includes making shows and movies for digital platforms like Go90 and iTunes and then finding additional revenue in later windows.
To be sure, Maker has been active in this area, too. Last fall, when the company relaunched its gaming and comedy verticals, it announced more than a dozen original short-form series, which would first air on Maker's channel on Dish's Sling TV service before coming to YouTube and Facebook. The company has also been involved in higher-end projects like the reality show "Scare PewDiePie," which was airing on YouTube Red until the recent controversy surrounding the gaming star forced both YouTube and Maker to cut business ties.
Disney was also committed enough to Maker early on to spend a few million dollars building a new LA-based production facility, which opened last August. And Maker itself was actively developing show ideas — through a program called "Spark by Maker" — which would be made for TV and streaming platforms.
Trouble is, none of these efforts ever amounted to much.
Even when Maker was able to take advantage of Disney's deep bench of characters and other intellectual property, there were problems. According to one source, Maker produced a "Star Wars"-related show, consisting of about a dozen episodes that cost "hundreds of thousands" to make, but it won't ever see the light of day because Maker didn't go through the proper channels at Disney.
"They just took liberties with the 'Star Wars,'" said the source. "It's a lot of money just sitting on a shelf somewhere."
By 2016, Disney wasn't as keen on making the type of investment required to do original content at scale. (Maker's decision to have a small, advertiser-only NewFronts event last year, instead of a massive presentation and party, was cited by sources as evidence of Disney's declining interest.) Disney still sees value in Maker as a marketing and distribution engine for its existing assets, sources said, but the company isn't as interested in creating a digital studio business the way Maker rivals like AwesomenessTV have.
"Doing programming that shows you have real momentum in the marketplace — it's not an overnight business," said one former Maker exec. "It takes time for advertisers to see you have a cadence with programming that consumers are gravitating to."
A revolving door with no direction
Maker's struggles came at a time when Disney itself was going through some leadership and business changes. Jay Rasulo, Disney's CFO at the time of the Maker acquisition and the man responsible for making the deal happen in the first place, left in June 2015 after losing out on the COO gig to Thomas Staggs. Staggs later also left the company in April 2016. Around this time, Disney cash cow ESPN started losing TV subscribers. "The company overall wanted to lower its risk scenario," said a former Maker exec.
Maker itself saw plenty of leadership leave following the acquisition, including CEO Ynon Kreiz, chief content officer Erin McPherson and chief audience officer Chris Williams. This left many departments in need of leadership and direction — and many employees with "nothing to do," multiple sources said.
In this environment, aggressive growth targets — some departments were tasked with tripling or quadrupling revenue from 2015 to 2016, sources said — were impossible to meet.
Under pressure, there was also very little collaboration between departments. For instance, sources said it was common for Maker's content, programming and creator teams to all be developing their own shows. "Everyone was trying to do the right thing, which was to go build some IP," one source said. "But there was no coordination. No one said, 'we've got a great idea, let's get everyone on the same page.' Everyone had revenue goals to hit so it didn't make sense to help anyone else since you're competing for the same real estate."
An unclear future
At the end of 2016, Disney folded Maker into its Disney Consumer Products and Interactive Media division, which oversees the company's short-form video, digital platforms, social content and publishing businesses. This division is responsible for managing and growing Disney's content brands across platforms. This can include everything from original short-form shows made for Disney apps and social channels to comic books and even branded content utilizing popular Disney characters.
With plans to shrink Maker's creator business down, the company is focusing on influencer marketing and doing original content. Both are incredibly competitive businesses these days, which lead some former employees to predict that Maker will primarily function as a digital and social marketing arm for Disney going forward.
"Disney saw the MCN gold rush, went prospecting and said, 'we're going to buy the biggest, shiniest one. If this becomes something, it's worth having the biggest,'" said a former Maker exec. "I don't think they knew what they were buying. And quite honestly, I don't think there was much to buy."
https://digiday.com/?p=224301
This week's Future of TV Briefing looks at what an industry group's conditional certification of three measurement currency contenders signals about the TV ad business's measurement overhaul.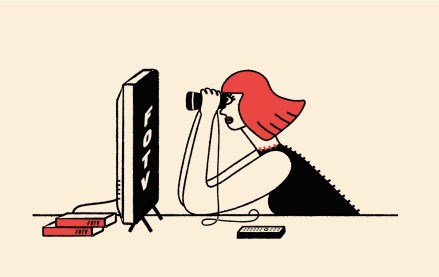 This week's Future of TV Briefing offers an updated list of the key terms that can cause confusion when talking about the TV, streaming and digital video industry.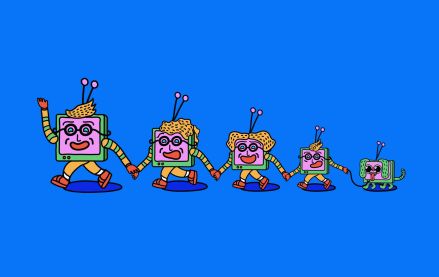 This week's Future of TV Briefing looks at what the Disney-Charter pay-TV distribution deal seems to indicate about the increasingly more-complementary-than-contentious relationship between traditional TV and streaming.