On PewDiePie and the inherent difficulties in policing YouTube
February 17, 2017 • 4 min read
• By
Digiday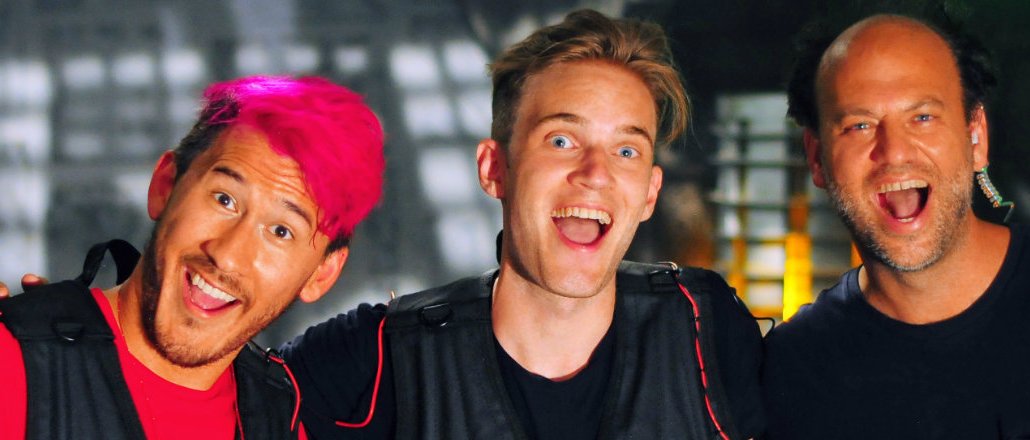 Advertisers might want more stringent ways to police YouTube content in light of the controversy surrounding YouTube's biggest star, PewDiePie, making anti-Semitic comments on several of his recent videos. Unfortunately, the problem is a lot bigger and more nuanced than PewDiePie (then again, most things are more nuanced than PewDiePie).
On January 11, PewDiePie (real name: Felix Kjellberg) posted a video that featured two other men holding up a sign that read, "Death to all Jews." It was one of nine incidents cited by The Wall Street Journal of Kjellberg including anti-Semitic or Nazi messages in his videos over the past few months. As a result of the WSJ investigation, Kjellberg was dropped by Disney-owned Maker Studios, which represented the star on advertising and entertainment deals, and YouTube, which removed him from its Google Preferred ad program and canceled the Kjellberg-starring YouTube Red show "Scare PewDiePie."
While Disney and YouTube are distancing themselves from Kjellberg, advertisers are worried they'll find themselves in the crosshairs of viewers angry at Kjellberg. With 53 million subscribers on YouTube, Kjellberg had one of the most sought-after YouTube channels. In light of the allegations, dozens of advertisers have contacted YouTube analytics firms looking for more stringent ways to assess the quality of different YouTube creators and channels.
"The client guy who is on the hook for his budget is now calling the senior agency guy and asking, 'If we're running ads on this guy's channel and he's billed as premium, where else are my ads running?' And of course they don't know," said an exec at a YouTube ad firm.
Advertisers want YouTube and other social platforms to improve their ability suss out creators and channels that are prone to inflammatory content, sources said.
It took YouTube a full month and a Wall Street Journal investigation before they took public action against Kjellberg — and ads are still running against his videos. That's an area where the platform needs to improve.
"Platforms aren't going to be able to prevent something like this from happening — all they can do is put stronger controls in place, especially when it's a 'preferred' partner," said Tom Buontempo, president of social media agency Attention. "There's an expectation from the advertiser that the platforms are going to have these controls in place."
How YouTube goes about improving in this area might take some time — it's simply too big.
"It's not just PewDiePie — if you're a YouTube advertiser and you're not contextually targeting, you're running against 350 million different videos from 3 million ad-supported channels," said Mike Henry, CEO of YouTube analytics firm OpenSlate. "That's great for reach, but some content isn't right for your brand and other content will perform much better for your brand."
The situation doesn't get that much easier inside Google Preferred, an ad program launched by YouTube in 2014 to give advertisers access to the top 5 percent of YouTube content. Google Preferred is supposedly a brand-safe environment, offering guaranteed audiences at a roughly 50 percent premium, sources said. And yet, 5 percent of 3 million ad-supported YouTube channels is still 150,000 channels.
What's more, Google Preferred includes top stars who make plenty of uncontroversial videos but will occasionally touch on edgier topics like sex. In this environment, what is an advertiser — and YouTube — to do? "Every advertiser has a different baseline on what brand safety means," said the exec at a YouTube ad firm.
To be fair, advertisers acknowledge the difficulties platforms like YouTube face in policing environments that have a seemingly infinite supply of video content. But there are areas where these companies can improve — such as audience targeting. One YouTube advertiser said a recent campaign targeting "fashionistas" had a "large percentage" of ads running against nursery rhyme videos.
Others argue for more data that can help them identify the likelihood that a channel or creator has the tendency to veer off-topic.
"If an influencer is associated with a specific type of content — beauty, home, family — it would be interesting to note, on my end, if that same influencer starts talking about politics," said Pedro Rodriguez, director of social strategy and influence for Horizon Media. "Apart from the manual work that we do, if there's anything on the back-end that can help us identify these things more quickly, that information could be very useful."
Advertisers were quick to stress that they don't see the PewDiePie scandal affecting influencer marketing or the money they spend on social platforms. Both have gone mainstream.
"If anything, it's going to be a yellow light, instead of a red light," said Greg Manago, co-president of Mindshare Content + Entertainment North America. "We should stop and think for a second: should we add in a morals clause? Should we try for more stringent contracts with these guys? It's something that's lacking in the influencer space in general."
https://digiday.com/?p=223493