Comcast puts its OTT play Watchable on life support
September 19, 2017 • 5 min read
•
•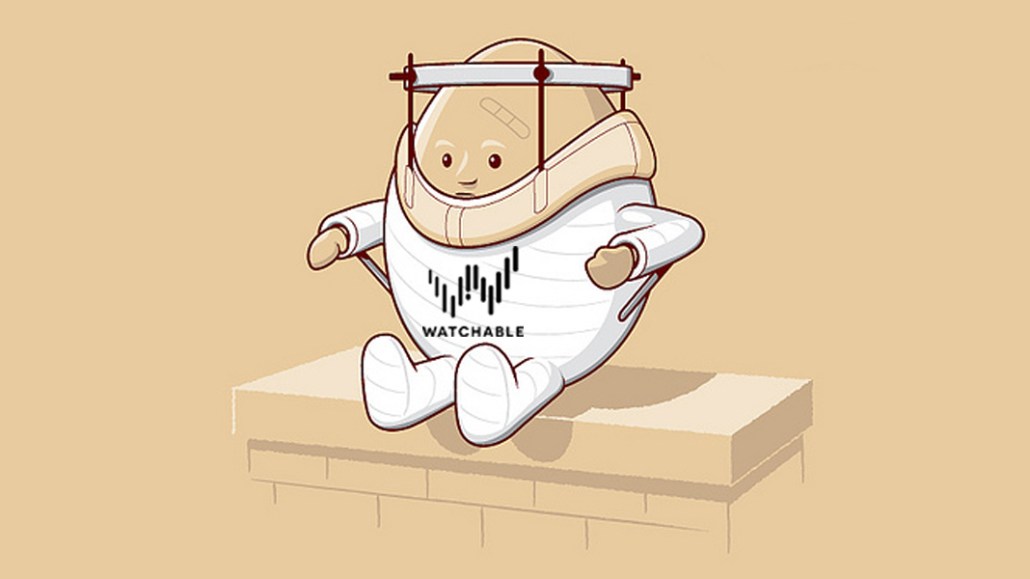 Two years ago, Comcast launched Watchable, a streaming video platform focused on delivering the best of web video. Watchable was Comcast's first foray into web video, an area the cable operator had a growing interest in as companies such as BuzzFeed, Refinery29, Vice and Maker Studios were getting a lot of attention. This included funding original shows made by some of these digital publishers and video stars.
Two years later, with small viewership and very little traction in the increasingly cluttered streaming landscape, Watchable is getting out of the original series business and might shut down its consumer streaming video platform altogether.
Watchable no longer plans to fund original content, according to three sources — including two companies that have sold original video series to Watchable and one company that had conversations with Watchable about producing a show for the platform. What's more, contracts for Watchable's original content team are set to expire at the end of next month, added one source. Comcast has not made a decision on whether the team will be let go or repositioned elsewhere within Comcast, said a source at the company. While it isn't as big and didn't spend as much money as Verizon's Go90, Comcast's original content team was responsible for nearly 30 exclusive short-form shows distributed on the platform over the past year.
"They are shutting down the originals part of Watchable," said a Watchable content partner. "It sounds like, for now, it will remain as an ad-supported platform for the distribution partnerships they already have."
Comcast confirmed that it's pulling back from the over-the-top streaming app and original content aspects of the Watchable business, but cautioned that it has not made any final decisions on whether to shut down the app entirely and discontinue the Watchable brand. Instead, Comcast is focusing on finding other ways to distribute short-form digital video on its X1 set-top box and other distribution portals it developed. It also wants to use the streaming technology propping up Watchable for other aspects of the company's business, which includes film and TV giants such as NBCUniversal and DreamWorks Animation.
"We are taking our learnings, among others, and shifting the strategy for Watchable to focus on integrating the content within our Xfinity TV platforms, notably X1 where we saw the greatest amount of engagement and organic discovery," said Jamie Gillingham, vp of strategic development at Comcast, in a statement. "Also, we created new technologies for managing and consuming content for Watchable that we are now using in other parts of the business."
Watchable's decision to pull back from original content was inevitable, according to content partners. Since launching as an ad-supported video portal, Watchable has struggled to grow a sizable-enough audience that would warrant continued content investments.
At launch, Watchable featured videos and series from 30 digital publishers, including BuzzFeed, Refinery29, Vice and several YouTube networks. Since all of this content was licensed on a non-exclusive basis, Watchable was essentially a hub for videos that people could already find elsewhere, especially on YouTube.
The trouble is, a hub for the best web videos has never worked outside of YouTube. Companies ranging from Samsung (with its Milk Video platform) to Condé Nast (with the original version of The Scene) have tried to build video portals for professionally produced, short-form videos, only to see no traction among web video viewers.
Go90, a similar streaming platform launched by Verizon, has struggled with the same issue. By now, Verizon has sunk a lot of money into building the app, including buying original and licensed content from some of the same publishers that Watchable has worked with. Spotify's initial foray into video, which included licensing videos from the same large group of publishers, hit a similar wall.
Why have all of these platforms and portals struggled? Simply put, people still prefer to watch videos on YouTube and perhaps, more recently, on Facebook.
One Watchable licensing content partner said it was seeing less than 5,000 video views per month this summer. Watchable's website and mobile app combined to reach only 297,000 unique visitors in July, according to comScore. (In the 12 months before July, Watchable.com never reached more than 416,000 unique visitors in a month, per comScore.) Comcast said these numbers are inaccurate and that Watchable is attracting at least 10 times more monthly unique viewers than reported by comScore.
Comcast's licensing deals with media partners were largely paid through revenue sharing from advertising Comcast sold on the platform.
"When we signed the deal, we saw it more or less as a test; it was purely rev-share, but we were due to have follow-up conversations about boosting our presence," said the licensing content partner. "But things haven't been going great for them, so those bigger things never happened. As a result, we started taking content off of the platform."
A little more than a year ago, Watchable moved into funding exclusive content. Its first slate of funded shows featured nine programs from publishers such as Refinery29, PopSugar and Cut.com. Refinery29, for instance, produced "Ballin' on a Budget," which starred rapper Awkwafina. PopSugar's "Knock Knock" followed fashion designer Rachel Antonoff as she visited celebrity homes.
While Watchable was willing to fund shows, it was not spending as much money on content as Go90. One Watchable original content partner said it was buying shows with budgets in the "five figures per episode" range.
This year, Watchable doubled the number of original shows it funded, according to a Comcast source, with some shows still scheduled to premiere by the end of this year.
But now that well has dried up. Comcast insists it's still interested in figuring out the right way to distribute web videos from top publishers across its ecosystem. It's a business area that, prior to Watchable, Comcast wasn't a part of.
Some original content partners are skeptical. "There won't be much left there," said a source.
https://digiday.com/?p=254475
This week's Future of TV Briefing looks at how this year's upfront and recent announcements from AMC Networks and Paramount indicate the progression of programmatic in the TV and streaming ad market.
This week's Future of TV Briefing looks at how major streaming service owners' subscription business fared in the third quarter of 2023.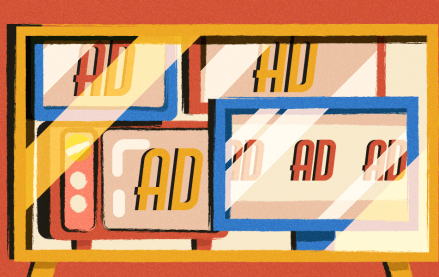 This week's Future of TV Briefing looks at what TV and streaming companies' latest quarterly earnings reports indicate about the state of the TV advertising market.