YouTube and Facebook leave video platform pretenders in the dust
October 6, 2016 • 8 min read
•
•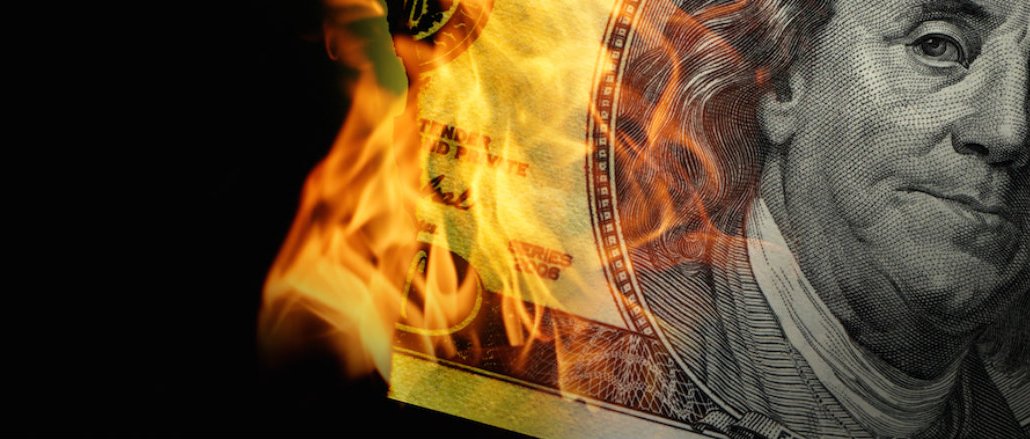 Somewhere between Facebook and Netflix exists an invisible pink unicorn: a streaming video platform that offers the best high-quality short-form web video content.
It's not a new idea. In the past five years, AOL, Yahoo, Condé Nast and Time Inc., among other major media companies and smaller video startups, have launched streaming platforms to bring viewers top-shelf web content. Even the newer entrants — Verizon's Go90, Comcast's Watchable, Vessel and Spotify's video channel — firmly believe that there is an insatiable appetite for high-quality videos and series from top publishers and personalities. All that's missing is a platform that can curate the best without forcing viewers to sift through an endless barrage of videos on platforms like YouTube and Facebook.
Trouble is, for all the stats that indicate people want to watch well-produced short-form shows online — not half-hour and hour-long shows for Netflix but not minute-long clips for Facebook, either — no one has effectively proven that people actually want one platform that curates it all for them. Part of the problem: Viewers are already trained to go to social media to watch this content, which means social platforms maintain the advantage.
Chasing the unicorn
Go90, Watchable, Spotify and others are chasing the same slice of pie. People are watching a lot more video online, and these companies want to own the platform that offers the best content in one place. This was the thinking behind Vessel, the hyped video platform startup from former Hulu chief Jason Kilar. Only Vessel has floundered. It's also the thinking behind Go90, Verizon's ambitious mobile video play that's splashing around big money to video creators and publishers.
"Go90 is taking the position on the ad-supported side that combines, originals, non-exclusive and live content for the sports lover, for the drama lover, for the comedy lover — and combines it all into one service," said Chip Canter, gm of digital entertainment and Go90 for Verizon. "We think there's an audience for the next evolution of a video service that's ad supported that combines these things."
While not trying to "be something for everybody," Comcast's Watchable takes a similar position, said Craig Parks, Comcast's vp of programming for Watchable. "Everyone of course uses YouTube as a utility, but it's an awful lean-back experience," he said. "Then there's Facebook and other social media, where you find things shared by friends, but it's all relatively passive. That's not necessarily a great way to find content. Watchable can be a place to discover that content in a time where some context around these up-and-coming brands would be helpful."
A willingness to pay
In its first year, Verizon was shelling out $2 million to $15 million to content partners for Go90. The size of the deals depended on the amount of content, whether any original series were involved and if the content agreed to market Go90 and the shows. Spotify, meanwhile, is offering $20,000 to $200,000 per episode for original series. ("Drawn & Recorded," an animated series Spotify acquired from digital studio Gunpowder & Sky, was pitched to multiple buyers at a $50,000-per-episode budget, a source said.)
The overall market for original web series is healthy. New Form, a digital studio formed by Discovery Communications and Hollywood producers Ron Howard and Brian Grazer, is one of the most prolific producers of digital series. Since 2014, it has sold shows to Go09, YouTube Red, Vimeo, Refinery29, CW Seed and other digital platforms and publishers.
"When we started the company in 2015, we identified five potential buyers," said JC Cangilla, svp of business development at New Form. "Today, I have a list of 78 people who we can call on a weekly basis who are digital buyers for original shows for digital platforms."
Higher the risk, higher the reward
The willingness to spend stems from the truism that good content can't be made cheaply.
Historically, the web video business has had trouble in this area. Plenty of publishers — especially those that are new to video but still want to do original shows — have been known to come in with budgets as low as $7,000 per episode, one veteran TV and digital producer said. "That's $70,000 for 10 episodes — to make any sort of margin off of that? No [production] company can do that," he said.
Perhaps these digital publishers are influenced by the relatively cheaper costs in producing videos for Facebook. Take, for instance, LittleThings, which said its most highly produced videos for Facebook can cost around $5,000 to $10,000 per video. Most Facebook videos, however, are far cheaper to produce because publishers have built in-house teams and studios to quickly churn out short-form clips on a daily basis.
"The stuff that's easier to produce is the stuff that's done in-house, because we have gotten that down to a science," said Maia McCann, editor-in-chief at LittleThings. "It gets more expensive when we go to a desirable location, or are using actors and need things like set-dressing, hair and makeup."
On TV, by comparison, a half-hour unscripted series averages $150,000 per episode; a half-hour of a scripted show costs around $500,000, estimates one TV producer. (These are rough averages of most TV programming as these days some high-profile stuff on HBO and even Netflix can cost as much as $100 million or more for a full season.)
"TV understands risks because a lot of shows don't work. But the ones that do make you a lot of money," said the veteran producer. "I haven't seen that type of fortitude in most of the digital companies."
The fact that Verizon, Comcast and Spotify are willing to pay good dollar (for web video) bodes well.
A bubble that's constantly inflating and deflating
But money can't do it alone — just ask AOL or Yahoo. The two companies also spent millions of dollars on premium, original, short-form TV shows only to give up after a few years.
For the first three years of the Digital Content NewFronts, AOL and Yahoo presented dozens of original, short-form shows featuring top Hollywood talent.
These companies spent serious coin for web series, too. The average budget for AOL's originals during this time was under $1 million per show, said a former AOL executive. In 2013, Yahoo spent close to $900,000 for "Tiny Commando," a short-form comedy starring Ed Helms, Gillian Jacobs and Zachary Levi, multiple sources said.
"Burning Love," a "Bachelor" spoof on Yahoo that reached 11 million viewers in its first season, was the only show from Yahoo's 2012 NewFronts slate to make its money back from advertising, sources said. Of the 50 or shows AOL made during its first three NewFronts, roughly 20 percent made their money back, said the former AOL exec. "We probably broke even on the slate overall," the exec said.
The problem with these efforts, according to multiple sources, is that these publishers were producing shows only to chase ad dollars. "AOL wanted premium video to get brand dollars, same with Yahoo," said the former AOL exec. "Part of the issue is that ad demand for premium video and the consumers' appetite for video are not necessarily related."
Asked whether AOL's investment in premium short-form original content was worth it, the exec responded: "Not at all. Nope. No way."
Verizon and Comcast have said Go90 and Watchable are long-term investments in building digital video businesses — they're not just chasing ad dollars. But if those platforms continue to struggle with attracting viewers, it'll be hard to justify spending significant dollars on content.
Audience remains the problem — and solution
Just because you make something doesn't mean people will watch. A strong distribution footprint is necessary.
Verizon, Comcast and Spotify will argue that they have that in mind as they continue to invest in their streaming businesses. After all, Verizon now has AOL and Yahoo, which can help promote and distribute Go90 content. Comcast has its X1 cable box and more than 22 million TV customers. Spotify has 100 million users and 30 million paying subscribers. All three are also working with digital publishers and creators who have fans they can promote new projects to.
And yet, none of that indicates that those customers actually want to a new streaming platform for web content. In other words: Go90, Watchable and company have the same steep mountain to climb that AOL, Yahoo and others once did.
This means YouTube, which has also been investing in original content, has the advantage. YouTube is spending upwards of $1 million per original series or film for YouTube Red, sources said.
Facebook, if it chooses to fund more original content, is also sitting pretty.
Snapchat has some potential here, too. The messaging app has been courting Hollywood to make original content for Discover. It has 150 million daily users and it's willing to pay to get them to watch shows — as much as $500,000, if not more, for shows, sources said.
"There is so much fragmentation, you need an installed base that's on the app all day long," said a publishing exec working with both platforms. "Snapchat and YouTube have an installed base, so there's built-in distribution, and an audience that's conditioned to click and watch video."
https://digiday.com/?p=202254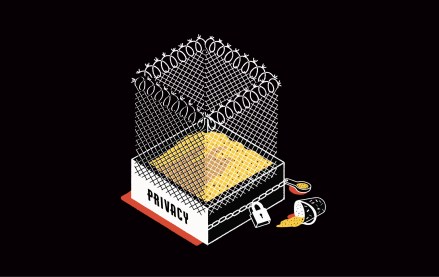 December 4, 2023 • 4 min read
FLEDGE stands for 'First Locally-Executed Decision over Groups Experiment' and makes ad auction decisions in the browser, rather than at ad server level.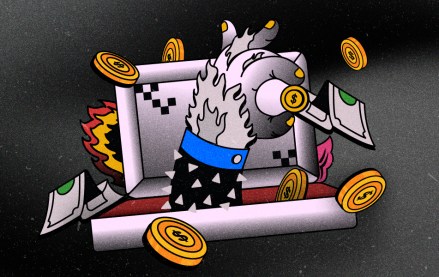 December 4, 2023 • 7 min read
A look at the genesis of ad tech, from the first online display ad in 1994 to the dotcom crash.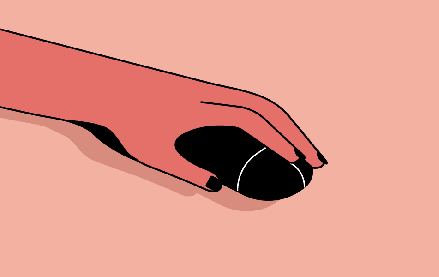 December 1, 2023 • 3 min read
People claim that the role of chief diversity officer is vanishing. However, AI is booming, and the CDO can help ensure responsible AI.