Two and a half years ago, employees working on video production for CollegeHumor had to make a choice.
The pioneering digital publisher's parent company, IAC, wanted CollegeHumor to launch a subscription video service that offered exclusive video content separate from the long-form shows that Big Breakfast was making for cable networks like "Adam Ruins Everything." This would split the the production team into two groups. One would continue to focus on shows licensed to third parties, and the other would work on programming for the subscription service.
According to two sources familiar with the matter, although employees were asked which group they would prefer to work for, it was clear which venture IAC was betting on: By the beginning of 2018, just six people were working on shows for third parties, while more than 60 people were making content for the subscription service, eventually christened Dropout.
Today Dropout is pretty much all that's left of CollegeHumor, following layoffs of most of its staff and a sale of the unit to the publisher's chief creative officer, Sam Reich. (IAC is retaining a minority stake.) How CollegeHumor got there is a story of a publisher that seemingly got it all right but still ran into trouble.
Even though CollegeHumor was only intermittently profitable throughout its history 20-year history, according to four sources familiar with its finances, it was consistently innovative and forward-thinking. It started to sell merchandise in 2004; in 2006 it began developing original video content, and by 2009 it was licensing original long-form programming to streaming platforms and television networks. CollegeHumor embraced revenue diversification almost a decade before most media companies were even considering it.
But despite all that, sources tell Digiday that CollegeHumor's bet on platform video cost the company its financial health. After Facebook video failed to deliver the revenue the media industry had hoped for, and its years of frustration with YouTube ad rates, CollegeHumor had to make a move to address its high operating expenses. The margins on its branded content business, long one of the biggest sources of revenue for the company, had been slimmed by increasing competition, three sources familiar with the matter said. So CollegeHumor tried to bring in subscription revenue through Dropout.
Over the course of about 15 months, Dropout attracted close nearly 100,000 subscribers who paid a minimum of $3.99 a month, according to three sources familiar with the matter. But that revenue, combined with a branded content operation that at times was CollegeHumor's largest revenue source, plus advertising from YouTube and Facebook, was not enough to cover the high operating expenses designed to get Dropout off the ground. Thus, CollegeHumor was unprofitable at the time of this month's sale; a source at one company that had considered buying CollegeHumor told Digiday that the operating expenses were "insane," though he declined to disclose hard figures.
A platform-first focus
CollegeHumor was also far ahead when it came to developing its video strategy. By 2015 when Facebook had begun touting its supposedly massive video viewing figures to media companies, CollegeHumor had already made a movie, licensed television shows, created 3D video content with Nintendo, and even sold a 30-minute on-demand special to fans of "Jake & Amir," said Paul Greenberg, who served as CollegeHumor's CEO for three years.
At the time, most of CollegeHumor's video views took place on its website, though the publisher had a strong presence on YouTube, too. CollegeHumor's YouTube channel was at one time YouTube's seventh largest by number of subscribers; today it has more than 13 million YouTube subscribers. But CollegeHumor could not resist the temptation to put its video content on Facebook.
"I specifically remember the fateful day someone said 'You have to see the numbers native videos get on Facebook. They're INSANE,'" Adam Conover wrote on Twitter last fall. "Too good to pass up! So we started posting videos natively to Facebook instead," added Conover, a former CollegeHumor staffer who created the TV show "Adam Ruins Everything."
While CollegeHumor never stopped producing video for other channels, it gave Facebook a lot of its attention. By 2017, when Facebook had begun widely deploying mid-roll advertising, CollegeHumor was drawing upward of 200 million Facebook video views a month, about twice the number of views then received by CollegeHumor videos on YouTube, according to Tubular Labs data. By the end of 2019, when news reports revealed that IAC was trying to sell CollegeHumor, its average number of monthly video views on Facebook had slid to about one-third of the 2017 tally.
Yet the mid-roll advertising displayed on CollegeHumor's videos that appeared on Facebook did not deliver as much revenue as CollegeHumor executives had anticipated. By mid- to late 2017, managers at the company shifted their plans to instead focus on a subscription video product, which they hoped would help CollegeHumor better monetize its audience.
Some employees then thought it was an inauspicious time to launch a subscription video service: In 2017 Verizon shut down Go90, its mobile-first video subscription product, and NBCUniversal shuttered Seeso, a comedy-centric subscription service. Yet CollegeHumor staffers rallied around the idea of a subscription streaming service; a survey of 6,000 longtime CollegeHumor fans indicated that a majority would be willing to pay directly for video content.
In its first year, Dropout amassed more than 50,000 subscribers, with about half of them estimated to have signed up without responding to any paid marketing from CollegeHumor, according to Reich's LinkedIn profile; Reich did not respond to requests for comment on this story. Dropout was also among the first digital video providers to let subscribers sign up for its service directly on Facebook and YouTube.
But the cost of producing the content was high, and Reich has admitted publicly that he may need to reinvent the way that CollegeHumor, Dropout and its sub-brands, including Dorkly and Drawfee, operate. "I hope to be able to save Dropout, CollegeHumor, Drawfee, Dorkly, and many of our shows," Reich wrote on Twitter last week. "Some will need to take on bold new creative directions in order to survive."
https://digiday.com/?p=356392
This week's Future of TV Briefing looks at what an industry group's conditional certification of three measurement currency contenders signals about the TV ad business's measurement overhaul.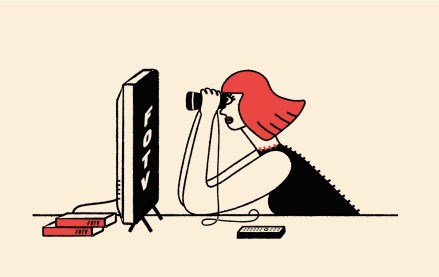 This week's Future of TV Briefing offers an updated list of the key terms that can cause confusion when talking about the TV, streaming and digital video industry.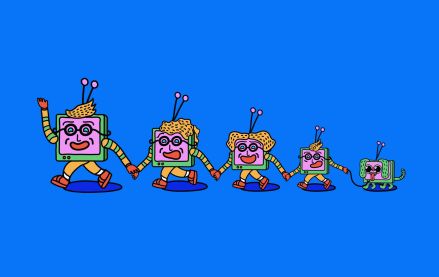 This week's Future of TV Briefing looks at what the Disney-Charter pay-TV distribution deal seems to indicate about the increasingly more-complementary-than-contentious relationship between traditional TV and streaming.