CNN's Courageous Studio wins three Digiday Video Awards; The Washington Post named Video Team of the Year
January 30, 2018 • 4 min read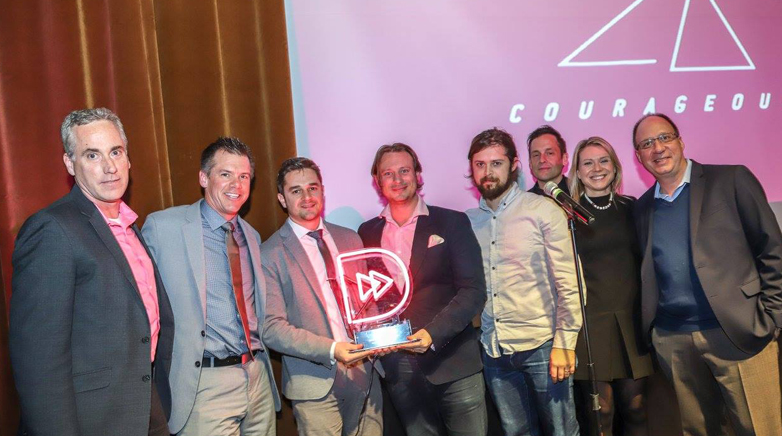 CNN's Courageous Studio is only 2 years old, but it's already a force to be reckoned with. The branded content arm of CNN swept the Digiday Video Awards Tuesday with three wins: Best Multiplatform Video Campaign, Best Brand Video Destination or Channel and Best Video Publisher Partner for Brands.
"We try to live up to the name, we try to be courageous, we try to be bold and we try to be relevant, and to have that recognized is really great," said Otto Bell, chief creative officer of CNN's Courageous Studio.
The Washington Post took home the award for Video Team of the Year, which was decided by public vote. In June 2017, Phoebe Connelly, deputy director of video for the Post, explained to Digiday why the team is trained to maximize staffers' skills rather than have a narrow focus: "It's bananas as an industry if we expect and teach our talent to think, edit and report for a single platform. We have to set the expectation that the platform you're using is going to change based on assignments, months or the audience you're targeting for the story."
The Digiday Video Awards recognize the most outstanding and inspired work in branded digital video, video marketing and video advertising by brands, agencies and technology companies.
See the full list of winners and learn more about them below.
Video Team of the Year
The Washington Post
Best Video Ad Tech Innovation
Immersion, Universal Pictures Mexico and Teads – "Jason Bourne" trailer
When Universal Pictures Mexico was promoting the fifth "Jason Bourne" movie, it turned to haptic technology company Immersion. Using haptic technology for Android, Universal created a bumpy, memorable ride for the movie trailer when viewed on mobile. Read the case study here.
Best Advertiser in Video
Truth Initiative, Assembly and 72andSunny – Truth #StopProfiling
Teen smoking rates are at their lowest ever, but anti-tobacco organization Truth is still trying to stop teenagers from smoking before they even start. In this campaign, Truth took a social justice angle, highlighting how low-income neighborhoods have more tobacco retailers near schools, and black neighborhoods feature more tobacco ads. Watch the teaser below.

Best Live Moment
Team One – Lexus RC Real-Time Build
Team One, Lexus' agency of record, gave auto obsessives the chance to direct the building of the Lexus RC, a luxury sedan. People voted on the car's modifications on Facebook; then, Lexus built the car in a 10-hour broadcast on Facebook Live. Watch the build below.

Best Video Ad
Man Crates Creative Team – "Adventures in Customer Service"
Gift company Man Crates delivers unique gifts to men. To warm customers up for the holiday season, Man Crates created a video series focused on the customer service inherent in the Man Crates experience. Watch the video below.

Best Brand Video – Single
Brunner and 84 Lumber – "The Entire Journey"
Pittsburgh-based creative communications agency Brunner shows it's possible to make a branded video without focusing on the brand. Chronicling a mother and daughter's journey to the U.S. from Mexico, the video highlights our shared humanity. Watch below.

Best Brand Video – Series
Lyft – "Undercover Lyft"
Lyft's "Undercover Lyft" series uses the tried-and-true formula of pranking strangers. Celebrities and star athletes such as Demi Lovato and Odell Beckham Jr. pose as Lyft drivers, picking up? and driving unsuspecting passengers before revealing their true identities. See Beckham's big reveal below.

Best Video Distribution Platform
Brightcove
Brightcove's cloud-based video solutions software allows publishers and brands like Gannett and Dunkin' Donuts deliver and monetize high-quality video across multiple devices.
Best Multiplatform Video Campaign
CNN Courageous Studio and Volvo – "Racing The Sun"
Courageous Studio made sure that Volvo owned the solar eclipse on Aug. 21, 2017 by racing four Volvo XC60s across the country, following the event as it happened. Four eclipse enthusiasts went along for the ride, sharing their experiences and perspectives on the science and meaning of the moment.

Best Social Video Campaign
Likeable Media and Century 21 Real Estate – "Adulting 101"
Real estate broker company Century 21 knew it had a fusty brand image among millennials. To counter it, it created a series of how-to videos showing millennials how to accomplish certain milestones, such as negotiating for a raise, managing finances and what to look for when buying a home. See its video on how to efficiently pack for a trip below.

Best Brand Video Destination or Channel
CNN Courageous Studio and Volvo – "Racing The Sun"

Best Video Publisher Partner for Brands
CNN Courageous Studio
Launched in June 2015, Courageous Studio is rooted in CNN's news practice. Its nonfiction, documentary approach has helped attract brand clients like Samsung, Modelo, Intel and eBay.

Best Video Advertising Agency Or Partner
Epic Signal
The social media agency is a small operation, but it has pulled in big business since opening almost four years ago. Its focus on social video and influencer partnerships has earned it business from PepsiCo, YouTube, Amazon, MillerCoors and Starbucks.

https://digiday.com/?p=273579
This week's Future of TV Briefing looks at what an industry group's conditional certification of three measurement currency contenders signals about the TV ad business's measurement overhaul.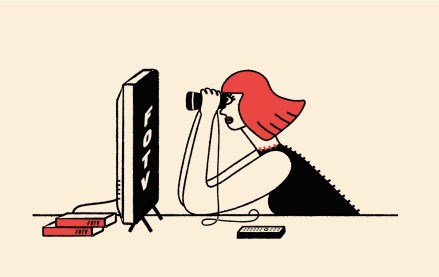 This week's Future of TV Briefing offers an updated list of the key terms that can cause confusion when talking about the TV, streaming and digital video industry.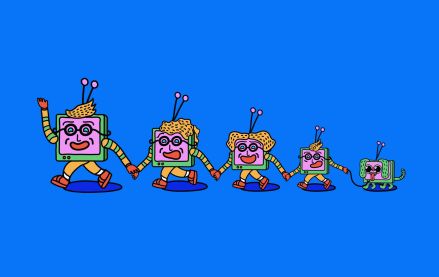 This week's Future of TV Briefing looks at what the Disney-Charter pay-TV distribution deal seems to indicate about the increasingly more-complementary-than-contentious relationship between traditional TV and streaming.