'Burden of proof': Inside Facebook's bid to compete for advertisers' upfront budgets
June 19, 2019 • 9 min read
In its inaugural bid to secure video ad spend commitments from TV and digital video advertisers, Facebook has already won some ad dollars away from traditional TV. But mostly it is learning lessons in what it will need to do to win more ad dollars in the annual upfront marketplace next year, according to agency execs.
"Our advertisers are looking at this as more of a test-and-learn thing. They don't want to go all-in in the first year, and what if it doesn't work? But they are definitely dipping their toes in the upfront and then we'll see what happens," said one agency exec.
Since the start of 2019, Facebook has been pitching advertisers and agencies in search of upfront deals for its Facebook Watch video service. Facebook's upfront program, called Showcase, includes its In-Stream Reserve bundles of inventory from Watch's top video channels, including content category-specific options, as well as opportunities to sponsor individual Watch shows.
Facebook's inaugural foray into the upfront market has served as an opportunity for the company to familiarize advertisers and agencies with its video platform and solicit their feedback on its video ad products. That would appear to establish a baseline from which Facebook could stake a bigger claim as the TV and digital video markets continue to converge. "With respect to the upfront, I think it's more about trial. That is in line with we all see next year to be a bigger year," said Erik Geisler, head of U.S. agency sales at Facebook.
However, for Facebook to have a big year among advertisers, Facebook first needs to prove that Watch is a big hit among audiences. Facebook said in June that 140 million people spend at least one minute a day tuning into Watch videos and those daily Watch viewers, on average, spend 26 minutes a day viewing those videos. Numbers like that should help, especially if Facebook can tie them specifically to the episodic series that it is trying to get advertisers to commit upfront budgets to sponsor.
"Can we see the actual users' desire to engage with this content? When that happens, there will be a shift to thinking of that type of inventory from a commitment standpoint," said a second agency exec.
In the interim, Facebook will need to grapple with ad buyers' perceptions of its video platform. Facebook's programming strategy for Watch has been something of a moving target since the platform's inception when it centered on short-form programming. Given the history of not only Watch but video on Facebook in general, agency execs largely continue to perceive videos on Facebook to be short clips that attempt to catch people's attentions as they scroll through feeds on their phones, not episodic shows that audiences sit back to stream on their connected TVs. "It's not what we would consider in that premium, long-form genre or realm," said a third agency exec of Watch.
Stealing TV dollars
While the comparison to traditional TV has burdened Facebook's upfront pitch in some respects, it has been a boon in others. Linear TV's viewership decline has increased ad prices and created an urgency among ad buyers to find opportunities online that provide them with scale as well as more competition to leverage in negotiations. That craving for competition has helped Facebook to secure some upfront commitments from advertisers, including advertisers that the first agency exec described as "heavy" TV advertisers.  "It's not social video money that would have gone to Facebook anyway. It's incremental money coming from linear TV," said that exec.
It also helps that Facebook's upfront packages are significantly cheaper than the commitments that TV networks are seeking, according to the agency execs. While the execs declined to say how much money Facebook is looking for advertisers to commit because it varies by client, they described it as significantly lower than TV. "It's a decimal point if you compare it to the commitment with a linear network," said the first agency exec.
Sizing up against other digital platforms
Facebook faces a somewhat less favorable comparison when it's pitted against other video platforms, particularly Hulu and YouTube, that have competed in the upfront market for years and offer similar packages to what Facebook is pitching with Showcase.
Individual show sponsorships are part of seemingly every TV network's, digital platform's and individual publisher's upfront pitch, which makes it harder for Facebook's programming to stand out in ad buyers' minds, especially if it's yet to break out among audiences. Additionally, Facebook's In-Stream Reserve packages resemble YouTube's Google Preferred program, and the prices between the two programs are comparable, according to agency execs.
"If you look at comparing something like Showcase to [Google Preferred], we have a lot more insights and exposure there. There's just this burden of proof that exists on Facebook's end," said the second agency exec.
Show sponsorships vs. In-Stream Reserve
Despite that overall burden of proof, Facebook has been able to give ad buyers some evidence of what they can expect in return for their upfront commitments. The company has been selling in-stream video ads since 2017, and since at least the start of 2018, it had been out pitching its In-Stream Reserve program, which it officially debuted in September 2018 and has since added to the Showcase program. "We have seen positive outcomes from testing in stream (reserve and auction), specifically with proving the incremental reach of Video on Facebook," said Jess Richards, evp and managing director fo social at Havas Media, in an email.
Given that, it may be unsurprising that Facebook has received more interest in its In-Stream Reserve bundles of Watch inventory than individual show sponsorships, according to agency execs.
Facebook has made a point of highlighting show sponsorships in its meetings with agencies, even bringing in a red table as a prop to promote Jada Pinkett Smith's Watch talk show "Red Table Talk." However, ad buyers are wary of committing money upfront to sponsor Watch shows, especially ones that have yet to premiere.
But buyers are also wary of existing series because they feel that they do not have enough historical evidence — "proof of performance," as the second agency exec put it — to judge whether such a bet would pay off for a brand. In particular, ad buyers are looking for information, such as how quickly a show accumulates viewers for new episodes, or how capable it is of retaining those viewers for not only an episode but an entire season, that can serve as a baseline.
While Facebook has run ads on TV to promote some of the Watch shows it is pitching for sponsorships, including "Red Table Talk," "Stephen vs. The Game" and "The Real World: Atlanta," none have become the kind of breakout hit that would make advertisers feel like sponsoring Facebook's programming is a must-buy. "The sponsorship aspect would be very attractive for advertisers to own a share of voice. But where's that buzz to really drive advertiser interest?" said the second agency exec.
Compounding matters, Facebook has yet to fully iron out what show sponsorships will entail. Geisler confirmed that Facebook is positioning show sponsorships as a beta test and plans to test show sponsorships heading into 2020. "They're saying show sponsorships are in beta testing, which basically means they are going to come to us and ask us what we want, assuming each advertiser wants a different thing," said the first agency exec.
Sizing up against TV
Facebook's bid for advertisers' upfront budgets has been beset by a tricky predicament. In some respects, the company's pitch is considered not enough like TV, while in others, it is too much like TV, according to agency execs.
TV ad buyers are looking to strike deals with digital platforms that have audiences tuning into their programming on TV, which is why Hulu and YouTube make such a point of talking up their connected TV watch time. While Facebook has a Watch app on several connected TV platforms, including Apple TV and Amazon's Fire TV, the perception among agency execs is that people are watching Watch videos on their phones and computers, with some agency execs unaware that Facebook had any connected TV apps for Watch.
Additionally, Facebook is still firming up how it will handle situations where it's unable to deliver the guaranteed number of impressions to an advertiser's target audience, an established TV practice called "make-goods."
"It's still being discussed, but Facebook seems to be willing to make reasonable allowances," said the second agency exec, who said the specifics of those allowances get buried in the contractual details. According to Geisler, Facebook has been able to deliver on advertisers' impression goals in full "for every single campaign. We plan on that."
On the other hand, Facebook's targeting options for In-Stream Reserve are limited to viewers' age and gender, though Geisler said Facebook is looking into enabling more granular audience targeting for In-Stream Reserve campaigns. Until then, the program's demographic-based targeting contrasts with the more granular targeting that Facebook is known for. In fairness to Facebook, the first agency exec acknowledged that ad buyers have pushed companies like Facebook to embrace more TV-like buying options in order to make for an easier comparison to TV and an easier bridge between TV and digital.
That may seem unfair, but that is the nature of the marketplace of which Facebook wants to be a part. Hulu and YouTube had to adopt TV-like buying options to assert themselves as viable competition to the TV networks. More recently the TV networks have had to adopt more granular targeting options for their digital inventory to remain viable in competition with the digital platforms. Now Facebook must learn how to adapt its upfront pitch to contend with its competition on both sides as the TV and digital video markets continue to converge.
"It's a missed opportunity here, but we are also to blame," said this exec.
Subscribe to the Digiday Video Briefing: A weekly email with news, quotes and stats around the modernization of video, TV and entertainment.
https://digiday.com/?p=337986
This week's Future of TV Briefing looks at what an industry group's conditional certification of three measurement currency contenders signals about the TV ad business's measurement overhaul.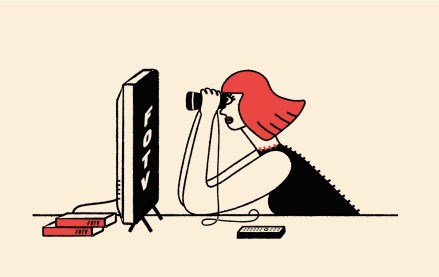 This week's Future of TV Briefing offers an updated list of the key terms that can cause confusion when talking about the TV, streaming and digital video industry.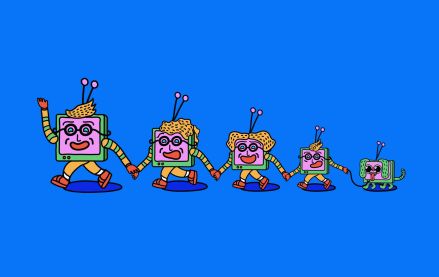 This week's Future of TV Briefing looks at what the Disney-Charter pay-TV distribution deal seems to indicate about the increasingly more-complementary-than-contentious relationship between traditional TV and streaming.