'Mindful the body doesn't reject the organ': Broadcasters need to look outside of media for SVOD skills
December 11, 2018 • 3 min read
U.K. broadcasters are realizing the value of going direct-to-consumer and staffing up in new roles like managing subscriber churn.
According to sources at several headhunting companies, commercial broadcasters ITV and Channel 4 are currently recruiting for roles that incorporate customer acquisition and retention. One headhunter source said the firm had conducted five job searches in this area this year across these three broadcasters, up from zero searches last year, to staff up their subscription video-on-demand activities.
"Figuring out how to make SVOD work is a key topic of conversation," said Adam Hillier, practice lead, marketing and digital at consultancy Wickland Westcott.
Making it work requires a blend of skills in e-commerce, marketing and behavioral economics, plus prior experience in subscription businesses, according to ITV's job posts for two SVOD product managers. ITV is understood to be looking to plug skills gaps in managing churn. Channel 4 has been contacted too, and we'll update the story with its response.
Details for ITV's SVOD service are currently slim, but the commercial broadcaster has stationed Reemah Sakaan, former svp for creative and editorial at streaming service BritBox U.S. and Canada, as group launch director for its SVOD. ITV job posts note that candidates should have a deep understanding of "the I.P.-driven TV industry and trends."
But there's a limit to the number of execs with subscription experience in the TV business; broadcasters are expanding their horizons outside the media sector to where subscription models are key to the product, like mobile phone companies and energy firms of football clubs where organizations have built subscription models from loyal fan bases.
"People who work for broadcasters really epitomize the brand," said Kathleen Saxton, founder of executive headhunting firm The Lighthouse Company. "They're media-centric in their knowledge and their network. Those who have gone deep on acquisition and retention need to fit in the media company character-wise and culturally. We have to be mindful the body doesn't reject the organ."
According to Hillier, a lot of the skills shortages are marketing-centric as the broadcaster's need to shop their channel rather than market individual show brands. "With SVOD, companies need to build a brand," he said. "They need to build a brand proposition with clear benefits and reasons to buy it. This discipline hasn't existed in broadcasters and is actually more of a consumer packaged goods discipline."
"There's definitely a change of gear in this space, broadcasters are starting to see them not as viewers but more as consumers," said Saxton. The BBC, while funded by the license-fee payer, announced its first chief customer officer role in March 2018.  In the U.S., too, media companies like Discovery, Disney and CBS have to think in a more customer-centric way as they build out streaming services. To be effective, this also requires collaboration in huge companies and multidisciplinary teams.
According to ITV's financial report, direct-to-consumer revenue was £41 million ($52.1 million) in the first half of 2018, up from £29 million ($36.9 million) in 2017. This includes merchandise as well as things like set tours to popular shows. A large chunk of this was from selling 75,000 personalized "Love Island" water bottles, replicas that the contestants carried, at £15 ($19) each. The broadcaster also released a host of "Love Island" merchandise like personalized phone covers and make-up bags.
For news publishers, a similar shift has taken place where the readers become the customer, driving up the importance in customer service and customer life cycle. Broadcasters on this journey need to build up the tech tools to expand the reach to find new customers and trigger when they could lapse, traditionally ITV and others haven't been as quick to embrace tech, but this is changing.
Broadcasters won't be starting from scratch to grow their subscription services. ITV Hub, its video-on-demand platform, already has over 27 million registered users and is expected to grow this to 30 million by 2021. But it's a decent sized pool to target would-be subscribers and turn them into paying ones. Equally, All4, Channel 4's video-on-demand service, has 18 million registered users.
https://digiday.com/?p=314691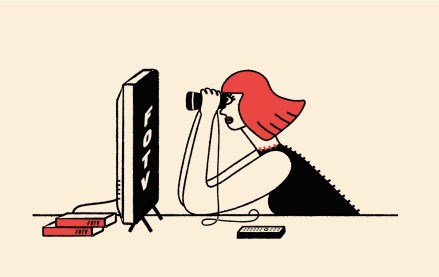 This week's Future of TV Briefing offers an updated list of the key terms that can cause confusion when talking about the TV, streaming and digital video industry.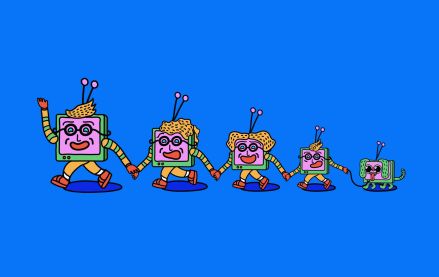 This week's Future of TV Briefing looks at what the Disney-Charter pay-TV distribution deal seems to indicate about the increasingly more-complementary-than-contentious relationship between traditional TV and streaming.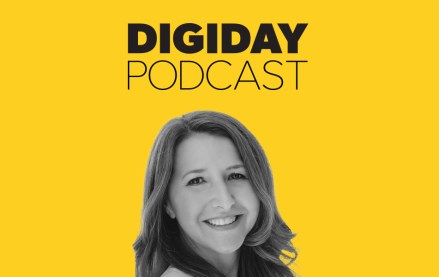 September 12, 2023 • 3 min read
Traditional TV now accounts for less than 50% of Georgia-Pacific's spending, but its share still exceeds streaming's.