The pivot to paid heralds the rise of the chief customer officer at publishers
November 21, 2017 • 4 min read
News publishers are going above and beyond to offer more than traditional news products, turning readers into multichannel customers in the process. It's now a competitive advantage for publishers to ensure their customer experience is top notch across everything, whether it's buying a newspaper in a shop, consuming content online or in a mobile app, viewing well-targeted ads, making e-commerce purchases or speaking with their call centers. That's why the role of chief customer officer is becoming increasingly common at publishers.
The role varies depending on the publisher, but all are responsible for understanding the customer's experience and ensuring this perspective filters through the organization. CCOs have fingers in many pies, from sales to product to marketing. Often, the role includes driving partnerships with platforms like Facebook and Google.
The Guardian appointed Anna Bateson as its first chief customer officer in the summer, keeping with its focus on driving consumer revenue. Dennis Publishing appointed Abi Spooner to the role in April. Robert Bridge rejoined The Telegraph in February 2016 to help steer the publisher toward a premium rather than metered paywall. News UK was one of the first movers, with Chris Duncan assuming the CCO post in 2014, though his role has since morphed into managing director of The Times of London and The Sunday Times.
"[The role is about] understanding which areas are growing and which are challenged, and why that might be from a customer perspective," said Duncan, adding that part of the reason the Times ditched covering breaking news, aside from the pressure on the newsroom, was because readers didn't see the value in it. "You have tentacles all over different parts of the business."
The number of CCOs across all U.K. businesses has risen from 14 in 2014 to 90 in 2017, and half of these roles (46 percent) have been created in the last 12 months, according to "The UK Chief Customer Officer Report" from Talecco, a consultancy that helps organizations become more customer focused. In the U.S., the title of CCO within publishers hasn't seen the same growth in the last 18 months. That doesn't mean the role doesn't exist there, but those responsibilities may be incorporated into other roles like the chief revenue officer, according to industry experts.
Moving from a product-led business to one that's customer-first typically takes between three and seven years before leading to financial return, depending on how mature the organization is, according to Nish Kotak, managing director of Talecco.
"It's often a matter of operation and aligning the organizational structure, bringing people together where they were in silos, under a common aim," Kotak said. "The skills are usually in place; it's a change in communications people that are needed. Employees need to use the same language, departments need to become accountable to each other under new cross-departmental metrics."
In order to drive consistency and efficiency, The Telegraph's customer department is made up of people from across the business, including marketing (brand, product, event and performance), communications, research, data, print and digital subscriptions, print and product design teams and user experience and user interface design. The publisher also moved to a matrix organizational structure, so employees report to more than one line manager, such as a functional manager and a product manager, rather than a more traditional hierarchy structure.
Bridge said the advent of the customer team has been positive for the business, although he wouldn't give specific details. "It comes down to the results," he said. "The core business results of driving registered users, subscribers, revenue and profits are directly impacted by the customer team."
The ideal CCO candidate needs a broad range of skills to drive value from marketing, product, data, distribution, customer relationship management and creative, as well as being able to influence and communicate at a board level. Thirty-two percent of CCO roles were from a marketing background, and 25 percent were from sales, according to Talecco's report.
Thanks to more access to data, publishers are catching up with other customer-focused organizations. "What we're seeing with the media sector investment in this role is, firstly, the appreciation of the data, insight and the heritage held by many of these brands, and secondly, an industry previously focused on short-term sales metrics playing catch-up with the most customer-savvy organizations," said Kathleen Saxton, founder of executive headhunting firm The Lighthouse Company.
According to Duncan, the Times has shifted away from measurements of efficiency to more customer-focused measurements. For instance, in call centers, a standard efficiency metric is the average handling time of a call. In order to limit this, agents would pass the call around to five or six other agents. Now, News UK has switched to a first-call resolution measure of success. The average call times are higher, but the customers are more satisfied, Duncan said. Elsewhere, rather than focusing on the cost of user acquisition by channel, it measures the lifetime value of each user acquired through the channel.
Organizations, including publishers, will think about the customer to some degree, but internal capabilities around research, product, design and data collection are needed to warrant a CCO role.
"The brand affinity for a publisher often follows you through your life," said Bridge. "We now look at the full end-to-end customer journey and think about how we migrate the Snapchat audience group into the next product when they hit their mid-20s."
https://digiday.com/?p=264311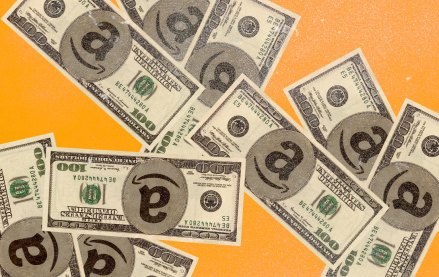 September 27, 2023 • 6 min read
The agency accused the e-commerce giant of conducting a range of anticompetitive behaviors that hurt both shoppers and sellers.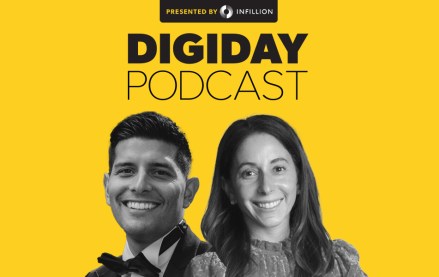 September 26, 2023 • 3 min read
In a live recording during the Digiday Publishing Summit, the news executives called for more nuanced conversations with advertisers around their brand safety concerns.
September 26, 2023 • 4 min read
After investing in one generative AI startup and suing another, the company will let customers create images on its website and an API.