The Players' Tribune is trying to diversify beyond ad revenue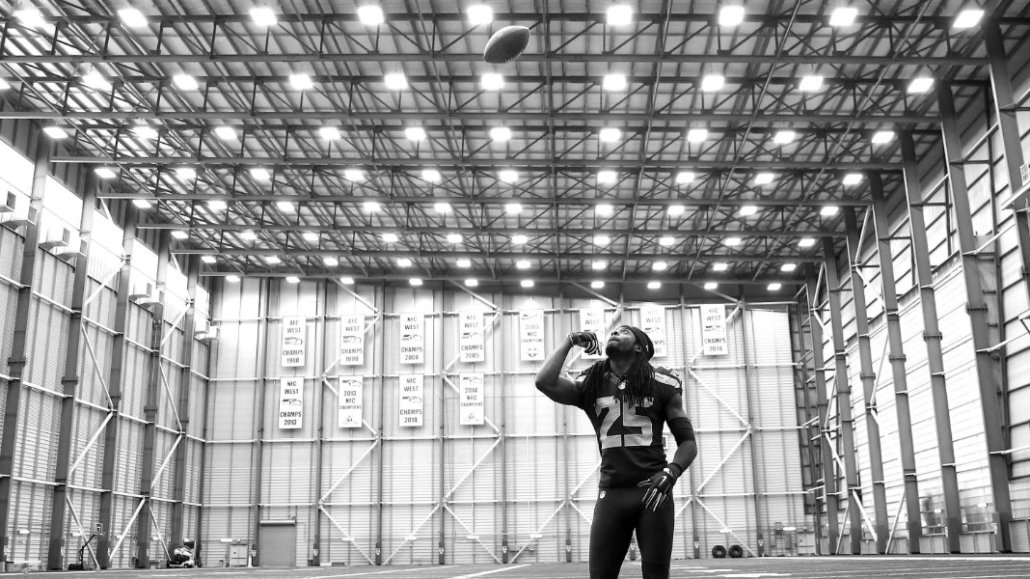 The Players' Tribune wants to be known as more than a place where athletes go to write — or dictate — articles announcing their free-agency signings or retirement.
The digital publisher launched three years ago as a forum for athletes to tell personal stories directly to their fans, and it has relied on branded and sponsored content revenue. Now, it's looking to diversify its revenue through entertainment content and licensing. The company also is exploring what it can do with merchandise and possibly even a subscription offering, but those plans are less concrete. Global expansion is also in the works, with TPT recently partnering with Spanish soccer star Gerard Piqué and his investment group Kosmos to open offices in London and Barcelona. The moves come on the heels of digital media veteran and former Spotify CRO Jeff Levick's arrival to TPT as its first CEO last September.
"We're driving through the process of figuring out different ways of diversifying our revenue because we're not going to live in a world where ad-only businesses are going to succeed the most," said Levick. "The goal of every quarter is to show our revenue mix diversifying."
Video will remain a core focus for TPT's content, but the company is placing a greater emphasis on long-form and episodic content, which included creating a new office in Los Angeles last fall to head up its entertainment development and production. TPT has 10 people in LA — including president Jaymee Messler, who relocated there last year — with plans to double that staff by the end of the year, Levick said. (TPT's total head count is 85, not including its international arm.)
So far, TPT has sold a couple of TV pilots that are in production and is developing a feature film based on former NFL player Vernon Turner's life story. Levick said the company has a dozen such projects in the works, but declined to give specifics.
Levick points to two examples, a Samsung-branded video series called "Out of Context," starring NFL star Richard Sherman, and NBA player Isaiah Thomas' documentary series "Book of Isaiah II" as examples of the type of video programming that TPT can do and wants to do more of.
"That's the type of content we can do because we have unique access to these athletes that people will continue to want to see," said Levick, adding that there's a "clear market demand" for TPT-style programming in the entertainment world. "That's what led us to quickly build a presence out west," Levick said.
In Europe, TPT plans to work with soccer stars such as Lionel Messi, Neymar and Cristiano Ronaldo in the lead-up to the 2018 FIFA World Cup in Russia. It will also work with athletes in other sports, including Spanish NBA stars Pau and Marc Gasol; and Indian cricket legend Sachin Tendulkar, to create more video programming for international audiences.
Founded by former Yankees star Derek Jeter and backed by $58 million from investors including IVP and Alphabet's GV, TPT is not yet profitable. Levick said the company remains "venture-staged, focused on growth."
To date, TPT's business has been entirely branded and sponsored content. In 2017, branded content clients included Samsung, Gatorade, Bank of America, Mastercard and Verizon.
"One of the unique powers that the company has is the depth of knowledge behind a particular athlete, and what they're interested in and who their audience is," said David Roter, TPT's head of global revenue and partnerships, who joined the company from Twitter last fall. "This helps when we work with a brand like Procter & Gamble because it's important to connect them to athletes that make sense for the audience they're trying to deliver against."
While TPT has been able to snag big-name brands, a challenge of doing branded content is that it can be expensive — especially when deals involve well-known athletes — and difficult to scale. A source familiar with TPT's branded-content deals acknowledged that sometimes TPT has paid athletes more than what a campaign was budgeted for. But ultimately, this source said, this also serves TPT, which wants to be known as "athletes-first."
Branded content, more so than one-off sponsored editorials, will remain a focus for the company even as it tries to create new revenue streams. When TPT was formed, the idea was to have an ongoing relationship where athletes help advertisers create branded video series and campaigns, instead of focusing too much on one-off, transactional endorsement deals, said Messler.
"There are a lot of transactional dollars in sports, and with everyone chasing the same ad dollars, which are going to Facebook and Google, we needed to be unique and showcase [to brands] how their spend can be more meaningful with us," said Messler. "We've been able to create this model where we are able to help brands and procure top talent to create premium content."
Image via Jed Jacobsohn/The Players' Tribune
https://digiday.com/?p=284046