After two years, Spotify has struggled to break through with video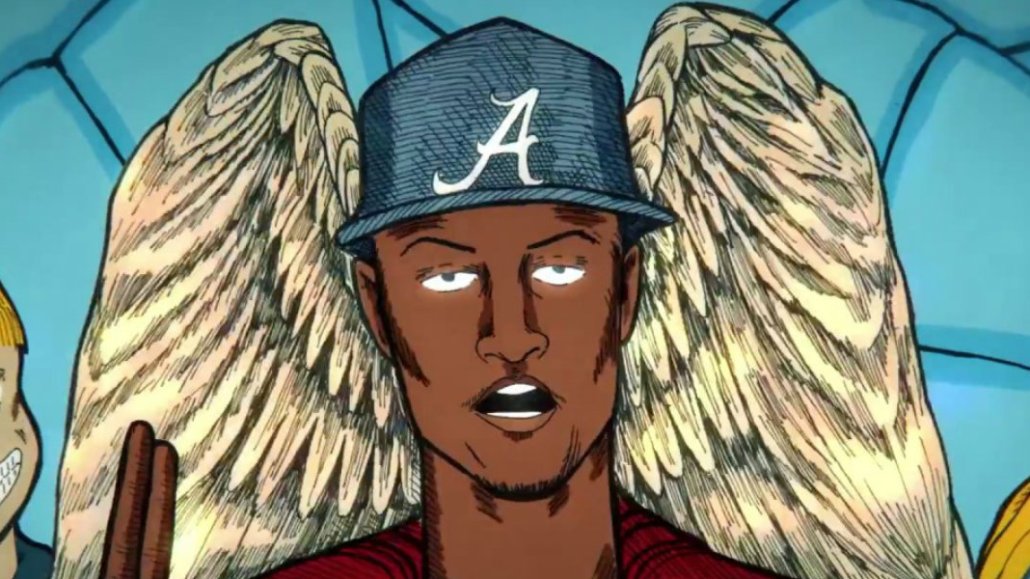 Two years and 45 million subscribers ago, Spotify held a splashy event in New York City to announce its plans to get into the streaming video business. Emceed by CEO Daniel Ek, the event previewed a slate of original video series and video publishing partners such as ESPN, Vice and Tastemade, all of which would distribute video clips on Spotify's platform.
"We want Spotify to help soundtrack your life by offering an even wider world of entertainment with an awesome mix of the best music, podcasts and video delivered to you throughout your day," Ek said at the time. "And we're just getting started."
Getting people to pay for streaming music would remain Spotify's core business, but the company — like every publisher or platform that has made some sort of pivot to video since 2015 — saw video as the key to getting users to stick around more. With advertisers willing to pay premiums for high-quality video, Spotify also saw the chance to create a new revenue stream — one that would not be diminished by royalties that go back to the music labels.
Yet since that May 2015 event, Spotify's video efforts can be best described as a series of stops and starts. The licensing deals, which went into effect at the start of 2016, were not renewed by Spotify by the end of that year. Multiple original content partners also described situations in which Spotify would come close to greenlighting a show, only to stall and for the deal to eventually fall through. And of the dozen or so original series that Spotify has released during this time, none have been hits — with the shows themselves being hard to find inside Spotify's mobile apps.
Earlier this month, Spotify announced that it had hired longtime music and digital media veteran Courtney Holt as its new vp and head of Spotify Studios and Video. Replacing the departing global head of content partnerships Tom Calderone, part of Holt's job is to figure out a video strategy that makes sense for Spotify. As the company has come to learn in the past two years, this will be much easier said than done. 
Spotify declined to comment for this story and did not make an executive available for an interview. Digiday interviewed two former content partners of Spotify as well as three studio executives who continue to have conversations with the company about producing original content. Each requested anonymity due to the potential for future partnerships with Spotify.
Decent dollars but low viewership
When Spotify was licensing video libraries from an array of media partners, which included TV networks such as ESPN, Comedy Central, MTV and BBC and digital publishers such as Vice News, Slate and Tastemade, the company was willing to pay a good sum. While two content partners declined to provide the specific amount Spotify paid for their distribution deals — which included a licensing fee, plus revenue sharing on advertising that would run against their videos — both said Spotify's ultimate payout was in the "hundreds of thousands" of dollars.
Here, content partners said viewership was miniscule, with individual videos getting as little as "hundreds" or "thousands" of views per video, according to multiple licensing content partners.
"For a lot of partners, this was a money grab," said one licensing content partner. "In terms of how much they paid for these syndication deals, it was near the top of the market."
Last year, when Spotify was recruiting publishers and studios to produce original series for its platform, the company was looking for shows with budgets in the range of $20,000 to $200,000 per episode. (Of course, most show budgets would skew toward the latter, sources said.)
Multiple content partners singled out two original shows, Gunpowder & Sky's "Drawn & Recorded" and All Def Digital's "Traffic Jams," as the ones Spotify would claim as the best performers. Spotify has not released viewership figures for those shows. Both shows are still available to stream on Spotify. Gunpowder & Sky and All Def Digital declined to comment for this story.
One big reason why videos on Spotify got low viewership was simply because they were hard to find. Even today, Spotify's original video series are accessible 11 rows down on the mobile app's homepage.
"If I'm going to Pink's Spotify page and there's all her new music there and, oh, by the way, here are a couple of videos of her or content that has her in it, that's wildly valuable," said one studio executive who has conversed with Spotify about doing original shows. "They don't market and promote [the original content] and treat video as completely separate from music."
Holding pattern with new head of video
As recently as this summer, multiple sources described a frustrating situation in which they would be close to a deal with Spotify for an original show, only for Spotify to stall at the last minute.
One potential original content partner said on two occasions this year — once in the spring and once in early summer — it was nearing a deal with Spotify only "for nothing to come from it." "Early this summer, they told us, 'We need to get [this idea] in front of Tom [Calderone]; can you refine the pitch?' We did, and nothing came from it," said the source.
Now, Spotify's video efforts are on hold, according to sources. With Holt now at the helm, Spotify executives are said to be unsure about what's coming next. Potential new deals are on hold until there is a better sense of strategy and direction from Holt.
Holt certainly has the chops to lead Spotify's video efforts. The former Maker Studios and Disney executive's background also includes stints at Atlantic Records and MTV, as well as Myspace Music.
"Courtney joining sends strong signals that video is going to be a big part of Spotify going forward," said JC Cangilla, COO of Los Angeles-based entertainment studio New Form. "They are still working through how video will work in their ecosystem, but we are excited to see them increasingly invest in digital video content."
Some content partners also said Spotify might hold off on funding more original content until after its IPO, which it's reportedly on track for by the end of the year, according to The Wall Street Journal.
A reason for optimism
Everyone is pivoting to video, but the simple reality is video is an incredibly difficult business in which to do well. Plus, with an increasing number of streaming and social platforms seeking original video series, it's harder for any single new streaming platform to stick out from the pack. Then, there's the additional question of whether Spotify listeners want to watch video in the first place.
Luckily for Spotify, which has 60 million subscribers paying to access a large library of music, it does not need to rely on video to succeed as a business.
"It'd be very challenging for Spotify to use video as the headline piece to bring people in," said Peter Csathy, founder of digital media advisory firm Creatv Media. "But it can certainly play a supporting role that gives users yet another reason to stay on Spotify."
From this perspective, a lean and focused strategy could work for Spotify — and that seemed to be the direction the company was moving in before Calderone's dismissal. In recent months, Spotify has focused on finding original content that can be tied to popular themed playlists such as RapCaviar and Rock This. Here, videos are interspersed in the news feed alongside music, which Spotify has told content partners is performing well. It's likely this strategy will continue under Holt's leadership.
"I don't know if they actually know what they want yet," said another studio executive who has had conversations with Spotify about producing original shows. "They want something that's tangentially related to the brand of the playlist itself; they seem to want to create something that enhances the listening experience instead of just becoming a full-fledged video network."
We'll recognize this year's Best Video Distribution Platform at the Digiday Video Awards. Learn more about entering here.
https://digiday.com/?p=253867