'Improving your ability to cancel': How advertisers have back-loaded flexibility into their upfront deals
December 2, 2020 • 7 min read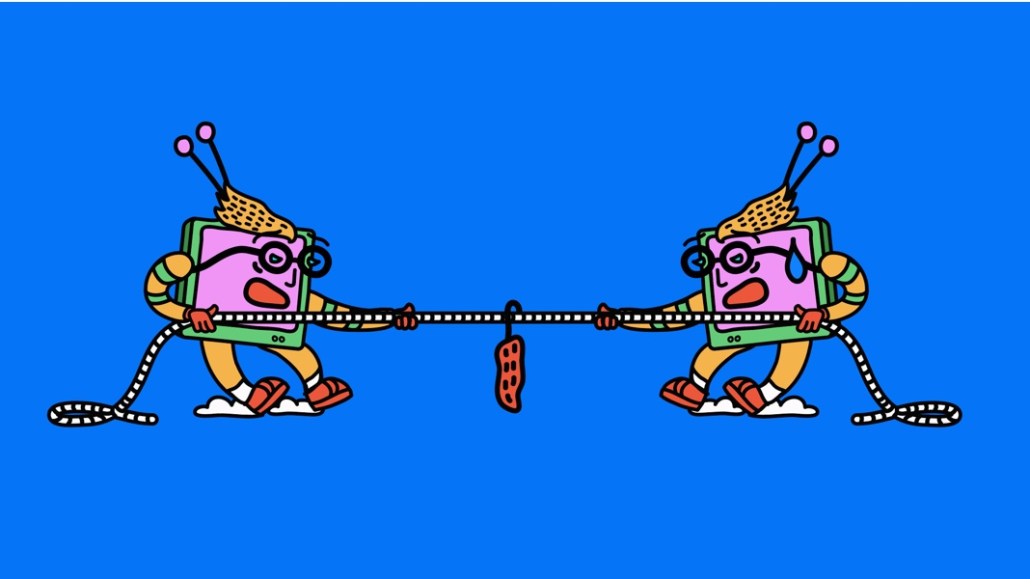 Ivy Liu
This Future of TV Briefing covers the latest in streaming and TV for Digiday+ members and is distributed over email every Wednesday at 10 a.m. ET. More from the series →
Considering how the pandemic has ravaged the advertising business in 2020, the TV upfront market was relatively stable — at least on the surface.
But, underlying this year's upfront deals is a volatility that may not manifest until the first or second quarters of 2021 when some advertisers will be able to back out of their commitments to a greater degree than in the past.
One TV network executive estimated that roughly 50% of the money committed in this year's upfront is secure compared to 70% in past years.
"Asking clients to commit to the third quarter of 2021 at this point is a tricky situation because there were problems committing to the fourth quarter," said one agency executive.
Flexibility was the theme of this year's upfront, and shorter cancelation windows and higher cancelation amount thresholds were the major trends in deal terms. However, there were two other, quieter developments that have made advertisers' upfront commitments even more fluid, according to agency and TV network executives: divvying up commitments to take advantage of the more favorable cancelation options and signing commitments in which the money is less secure than in a traditional upfront deal.
Some advertisers and agencies back-loaded their deals by setting a larger-than-normal share of the committed money to be spent in the second and third quarters when cancelation options are more favorable. "If you put more money in the second half [of the year-long upfront deal window], then you're naturally improving your ability to cancel," said a second agency executive.
Secondly, a higher-than-usual number of upfront deals adopted the so-called "endeavor" model that makes commitments much more fluid by not requiring advertisers to place their ad buys for the full year upfront. "We hit a lot of endeavors in this past upfront. It was a big style of buying we saw happen this year," said a third agency executive.
In an endeavor deal, an advertiser commits to spend a certain amount of money over the course of the year, as with a traditional upfront deal. However, unlike a traditional upfront deal, the advertiser does not have to put in their order for how they want that money spent until later.
"Say you place a $50 million commitment. You give $25 million now and then endeavor to pace toward the additional $25 million throughout the year," said the third agency executive. Moreover, the advertiser gets the lower price of the larger $50 million commitment despite only actually committing $25 million upfront.
While the intent is for the advertiser to still spend that remaining money, the ordering delay creates an opportunity for the advertiser to back out. More likely, however, the advertiser would attempt to renegotiate the commitment when the time comes to place the remaining orders, according to agency executives. If an advertiser is looking to spend less money than remains in their commitment, it may have to agree to pay a higher price.
That may still work out in the advertiser's favor, though. Since the renegotiation would be based on the lower price agreed to under the larger initial commitment, the higher renegotiated price may remain lower than the price the advertiser would have paid if the initial commitment had been smaller.
However, there are trade-offs with the endeavor deals. Chief among them, advertisers typically had to choose between deals offering staggered order dates or more favorable cancelation options, like 30-day rolling cancelation windows. But more to the point, an advertiser exploiting an endeavor deal by reneging on their commitment may not be penalized in this year's upfront — but will pay for it if they participate in next year's upfront.
"There's the risk-reward. If you [end up spending the full amount committed], it's a good partnership. But if you come up short, when you go into the next negotiation, you can't negotiate with the additional dollars," said the third agency executive.
Confessional
"We don't have a ton of highly produced original content, and our point of view is that's what you need to compete on [connected TV]. We have social video, and it's done fine. But a year to 18 months from now, we're going to have to be on CTV."

— Digital media executive
Stay tuned: Connected TV device sales
This year's holiday shopping season could simplify or further complicate an increasingly knotty connected TV landscape.
As is the case every year, connected TV device makers like Amazon, Google and Roku as well as smart TV manufacturers such as Samsung and Vizio offered up sizable discounts for Black Friday and Cyber Monday in hopes of taking a prominent position in people's homes. But this year that position is likely even more valuable. These companies have been building up their respective CTV ad businesses: the more devices they can sell, the more ads they can sell.
How this year's CTV device competition shakes out may not take shape until after the holidays when people unwrap their gifts. But an early winner may be Samsung. The company's 4K TVs were a top-three most-purchased product on Thanksgiving Day, according to Adobe.
Of course, what smart TV and CTV devices people purchase and what CTV platforms they actually use can be two different things. On Nov. 28, atop Adobe's list were Microsoft's latest gaming consoles, which can double as a CTV device. And on Cyber Monday, Google's Chromecast was the only smart TV or CTV device to crack Adobe's top five most-sold products that day.
Numbers don't lie
3%: Year-over-year increase in TV ad spending in the third quarter.
1.03 billion: Number of total minutes that people spent streaming Disney+'s "The Mandalorian" during the week of Oct. 26.
What we've covered
As gaming becomes a culture touchstone, advertisers toggle in:
Marketers are finding more ways to get their brands in games, from branded characters to programmatic ads.
Bud Light, Duracell and L'Oréal are among the brands investing more in gaming.
Read more about gaming here.
Publishers reaping the benefits of Snapchat's strong second half:
Over the past quarter or so, publishers' Snapchat revenue has increased, even compared to a year ago.
A rise in CPMs contributed to that boost, as did ad placement changes Snapchat made in the spring.
Read more about Snapchat here.
What we're reading
MGM's sale squabble:
MGM is among the few remaining major independent film and TV studios. Whether that remains the case for much longer is up in the air, according to the Los Angeles Times. As Netflix has produced more projects internally, companies like Disney and WarnerMedia have similarly redirected their own studios' efforts to creating movies and shows for their respective streaming services. This trend has thrown shade on the future of independent studios, and the pandemic's impact on the theatrical business has only further dimmed the prospects for a company like MGM, which has had to postpone the next James Bond movie until next spring. As much as the studio and its programming library may be alluring for a company looking to build up a streaming service and/or original programming division, the pandemic's impact on production and theaters may offset the allure. Additionally, the studio's investors are reportedly split on whether to sell MGM or not.
TV's mask mess:
Ubiquitous as masks have become in today's culture, there's little consistency in how people wear them. That is also true of characters on TV. According to Vulture, TV shows are portraying mask-wearers of all types, including having characters sans masks standing among others who are responsibly covering their faces. The inconsistency is at best annoying and at worst infuriating. But it's also reflective of reality. There's the actual new normal in which plenty of people are out and about without masks (even when they're out with people who are wearing masks). But there's also the reality of entertainment. How compelling or charming can a character be when their face is half-hidden? This isn't an easy dilemma to deal with, which is probably one reason why some shows are opting to ignore the pandemic altogether and setting themselves in a world where there is no coronavirus crisis (unfortunately we don't live in that world, so please wear a mask).
https://digiday.com/?p=384938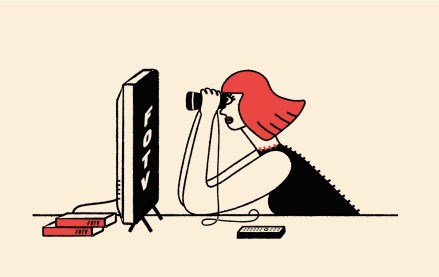 This week's Future of TV Briefing offers an updated list of the key terms that can cause confusion when talking about the TV, streaming and digital video industry.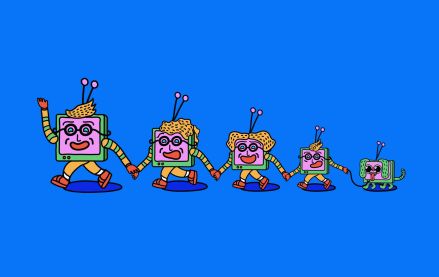 This week's Future of TV Briefing looks at what the Disney-Charter pay-TV distribution deal seems to indicate about the increasingly more-complementary-than-contentious relationship between traditional TV and streaming.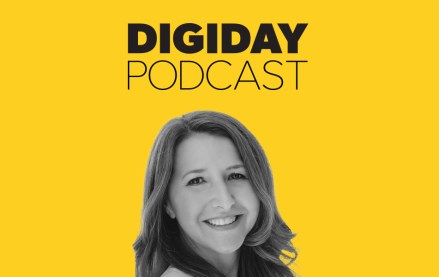 September 12, 2023 • 3 min read
Traditional TV now accounts for less than 50% of Georgia-Pacific's spending, but its share still exceeds streaming's.