Publishers are delaying series for YouTube, Facebook and Snapchat to cash in on lucrative holiday season budgets
August 21, 2019 • 6 min read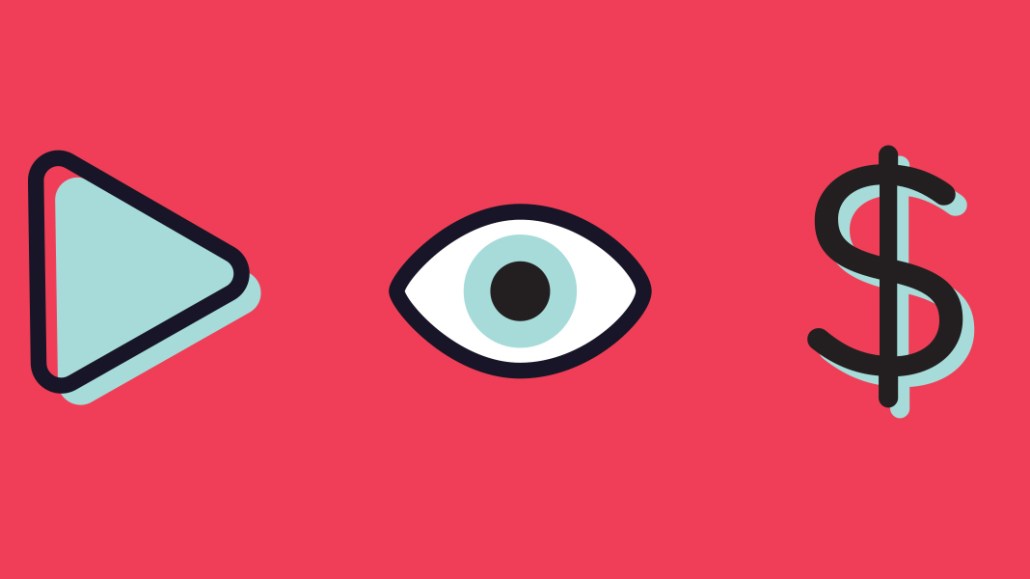 This article is part of the Digiday Video Briefing, which features must-reads, confessionals and key market stats. To receive the Digiday Video Briefing, please subscribe.
Many publishers have moved from one-off videos to episodic shows on platforms like YouTube, Facebook and Snapchat. But that's not the only TV-style programming strategy that publishers have adopted. Similar to how TV networks air special episodes and holiday specials in the fourth quarter when there's an influx of ad dollars, publishers are adjusting their platform programming strategies specifically for this more lucrative period, including withholding shows from platforms until the fourth quarter of the year.
One publisher with a successful show on Snapchat plans to debut a new season on the platform this year. However, the publisher isn't in a rush to premiere it anytime soon. "We're not going to launch the next season of the series until December because we know that's when the CPMs are going to be highest for Snap," said one publishing exec. Other publishers are adjusting their platform programming strategies by waiting until the fourth quarter to release episodes that are more expensive to produce or by extending the lengths of the videos they upload during that time so they can carry more ads.
While platforms like Snapchat pay some companies to produce shows, publishers are largely responsible for funding the programming they put on these platforms and recoup those production costs through the ad revenue that the platforms share as well as through sponsorships or ads that publishers are able to sell directly. With platforms like YouTube taking videos' production quality into account when deciding which channels to include in its upfront ad buying program Google Preferred, publishers are trying to strike a balance between investing in improving the production quality of their shows and ensuring they will be able to make back that money and turn a profit.
The fourth quarter is historically when advertisers spend a bulk of their budgets, and the increased competition for inventory leads to higher ad prices and fill rates to the point that advertisers are often pressed to pay more ahead of time to secure the inventory. This year, publishers hope that ad rates will further increase across YouTube, Facebook and Snapchat now that each of these platforms has an ad-buying program that cordons off their most valuable video inventory and fetches higher ad rates.
The fourth quarter is a popular time of year for advertisers largely because of the holiday shopping season, though it's also when marketers can spend any unused ad dollars in order to protect their budgets from being cut in the next year. Historically, retailers have counted on the quarter to make their profits for the year. That's how the annual post-Thanksgiving sales extravaganza Black Friday got its name. But as evidenced by publishers' platform programming strategies, it's not only retailers looking to capitalize on the quarter.
Higher ad rates
Publishers have already seen how the fourth quarter can lead to higher ad rates on YouTube. During November and December last year, one publisher saw CPMs on YouTube were nearly twice as high compared to the annual average, according to an exec at this publisher.
That CPM increase appears to correspond to the heightened demand for video ad inventory that is common to the fourth quarter, as evidenced by a seemingly related increase in the share of non-skippable ads running against this publisher's videos that were bought on a reserved basis. Advertisers reserve these ads ahead of time in order to ensure they are able to reach enough people for a given campaign, such as in periods like fourth quarter when there's more competition for impressions, and like someone buying a house before it hits the market, they pay higher CPMs in order to secure the impressions. Typically, non-skippable reserved ads account for 30% of the ads running on this publisher's channel, but in November and December, the share rose to roughly 80%. "This is among the most expensive ad types you can be served," said the second publishing exec.
Now publishers are looking to see if the same might happen this year on Facebook and Snapchat. Earlier this year Facebook made its inaugural foray into the annual TV-and-video upfront marketplace to pitch its In-Stream Reserve program that puts a velvet rope around its top in-stream video ad inventory for advertisers to secure ahead of time. Facebook has told publishers that the average CPMs for in-stream video ads in Watch shows are between $8 and $9. However, in a pitch deck that Facebook has shared with ad buyers, the initial CPMs for In-Stream Reserve inventory in Q4 2019 range from $24 to $34.
Snapchat has been pitching advertisers on its own version of Facebook's In-Stream Reserve called Snap Select that similarly sets aside the platforms' top video inventory, including publishers' shows. "People are waiting for Snap Select to potentially change the game," said a third publishing exec.
Risky business
However, not all publishers are willing to go so far as to wait until the fourth quarter to premiere shows. That's for good reason. If too many publishers wait until November or December to release series, that glut of content could counter the revenue publishers may recoup because audiences may have a harder time finding a show or find other shows to watch instead. Additionally, making radical changes to a publisher's own programming strategy could create a programming calendar in which some months are notably weaker than others, and that inconsistency could destabilize a publisher's performance on a given platform to the point of negatively impacting how platforms' content recommendation and ad insertion algorithms rank its videos.
Instead of waiting until the fourth quarter to premiere a show or season, some publishers simply make adjustments to the episodes slated to air in the period, such as by producing longer videos that can carry more mid-roll ads. A fourth publishing exec said their company increases its production budgets for shows airing in Q4 because the stronger ad market is more likely to offset the higher production costs. By contrast, this publisher reduces its production budgets in historically weaker periods like Q1.
In addition to increasing production quality in the fourth quarter, publishers also increase the volume of videos they upload in the period. The fourth publisher distributes multiple episodic series on its YouTube channel, and during Q4 last year, the publisher upped its weekly output from two episodes a week to three and sometimes four weekly episodes. "In November and December, we try to fill up as much as possible we know the CPMs are strong and the fill rates are good," said the fourth publishing exec.
https://digiday.com/?p=344073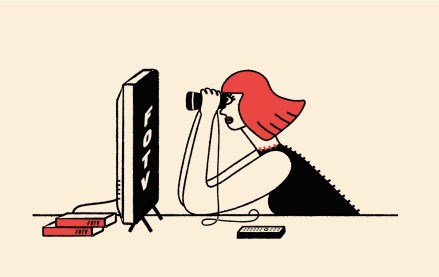 This week's Future of TV Briefing offers an updated list of the key terms that can cause confusion when talking about the TV, streaming and digital video industry.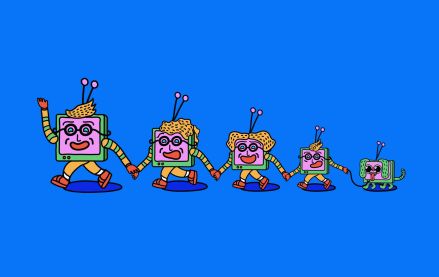 This week's Future of TV Briefing looks at what the Disney-Charter pay-TV distribution deal seems to indicate about the increasingly more-complementary-than-contentious relationship between traditional TV and streaming.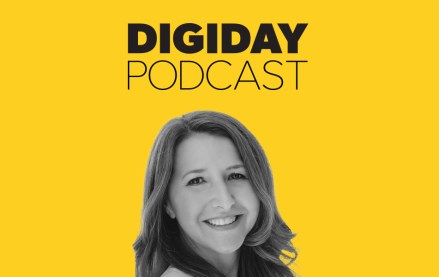 September 12, 2023 • 3 min read
Traditional TV now accounts for less than 50% of Georgia-Pacific's spending, but its share still exceeds streaming's.