Why starting early is the key to brands' success for Black Friday Cyber Monday and beyond
August 31, 2023 • 5 min read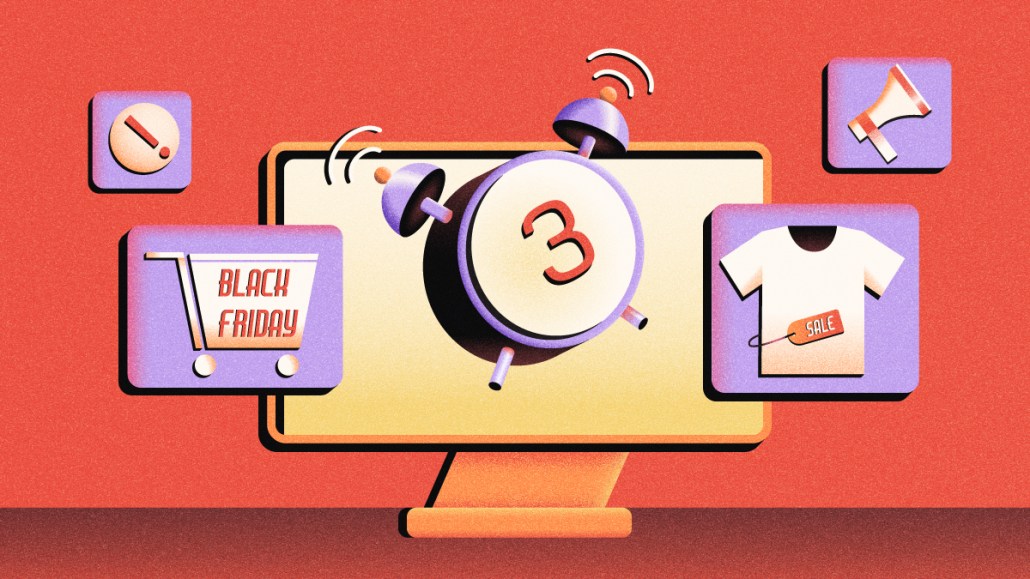 Black Friday/Cyber Monday (BFCM) is perennially a crucial tentpole for brands large and small. According to CNBC, Black Friday sales set a new record of $9.1 billion in online sales. Some publishers' commerce businesses saw year-over-year increases of nearly 50%.
However, the nature of marketing strategies changes every year. And, aside from the desire to be present during such a significant shopping event, there are vital benefits to engaging in a BFCM strategy — and doing so early and comprehensively.
Last year, for example, the first Black Friday deals went live in mid-October, but in 2023, brands have already included Black Friday in their July sales and discounts. The lesson from these first movers is clear: brands can't afford to wait on BFCM campaigns — the earlier they plan and execute, the more they're ensuring a share of consumers' wallets in the highly competitive season.
For brand marketers, an early focus on deliverability and audience segments is crucial
Successful brands are planning BFCM strategies in Q3, helping to ensure their campaigns run smoothly, with plenty of time to build engaging and compelling creative for all channels, both paid (paid advertising, media buys, sponsorships) and owned (email, SMS, website, mobile).
"For August, focus on deliverability and ramping up sending," said Ashley McDermott, senior customer education specialist at Klaviyo. "Because BFCM is such a high-traffic time of year when you're sending out a ton of emails, you don't want to risk any of those not being sent.
"September is about audience, list growth and testing new strategies," she continued. "Then, in October, you're preparing for your sending strategy, editing your flows and forms, and gaining an understanding of the deals and discounts you'll be offering before executing on that content in November."
To maximize the effectiveness of campaigns, especially across owned channels, brand marketers are doubling down on growing and segmenting their audiences ahead of the holiday rush.
For example, in the months leading up to BFCM, audience-minded brands deploy pop-up forms across their sites to build out various lists — email, SMS, etc. — so they can personalize web experiences, social advertising and send out increasingly targeted messaging to active, engaged subscribers in specific channels.
"The goal is to get as personalized and targeted as possible in your sends to increase the chances of conversion," said Elcee Vargas, lead product marketing manager at Klaviyo. "You may have one main list of your most engaged subscribers to send your larger announcements to, but you should be sending more targeted offers to specific segments leading up to and throughout BFCM, like your consented SMS list, your high-lifetime value customers, your VIPs or high engagements with no purchase."
Once audience segments are established, teams can focus on specific messaging for in-store Black Friday offers to entice foot traffic and separate offers and language to attract online shoppers for Cyber Monday.
Personalized messaging, targeting and highlighting reviews drive customer retention
Aside from acquiring new, quality customers and refining lists to create multiple approaches to BFCM messaging, brands are also focusing on retention efforts. That takes messaging that feels like it matters to individual recipients.
"BFCM is a tricky time because you want to stand out from the crowd, so I think it's important to be as personal as possible," McDermott said. "For the people you're re-engaging, have a win-back flow live to automate this process year-round. You can talk about how it's nice to see them again or recommend something they might like based on their last purchase. And for manual campaign sends throughout BFCM, it's best to create and target segments to ensure you capture the attention of recipients because the content is truly relevant to them."
In addition, omnichannel approaches and cross-selling benefit from brand marketer attention to product affinity. For example, if a customer has shown a preference for a particular color, the next product they see should be highlighted in that same color. Or, if a shopper visits a specific product page multiple times but hasn't purchased, the next time they look at the page without purchasing, an effective step is to message them on different channels with a discount on that item — provided they've opted-in via those channels.
Another year-round strategy that brands leverage most effectively during BFCM involves product reviews. A significant cohort of shoppers seek out this information before making a purchase, and as deals emerge on bigger ticket items during the holiday season, reviews become even more valuable to the moment of decision.
"Ninety-five percent of shoppers seek out reviews before they place an order," McDermott said. "We've now launched product reviews, so if people use that feature, you can highlight a five-star review. That way, you're sending relevant content and the information someone might need to convert."

Product reviews are more than just a trust signal; they're also a goldmine of data helping brands understand who their customers are, what they're looking for and what influences how they buy. Data from these reviews can be used for powerful personalization. For example, brand marketers can create a segment of 5-star reviewers who provided something about themselves (skin type, dietary preference or favorite color) in their review to send a super relevant cross-sell campaign.
Brands need all-in-one tools and platforms to meet year-round needs
During BFCM, brands inevitably deal with an influx of traffic to their sites, and they need tools and partnerships that help them keep up with that kind of seasonal volume. Achieving long-term customer value means achieving a marketing scale that accommodates brand growth and also streamlines deliverability, audience building, and retention.
"It makes sense to have one vendor across all of your customer data and marketing tooling," said Vargas. "It makes it easier to benchmark your performance and double down on what has been most successful for your brand. One platform for all of your reporting and data on your customers — like what you know about them, what they like, how to talk to them and the channels — ensures content is always relevant. The look and feel of your marketing communications won't be disjointed, and the timing of everything is streamlined. Having all of that in one place makes everything easier."
A crucial factor for brands to keep in mind is a platform that will support the brand not just during the holiday season but throughout the entire year; holiday success is only the start of a brand–customer relationship and sales upticks in Q4 seldom mean as much if those customers can't be retained throughout the rest of the year.
Sponsored by Klaviyo
https://digiday.com/?p=516513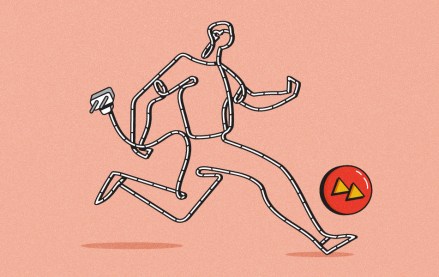 September 22, 2023 • 4 min read
Women's sports are having a moment. Brands, media companies and agencies are looking to get in on the action.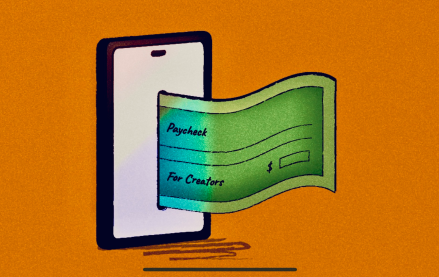 September 22, 2023 • 6 min read
The Hollywood strikes were supposed to be a game changer for many of them, but the situation hasn't quite lived up to the hype.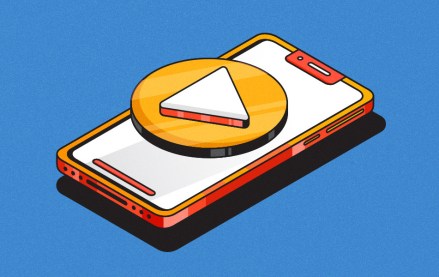 September 22, 2023 • 5 min read
Given the rise of short-form video, agencies that focus on the format, rather than specific platform expertise, will reap the rewards.