Why security, scalability and a data-driven mindset are crucial for enterprise analytics
September 28, 2023 • 4 min read
•
•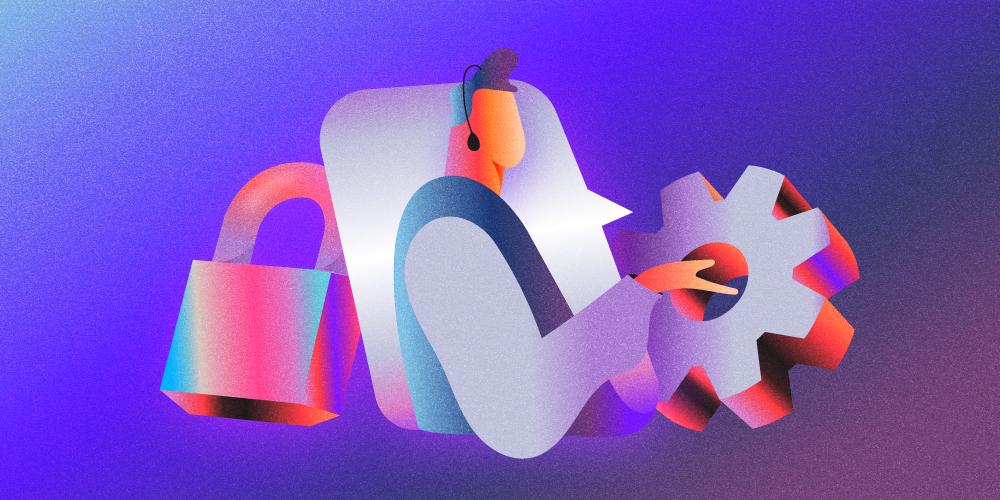 While building privacy-friendly and sustainable digital analytics setups can be daunting for any organization, larger/enterprise businesses have additional aspects that make this process even more complex.
For example, as these large organizations seek relationships with new vendors, they face extra data security and privacy scrutiny. And, due to their size, they tend to have a propensity for further growth. With that can come an extensive amount of content in play that needs to be analyzed quickly to keep stakeholders satisfied.
To establish privacy-friendly and sustainable digital analytics setups, large organizations are finding success by focusing on strict privacy and security considerations, scalable analytics tech and support, and adopting data-driven decision-making.
Handling sensitive data requires strict privacy and security measures
In 2021, DKMS — an international non-profit dedicated to the fight against blood cancer — was getting ready for a global relaunch of its website. In doing so, the company first conducted a security audit as it handles sensitive data and has strict guidelines to uphold.
The company found GDPR compliance issues during the audit with its then-used solution, Google Analytics. DKMS' goal was to find a suitable solution that would allow it to streamline donor registrations and ensure proper verification and tracking of prospective donors — namely its bone marrow and stem cell donors. And, as a global non-profit, all of this needed to be done in a GDPR-compliant manner.
"DKMS required a European, privacy-compliant platform and a consent manager that could also optimize donor registration and measure campaign outcomes without non-compliant scripts," said Mateusz Krempa, Chief Operating Officer at Piwik PRO. "After evaluating options, DKMS chose Piwik PRO for its comprehensive features, user-friendly interface and competitive pricing, ensuring a smooth transition and effective compliance."
After implementing the new solution, optimizing the registration funnel for bone marrow and stem cell donors increased conversions on the U.S. site for DKMS by 3%.
In addition to conducting internal security assessments, other steps teams should take to maintain privacy and security measures include gathering internal requirements, getting a legal consultation and performing due diligence with vendors, such as asking for proof and conducting trials and testing.
Scalable tech and support enable large organizations to react quickly
For some large organizations, the ability to lean on a team for more high-touch levels of support, especially during times of transition, can be a necessity.
For example, the Public Information and Communications Service (DPC), an agency of the Ministry of General Affairs — part of the Government of the Netherlands — needed to know if visitors were reading its content and if they found it helpful so it could be optimized as required. Additionally, when the COVID outbreak occurred, the organization needed to act even more quickly and handle more significant traffic spikes.
Because the organization, at the time, had about 10,000 content pages on the main site alone, with content spanning about 400 different topics, DPC needed a system that could meet its required scale. And it needed to be able to handle analyzing visits from as many as several million visitors per day so DPC could quickly update content as needed.
DPC organized its extensive content library via metadata for optimal page tracking with additional filtering options via the Piwik PRO platform. By introducing a heartbeat timer, DPC could more accurately measure time spent on pages where visitors quickly check information and then immediately leave, for example.
While the migration took time, the DPC team had hands-on support whenever needed, allowing them to build an analytics process that reflected their different setup and not-so-common conversion goals.
Establishing a data-driven mindset creates targeted and successful campaigns
Deutsche Flugsicherung (DFS), Germany's leading provider of air traffic control services, has a long and thorough recruiting process, as only 2%–4% of candidates enter the academy to begin their education. Because of this, DFS relies on a large pool of applicants and wants to make its recruitment process more cost-effective.
DFS encountered limitations when optimizing the search for qualified candidates with its previous partner. It began searching for reliable but flexible analytics software to map applicants' journeys and run well-targeted HR marketing campaigns.
In partnering with Piwik PRO, the DFS team gained access to actionable insights from its data, such as learning that 15,000–20,000 visitors a week would guarantee the number of applicants DFS needed given its recruitment rate. The partnership also allowed for better investment decisions, improved web performance and established a data-driven culture within the organization.
By leaning on data rather than assumptions, the DFS team learned more about their candidates' locations, allowing them to understand candidates' situations better and run more targeted campaigns.
Large enterprise organizations are arming themselves with the tools needed to tackle the extra scrutiny, expectation of quick results and need for accommodating growth they frequently face when adopting any new technology or process. They're building successful analytics setups by focusing on privacy and security considerations, tech and support that scales with them and creating company-wide data-driven mindsets. And, by doing so, they're setting themselves up for long-term success.
Sponsored by Piwik PRO
https://digiday.com/?p=519852
December 8, 2023 • 3 min read
For Atlas Creative, expanding into Roblox is not solely a play to scale up. The company believes there are concrete benefits that will come with having a hand in multiple metaverse platforms.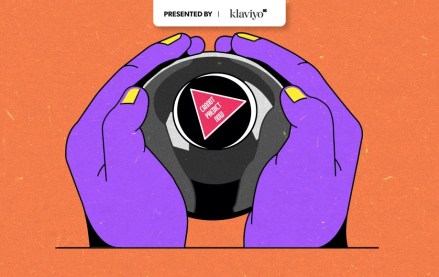 December 8, 2023 • 3 min read
2024 will be a major year for advertising as the U.S. presidential election boosts political spending. Agencies also anticipate other key drivers, including retail media, digital, sports and CTV, to contribute to growth.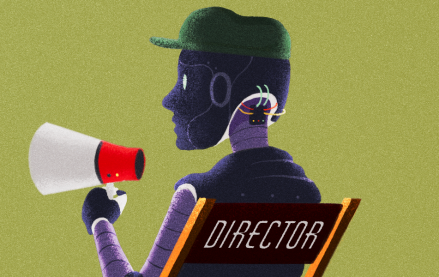 December 8, 2023 • 5 min read
Since ChatGPT became a breakout hit, the names of numerous AI companies and products have entered the cultural vernacular.