Sponsored
Post-cookies, publishers are taking steps to increase user authentications
March 30, 2020 • 5 min read
• Sponsored by
LiveRamp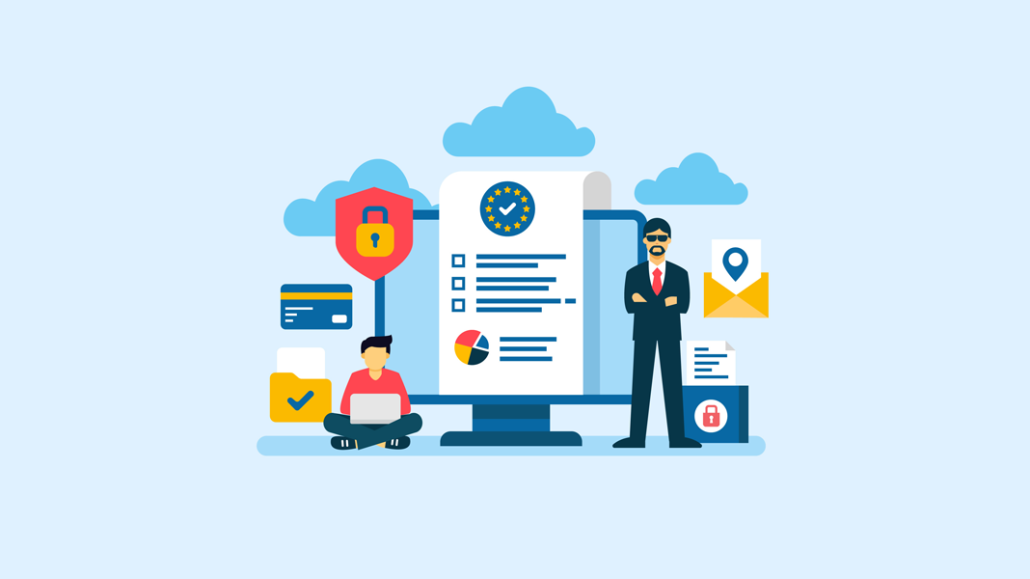 By Travis Clinger, svp, addressability and ecosystem, LiveRamp
Expanding data privacy regulation, degradation of third-party cookies and growing dominance of walled gardens are putting pressure on the long-established relationships between digital publishers, advertisers and consumers. And new challenges brought on by COVID-19 are only compounding these hurdles:. According to research, 88 percent of publishers say they will miss forecasts this year due to the outbreak.
As these changes fundamentally alter how the digital world operates, many publishers are left questioning how they will grow their revenue streams and optimize yield. Today, up to 40 percent of browser inventory is already cookieless. This milestone is just one of many telling markers in the transition to a post-cookie internet, which eliminates publishers' ability to identify visitors using third-party cookies and substantially decreases yields for these high-value audiences.
This foundational change also provides publishers, marketers and their technology partners with an opportunity to build a new and better digital ecosystem. However, our challenge is not to replace the third-party cookie, but to build a new, sustainable way of engaging that is rooted in consumer trust, making it easier for people to understand and control how their data is used.
As the primary trusted first-parties with whom audiences engage, publishers will play a pivotal role in building deeper relationships with readers by delivering higher quality content and experiences. Here are three actionable ways publishers can take back control and make that trusted ecosystem a reality.
Developing an authentication strategy
Arguably the most important step publishers can take is to develop a strategy around user log-ins and explaining the value of their content to consumers. In a post-third-party cookie internet, increasing consumer authentication will allow publishers to significantly increase the value of their ad inventory. An authenticated solution allows publishers to recognize known users, thereby enabling data-driven ad targeting and associated high-value yields. The ability to recognize known users on a site also unlocks new revenue streams with enhanced direct, private marketplace (PMP) deals that can include brands' custom audiences and open-marketplace targeting on identity-enriched ad inventory.
Beyond the publisher's own site, this authenticated, personally identifiable information (PII) can be translated into pseudonymized identifiers, which can then be leveraged by the programmatic supply chain across the open internet. Meaning, publishers can enhance addressability across all browsers, even previously inaccessible inventory like Safari and Firefox and soon to be cookieless browsers such as Chrome.
When deciding which components should comprise the authentication strategy, publishers will have to steer clear of harmful and unsustainable solutions. For example, fingerprinting has been identified as an untenable solution by all major browsers, and passing universal IDs in the bidstream does not have the appropriate level of security. Putting consumer privacy and security above all else, authentications will have to be protected on publisher sites with privacy-conscious methods and encoded differently across platforms.
Embracing consumer preferences
Publishers will also have to address an enterprise-level consent and preference strategy. Advanced capabilities can share consent across owned and operated websites. Where they do, seamless reader experiences will emerge, and those publishers will further unlock an audit trail of consumer consent logs to ensure full transparency.
In these and other ways, preference management will prove essential to a fair online value exchange between consumers, publishers and brands. Beyond achieving compliance with GDPR and CCPA, it also reduces data leakage and allows publishers to regain control of their consumer relationships in a privacy-first way. A fully qualified reader base brings improved deterministic and actionable data. With this comes the opportunity to create new business models such as publisher data co-ops and alliances, loyalty and incentive programs, subscriptions, content payments and the ability to enable brand custom audiences.
Experimenting with engagement models
Publishers that have enabled first-party authentications have the option to experiment with different engagement models to determine which one works best for them and appeals most to their audience. By developing compelling content, publishers can drive engagement that delivers on the promised value exchange with consumers, increasing authentication rates and making their ad inventory much more valuable.
Registration walls are a first step to build identity without the need for a paywall, but for publishers seeking enhanced first-party data, paywalls are still worth exploring. The least restrictive configurations are a freemium or metered model, where visitors can access a predetermined quota of articles per month, and once the threshold is met, a subscription is required to read further.
Whichever option a publisher selects, offering readers engaging content will always be the main focus, and demonstrating the value a consumer receives when sharing their identity with the publisher will as well. Readers want to easily understand how their data is being used and they also want the opportunity to easily opt-out. In the case of a major news event like the current pandemic, publishers are removing paywalls on articles pertaining to public health and safety. This not only provides the public with information important to their well being but also further cultivates brand trust and loyalty. Long term, this type of engagement helps publishers build trust with their audiences.
Looking ahead
A new era of programmatic has arrived. Built by publishers, brands and platforms together, this new and improved infrastructure is rooted in first-party consumer relationships and ultimately, trust between publisher and consumer, and consumer and marketer. This paradigm shift enables publishers to create experiences that provide value, offering consumers a method to express trust through authentication, and avoid having to rely on unsustainable solutions like fingerprinting, insecure universal IDs or hashed emails.
https://digiday.com/?p=362994