How Uber's multichannel advertising is reaching consumers on the go
October 3, 2023 • 4 min read
•
•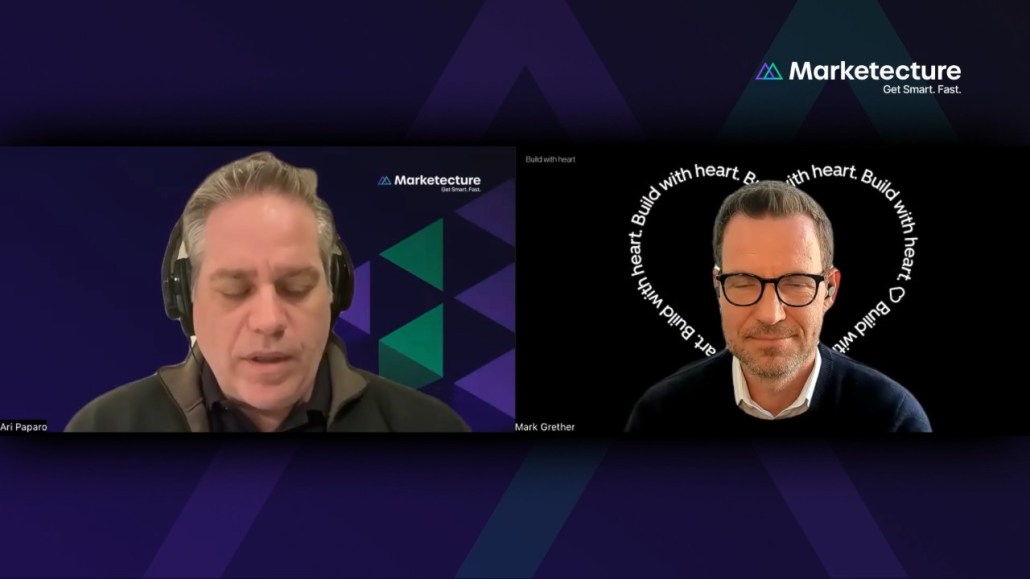 Produced in partnership with Marketecture
The following article highlights an interview between Dr. Mark Grether, vice president and general manager at Uber Advertising, and Ari Paparo, founder and CEO of Marketecture. Register for free to watch more of the discussion and learn how Uber is going beyond retail media in its advertising efforts.
After disrupting the transportation industry with its ride-sharing and food-delivery services, Uber wants to do the same with its advertising business.
In 2023, Uber's ad business features four pillars, each playing a role in how the company differentiates itself through what it refers to as mobility media. Dr. Mark Grether, vice president and general manager at Uber Advertising, recently spoke with Ari Paparo, founder and CEO of Marketecture, about how mobility media is helping brands reach consumers across channels — from in-app display ads to car top ads in select markets.
UberEats establishes a place in consumer brands' performance marketing toolkits
Uber Advertising's most established offering is its cost-per-click program on UberEats, which is available in 31 markets globally and has more than 200,000 advertisers participating.
Through UberEats, users can have food, groceries, alcohol and more delivered directly through them. Ads within UberEats are available via self-service for smaller brands and businesses, while enterprise brands opt for managed service.
Advertisers — many of them CPG brands — bid on inventory, and based on click-through rates and conversions, ads will be ranked higher in the UberEats feed to get advertisers more traction. While it's a fully closed-loop attribution model for advertisers, brands can also measure offline performance, such as orders at physical locations.
Display ads look similar to the content within users' organic feeds, and they reach users through geo-targeting, category targeting and behavioral targeting. In one use case, the creative encourages users to order a specific soda brand when placing an order for food delivery. In another, the ad is meant to convince a user to order that soda brand as part of a grocery store order.
'Mobility media' is giving advertisers new avenues for one-to-one marketing
The success of UberEats advertising is unlocking more opportunities for brands to reach engaged consumers, argued Grether.
"When you think about what Uber is, it's retail media. However, I would say we're not stopping at retail media," Grether said. "I'm using a new term more and more: mobility media. The idea is that in the future, we will see more ads when we are in vehicles such as Ubers."
For instance, as Uber is expanding its portfolio of advertising formats, it serves riders with display ads during trips as part of its mobility pillar. While the Uber app is typically open only two to three minutes during a 20-minute ride, on average, advertisers receive exclusivity during the trip.
"For us, it's a new way of enabling advertisers to do one-to-one marketing — not on the web, but in the real world," Gunther said. "Imagine you might be on the way to shop, and then Procter & Gamble can advertise while you are on the way to Walmart."
Unlike direct response ads, these ads are mainly used for upper-funnel campaigns, such as brand awareness. In addition to geotargeting, advertisers leverage capabilities such as dayparting to reach audiences effectively.
"You start to create awareness on the mobility side, and then you move [advertisers] to the UberEats app where the transaction actually happens," Gunther explained. "We're seeing more of the crossing from mobility to Eats."
The next frontier in video advertising is in the back seat
Brand awareness is also the focus of Uber's car-top ads, available in seven cities. These ads are meant to drive foot traffic to retail stores, as was the case with a Louis Vuitton pop-up campaign.
As Uber scales this offering, these car top displays are also being leveraged to run promotions for Uber, UberEats and the Uber One membership service.
Finally, in three markets, including San Francisco and Los Angeles, Ubers are also equipped with tablets. These in-car tablets are personalized for each rider and trip — even greeting the user — and play a mix of infotainment and ads. Gunther compares this advertising opportunity to connected TV rather than out-of-home advertising.
"In the U.S., we spend about eight hours a week in the car. Today, we are sitting behind the wheel — but in the future, with Uber and with self-driving cars, we won't do that," Gunther said. "Now, we have eight hours where we consume content. With our in-car tablets, we are basically stepping into that new, exciting idea of the car becoming the living room — a new kind of entertainment center — and therefore also a new way of how you consume advertising."
Register for free to watch more of the discussion between Ari Paparo and Dr. Mark Grether and learn how Uber Advertising is reaching engaged users with mobile offerings.
Produced in partnership with Marketecture
https://digiday.com/?p=520356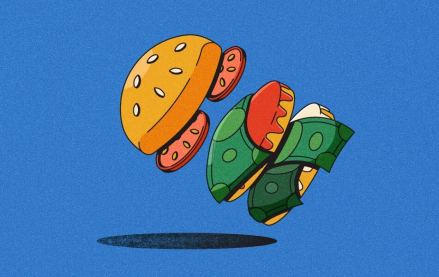 November 28, 2023 • 6 min read
As more influencers look to get into food content creation, brand opportunities are following.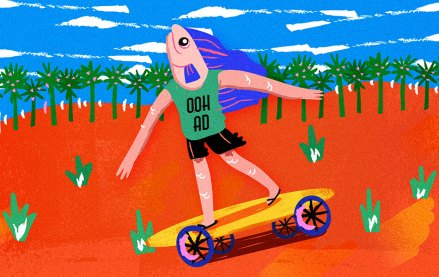 November 28, 2023 • 7 min read
As major marketers like Maybelline experiment with faux OOH, more marketers are open to the idea.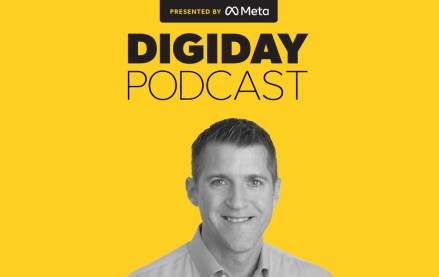 November 28, 2023 • 4 min read
Google's vp of global ads is confident that cookies will be gone from Chrome by the end of next year, despite all the challenges currently facing the ad market.