How publishers are winning the holiday commerce game with real-time analytics
October 27, 2022 • 4 min read
Rebecca Cole, head of marketing, Sovrn
Q4 earnings season is here, and for affiliate marketers, it's an opportunity to capitalize on online holiday shopping and time-sensitive deals to generate as much income as possible. But with recession-squeezed consumers squarely focused on finding the best deals and major retailers like Amazon, Target, Walmart and Wayfair kicking off the season even earlier this year in October, publishers are scrambling to optimize their commerce affiliate strategy.
The competition for dollars will be extra challenging this year, as consumers are laser-focused on price. Braced for higher prices this holiday season, 75% of consumers are actively bargain hunting, while 65% say price ranks highest among the top three factors influencing their holiday spending. According to research from Salesforce, half of all shoppers will switch brands this holiday due to pricing, and 51% of consumers plan to purchase fewer holiday gifts overall. Plus, brick-and-mortar sales are coming back, with fewer shoppers saying they'll do most of their holiday shopping online.
Real-time analytics that provides visibility into which marketing channels are driving clicks, what products are resonating, stock availability and price fluctuations are critical. But for most publishers, mining mountains of data across multiple platforms to nimbly optimize is easier said than done. Publishers need a way to easily access data and analytics in real-time to quickly pivot and make split-second decisions about what is and isn't working, deliver what readers want and see all their revenue opportunities in one stream.
A closer look: 'All Your Tech'
Brian Lovett, better known by his online persona "BLove," runs All Your Tech, a site that offers video tutorials and reviews on everything from Teslas to crypto, 3D printing and how to set up a smart home. After producing hundreds of videos and building a steady stream of income from his affiliate strategy, Lovett has learned how to drill into his audience and their interests. But it isn't easy.
"Often what actually resonates and what you think will resonate with your audience are two different things," Lovett said in an interview with Sovrn. "There are all kinds of ways to pull out nuggets of data from many places, but unless you have the expertise and know where to look, it's tough to find and even tougher to understand how to use data to adjust your tactics."
Real-time analytics levels the playing field for publishers of all sizes
According to Lovett, publishers should look for analytics solutions that deliver holistic insights into audience behavior across all platforms and, crucially, how they compare with their peers. Otherwise, they risk leaving money on the table. "You need a broader view of the affiliate ecosystem in which you play," he said.
Lovett estimates that about 50% of his time as an affiliate marketer is spent sifting through data across Google Analytics, YouTube and Twitter to see behavior patterns and what resonates. He then spends more time adjusting his affiliate strategy to capitalize on what he learns. This is time, Lovett says, that could be spent creating new content that delivers more opportunities to drive revenue.
He recommends publishers look for a third-party provider that understands the affiliate industry and has data sourced from a collective to make sure the right questions are asked. Even better is to find one that has an easy-to-use, unified dashboard that empowers strategic decision-making across all of a publisher's revenue sources.
Developing winning affiliate strategies this holiday season
By starting early this holiday season, publishers can capture their best revenue opportunities. Last year, retail sales during the first week of November achieved 25% year-over-year growth, the highest one-week growth of the entire shopping season. And even as retailers push back their deals into October, 74% of consumers say they don't expect to see the best deals until November. Smart publishers know they need to have the latest information live on their site whenever retailers may deliver deals.
The most effective articles feature one or two products to avoid overwhelming audiences with too many purchasing options. Additionally, including similar products at various price tiers allows readers to make informed purchasing decisions on the spot without forcing them to search for better merchant prices on other sites.
With an ever-changing market, readers may react differently this season. By purposely testing new content strategies like varying link placement, using real product photos or content length, publishers can identify what resonates most. And the quicker the impact of each change is measured, the faster that new and existing content is adapted.
"Real-time is the name of the affiliate game," Lovett said. "Having access to actionable insights and real-time analytics on your posted content will definitely give you an edge on the competition this holiday season."
Sponsored by: Sovrn
https://digiday.com/?p=472242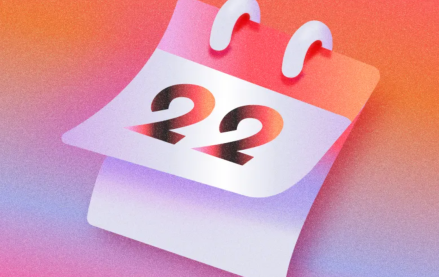 27 September 2023 • 8 min read
Suscríbete al newsletter de Digiday en Español aquí para recibir las últimas noticias sobre el sector de marcas y la industria del marketing. Esta historia fue reportada por primera vez en Modern Retail una publicación hermana de Digiday en Español. Históricamente, la estrategia navideña de Tarte Cosmetics ha girado en torno a tres ejes principales: El […]
September 27, 2023 • 10 min read
Digiday+ Research assesses how brands and influencers are using Shorts to reach new audiences and what types of Shorts videos create the most buzz for marketers.
This week's Future of TV Briefing looks at what an industry group's conditional certification of three measurement currency contenders signals about the TV ad business's measurement overhaul.