How companies are building integrated tech stacks to deliver ROI
April 4, 2023 • 4 min read
Kellie de Leon, senior director of content marketing, Treasure Data
Madtech, a phrase coined by David Raab, founder of The CDP Institute, began trending around 10 years ago with the realization that marketing technology (martech) and advertising technology (adtech) needed to be more tightly integrated to keep up with consumer demand.
Even after a decade of constant digital innovation, companies still need help to build an integrated tech stack that delivers the best return on investment. According to a recent Treasure Data study, 57% of marketers still don't feel adequately equipped to get the most out of the data they use for campaigns — which means there's still a gap in how tools are used or used together to deliver insights effectively.
Add to that the fact that there are more than 9,000 martech solutions available right now; with an overabundance of choice, the mission to find the right solutions, unlock value and build a combined madtech stack that future-proofs a business is enough to make marketers "techmad."
Centralized and unified tech stacks help enable personalized CX
With so many solutions available, it's easy to fall for what's commonly known as "shiny object syndrome" — this occurs when companies are so excited about adopting the latest thing that they don't stop to consider if they actually need it or, worse, if they're even equipped to implement and leverage it properly.
It can be challenging to distinguish between being forward-thinking and simply being reactive to the latest trends. While moving quickly towards embracing the latest buzz-worthy technologies is tempting, that's not always the right path. Without carefully evaluating solutions and understanding how they work together to meet the organization's unique business needs, brands could end up with a disconnected tech stack, leading to inefficiency and negatively impacting return on investment in the short and long term.
Companies can check this process by focusing on the customer and what's right for their business. adtech solutions allow companies to get in front of a consumer in the moment, while martech tools enable companies to gain a more longitudinal understanding of their customer base. A tech stack that centralizes and unifies all of their customer data insights enables integrated marketing and effective advertising campaigns, which results in personalized and connected customer experiences that drive revenue now while simultaneously future-proofing a business.
Fortunately, there are ways for companies to overcome the madness of madtech and implement solutions carefully, strategically and effectively.
Evaluating existing team and technology structures allows companies to identify and address needs
Many barriers can hinder companies from getting the most out of their investments, but organizational structure is often the top impediment to moving tech projects forward.
Once this is acknowledged, leaders can make the changes needed. This includes bringing systems, processes and people together, so everyone is working as one team with the same data and insights. This is critical for creating a seamless, connected customer experience, along with business efficiency, innovation and employee engagement.
Company leaders should ensure that all involved teams and departments are aligned around the same goals. They should also consider how teams are structured and how the tech is set up to maximize effectiveness and productivity.
To optimize their tech stack, companies need to be honest about what's not working and why. It is essential to ask key stakeholders and employees to evaluate how the tech they use impacts their day-to-day work and their ability to make impactful decisions. Getting employees involved early on will help address their needs and then later on help with adoption.
Adaptability creates a foundation for future scalability
Practical strategies for technology integrations are increasingly important. Vendors will often tell companies that their platform integrates with the rest of the existing tech stack, but since employees typically prefer to work with the systems they already know and use, it helps to have a system that preserves what they already have learned, alleviating potential frustrations in the learning curve around new features.
One way to achieve this is to identify opportunities to add capabilities in foundational systems that integrate with existing front-end systems so they won't disrupt the day-to-day operations for much of the team.
It's also essential to be realistic about how long it can take to adopt new technology. Employees are left playing catch-up if new features and capabilities advance faster than the learning curve. Accelerating knowledge development at the speed of innovation is not always possible. With that in mind, companies should recognize the value of their employees and plan integrations that preserve the institutional knowledge individuals have built up over time until they've learned what they need to know about the next generation of tools.
With that in mind, upskilling teams in lock-step with implementation partners helps ensure long-term efficiency without relying on outside agencies or contractors to perform core parts of the business. With this structure, internal teams learn from agency partners so that when external partners leave, internal talent manages projects themselves.
With so many ways to build tech stacks, it is tempting for brands to follow the latest trend. However, successfully adopting a new platform means seamlessly integrating it with what companies already have in place, improving the whole. A customer-centric approach coupled with a connected customer data foundation helps easily integrate martech and adtech systems so that they can work together — without driving teams mad. 
Sponsored by: Treasure Data
https://digiday.com/?p=498439
September 27, 2023 • 10 min read
Digiday+ Research assesses how brands and influencers are using Shorts to reach new audiences and what types of Shorts videos create the most buzz for marketers.
This week's Future of TV Briefing looks at what an industry group's conditional certification of three measurement currency contenders signals about the TV ad business's measurement overhaul.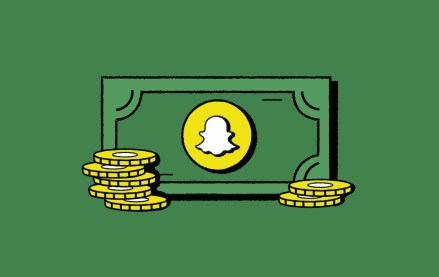 September 27, 2023 • 4 min read
Yesterday, Snapchat marked its return to in-person agency roadshows, sending company representatives to Horizon Media's Manhattan office to showcase a Snap-designed video game intended to capture the essence of what it's like to work at an agency — and how Snapchat can be part of the process.