Pre-roll is out, outstream is in: How video advertising is changing in 2016
February 9, 2016 • 4 min read
•
•
by Eric Hoffert, SVP Video Technology, AppNexus 
Walled gardens and greater compression of supply are the state of play in video advertising this year.  The question is: What can be done to combat these trends?
If you've been paying attention to the digital advertising business lately, you'd be well within reason to suspect that Google intends to dominate the industry in the same way Standard sought to dominate oil one hundred years ago. Take the company's recent decision to remove its entire YouTube inventory from its open exchange, AdX, and place it solely in the confines of DoubleClick Bid Manager (DBM) and AdWords.
By creating yet another walled garden – this time around video – Google stands to constrict the flow of quality pre-roll video ads across the web.
While Google refortifies its walled garden, another major platform, LiveRail, the video SSP that Facebook acquired in 2014, is now effectively transitioning out of third-party video ad serving, leaving video publishers with even fewer options. Meanwhile, Yahoo's BrightRoll suffers from widespread concerns about the quality of its inventory and from the voluntary departure of several senior video executives.
Demand for a thriving video marketplace exists. More than ever, buyers want to reach engaged audiences across all major screens, and to mirror the way they now consume their media. Indeed, eMarketer predicts an 84% increase in programmatic video ad spending in 2016. But when taken together, these recent developments spell bad news for advertisers and publishers, alike. The emerging supply scarcity already threatens to cause a sizable market imbalance. If things don't turn around quickly, the steep decline in open, exchange-driven video supply could easily turn into a free fall.
We're only into February, and already the video advertising model that we've known for years, exchange traded pre-roll, is under significant strain . It's up to the industry to pick up the pieces and build robust, independent alternatives to Google. How do we make that happen?
Here's how. By embracing and accelerating the adoption of emerging video formats like outstream, by solving the ongoing challenges posed by latency, and by doubling down on mobile video, we can build a robust, open marketplace where publishers can better monetize creativity and where advertisers can reach their audiences. With its fine-tuned audience targeting capabilities, outstream is poised to replace exchange traded pre-roll as the preferred choice of performance looking to spend their digital budgets. TV buyers, on the other hand, will allocate more of their TV spend to mobile video as both the user experience and measurement capabilities of those formats converge.
Unlike pre-roll instream video, outstream doesn't require video content to display after the advertisement. Outstream also has the advantage of being highly viewable.  In fact, outstream inventory is only "created" when the ad unit falls within the screen, and is seen by a pair of human eyes. It allows all publishers – not just video publishers – to auction video inventory and monetize with the higher CPMs video ads command.
This alone is great news for buyers hoping to gain insight into the real impact of their video ads. But outstream video also happens to be better than instream at brand exposure. A recent 2015 study by Teads concluded that outstream formats actually generate 10% greater brand awareness than instream pre-roll videos.
Let's also not forget mobile video ads. Having overcome major technological hurdles mobile video is poised for widespread adoption. This is a huge win-win for the whole ecosystem. Buyers appreciate mobile videos since viewers see them as less intrusive than banner ads, and sellers like them for their higher CPMs.
Outstream and mobile video advertising offer clear advantages over pre-roll instream. But there's plenty more to improve, such as the ongoing need to address latency. An oft-cited study by Aberdeen Group indicates that a mere one-second buffering delay can result in an 11% reduction in page views, a 16% drop in customer experience and a 7% loss in overall conversions. In other words, the losses inflicted by latency aren't exactly chump change – especially given the fact that the value of online global video advertising stood at $16.1B in 2015 alone.
With Google walling off YouTube, Facebook seemingly exiting third-party video ad serving, and Yahoo up against the wall, the fault lines have shifted. Marketers justifiably feel left in the lurch, and publishers need an independent platform to help them monetize with high-quality, viewable video inventory.
The market needs a scaled, independent leader that can offer superior reach, audience building, and pricing across diverse video supply pools. The question becomes: Who will be the first to provide it?
https://digiday.com/?p=160697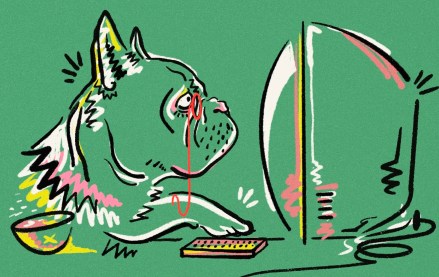 October 2, 2023 • 7 min read
•
•
When it comes to agencies, both of Meta's older sibling social media platforms may be past their primes.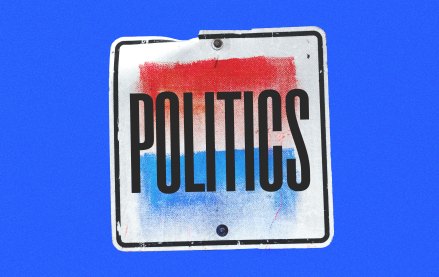 October 2, 2023 • 3 min read
•
•
As agencies prepare for record political spending in 2024, Stagwell is gearing up for the election with new partnerships, products and ad spending predictions.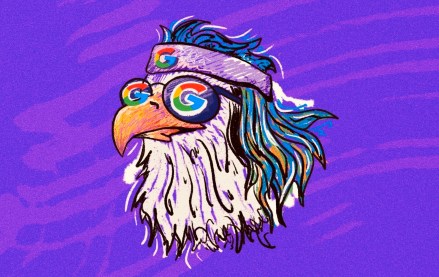 October 2, 2023 • 3 min read
•
•
The legal battle sees Apple and Google et al attempt to conceal their inner workings, developments that mirror the experience of their media customers.