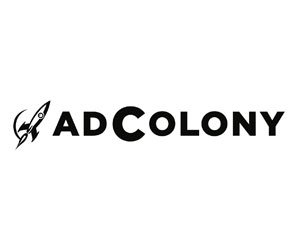 This is final installment in the series "Video Upfront." This series is sponsored by AdColony, a leading mobile video marketing platform whose proprietary Instant-Play™ technology serves razor sharp, full-screen video ads instantly in HD across its network of top iOS and Android apps.
This piece was written by Will Kassoy, CEO of AdColony.
---
With the NewFronts kicking off today, much of the industry chatter will shift away from the clicks, bids and data that typically dominate online ad conversations, to the glitz and glamour of "old-school" Madison Avenue. We're in for a two-week, TV-style, dog and pony show, and with good reason: there are potentially TV-sized budgets on the line.
Yet as we read the tweets and in some cases even watch the live streams showcasing what companies like Yahoo, Hulu and The New York Times offer up as examples of "premium" digital content, one huge question remains unanswered for me which is: are the NewFronts giving enough air time to mobile?
With consumer time spent on mobile devices now surpassing the desktop, we need to give more credit to mobile as a platform and broaden our definition of "premium" content beyond linear video. The smartest marketers today are reaching consumers on all screens and, in my opinion all AAA content with high reach – indicating huge popularity – should be included.
Personally, I've never been a fan of reality TV or shows like American Idol, but they are hugely popular.  And as brand trying to reach that audience, you have to be there. Why wouldn't we take that same view for mobile content?
"Premium" Video Doesn't Exist Without Mobile
Given that nearly 90 percent of time spent in mobile is in native apps, and most mobile apps are broadly in the entertainment, games and social categories, should we be asking ourselves how to apply desktop-based definitions of "premium" content to mobile – or, should we perhaps redefine what premium means for mobile, by actually looking at consumer behavior with mobile content?
There's no question that linear video watching is on the rise and is gaining popularity on mobile, too. But digging into the top paid and free apps in the App Store and Google Play Store reveals where users are spending most of their time on mobile – and the same leaders on the desktop are not the same content leaders in terms of mobile apps. The caveat is that these mobile leaders currently don't seem to receive enough credit when it comes to buying, considering or even discussing "premium" video. A look at the full roster of presenting companies at the Newfronts makes that clear.
The NewFronts have certainly evolved since their inception in 2008, in lockstep with the ongoing evolution of the overall landscape. With the backing of the IAB, the focus has shifted from trying to prove that online video programming is worthy of both brands' and media buyers' attention, to figuring out how to broker deals that truly reflect the value proposition inherent in well-produced digital content.
But coming from a long history of brand management, including experience as a buyer in the Upfront market, I'd love to see the NewFronts strengthen their focus on the mobile platform and the content that is most popular with consumers today.
Future Newfronts: More Premium, More Mobile
I bought TV and digital in the Upfronts to secure time on media properties that had the highest reach among my audience, with secondary benefits like cost efficiencies and integration opportunities. Brands and buyers in the Newfronts likely want the same.
I'm not suggesting that future Newfronts be dominated by presentations from companies that create games, entertainment and social networking apps, but if this marketplace is truly going to reflect consumer behavior and its influence over the broader media economy, then the notion of what "premium" content is and its pervasiveness with mobile needs to also evolve.
Figuring out how to vet and include high-quality mobile content providers in future Newfronts will help ensure that participating advertisers are truly getting access to audiences across screens, not to mention when they're truly engaged.
Image via Shutterstock 
https://digiday.com/?p=73133
September 27, 2023 • 10 min read
Digiday+ Research assesses how brands and influencers are using Shorts to reach new audiences and what types of Shorts videos create the most buzz for marketers.
This week's Future of TV Briefing looks at what an industry group's conditional certification of three measurement currency contenders signals about the TV ad business's measurement overhaul.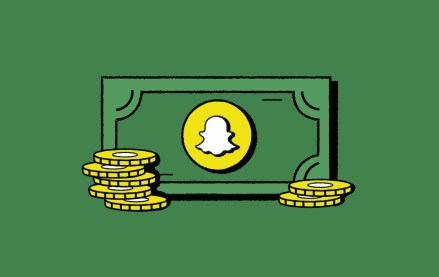 September 27, 2023 • 4 min read
Yesterday, Snapchat marked its return to in-person agency roadshows, sending company representatives to Horizon Media's Manhattan office to showcase a Snap-designed video game intended to capture the essence of what it's like to work at an agency — and how Snapchat can be part of the process.