Yahoo's Mark Ellis, who recently left AOL to become the company's vp of North American sales, believes that common sense about ROI and consistent innovation drive successful display campaigns.
How can a brand use display successfully in a world with so much competition for consumers' attention?
It depends on what the brand objectives are, such as awareness, education, collecting consumer contact information, acquisition, etc. But with so much fragmentation, I would recommend going big in big places and in environments that limit the amount of advertising on a page. Yahoo's Login Page is a great example, offering brands the ability to reach 7.5 percent of the U.S. population daily and nearly one in three people in the U.S. monthly — an average of 32.3 million people — as well as a rich canvas where brands can create unique advertising experiences through floating, expandable and OPA XXL ad formats that connect with, engage and activate users. It's also important to note that consumers are becoming more and more digitally savvy, quickly detecting and tuning out non-targeted or unappealing ads, i.e., banner blindness. Therefore, it's critical to break through the clutter with rich media format ads like Chevy's on our login page.
What does a good display campaign look like — and how does that "architecture" relate to driving engagement?
There are a couple of factors involved in making a good display campaign great — smart targeting to reach the right potential customers, compelling creative, ie., in-banner video, floating ads, unique sizes and positions, multiple functionality, etc, and frequency management to make sure that a potential customer sees the message the right number of times — between three and ten depending on campaign objectives. In addition, creative should also rotate based on a potential customer's actions — i.e., saw, interacted, clicked, etc — to create what is called "sequential messaging" and lead them down a purchase funnel. Each is critical, and all help drive engagement, the time spent reading or interacting.
How do we truly measure ROI in display?
Display is just one part of digital — the most measurable form of advertising — and there are many ways to measure it: impressions, clickthrough rates, actions such as filling out a form or requests for more information, and consumer surveys to gauge brand lift.  But at the end of the day, the best measure of display performance is tying it directly to sales or other advertiser objectives, like in-store visits. There needs to be close collaboration, such as data sharing, between publisher and advertiser to accurately measure sales performance.
What are the opportunities for growth in display?
We see a number of areas for growth in display. Retailers, for example, are looking for ways to digitally recreate and expand upon the experience of their offline collateral. One that comes to mind is the rebranding campaign for 123-year-old department store Belk, which wanted to refresh its image to reach the younger set during the holiday shopping season last fall. We worked with them on Custom Pullover ads in Yahoo Mail, which expanded from a 300 x 600 banner on click.  It included a video spot and social media ties-in to Facebook and Twitter, so that shoppers could share their Belk experiences. Consumers who interacted with the ad unit spent an average of 22 seconds with it, compared with the industry benchmark of just six seconds. In terms of click-through rate, the campaign gleaned more than 99,000 click actions — a CTR of 1.8 percent — compared with the industry benchmark of 0.9 percent. Hollywood studios, which we're helping to be as creative online as they are offline, are another example of this. On May 20, to coincide with the general release of Disney's Pirates of the Caribbean: On Stranger Tides, we debuted a campaign which brought elements of the film's swashbuckling action to life on three of our most-trafficked sites — Yahoo homepage, Yahoo Movies, and Yahoo OMG en Espanol. On Yahoo Movies, visitors tempted to click on the ad by the flapping of a mermaid's tail would trigger a takeover ad showcasing key scenes from the film. These are a couple of examples of the categories of advertisers that were initially slow to adopt digital but are ramping up their digital media mix and represent growth opportunities for all digital publishers.
In a time when data-driven insights are so vital to display campaign development, how do we ensure that creativity doesn't get lost?

There is a place for both insights and creativity in the formulation of a great display campaign. To be clear, insights are a valuable resource that help advertisers to understand their audiences on a deeper level, serving to inform the creative process. It's important, however, that brands view those insights as a starting point and a guide to display campaign development rather than a set of rigid directions.  We have to allow our creatives the ability to let their innovative juices flow and take measured risks that have the potential to result in big wins.
https://digiday.com/?p=4061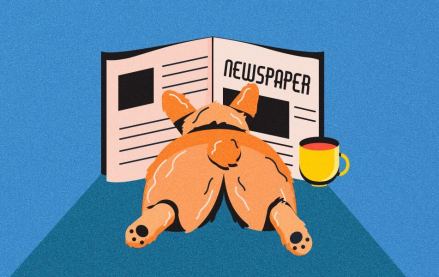 November 30, 2023 • 4 min read
Digiday+ Research found that publishers' programmatic ad revenue didn't quite live up to expectations this year, but they still see it as a growth area.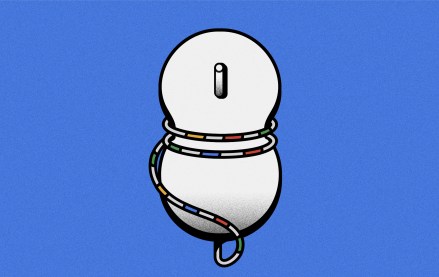 November 30, 2023 • 13 min read
For a couple of publishers, referrals from Google are down upwards of 60%.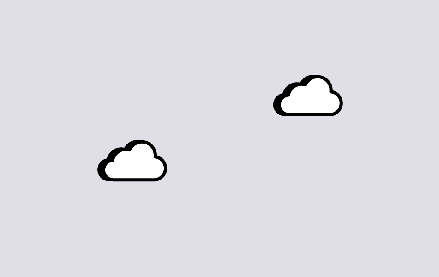 November 29, 2023 • 6 min read
Reducing carbon emissions from the digital ad ecosystem is an important priority, but various players are skeptical that much can — and is — being done to practice sustainability.