Microsoft has scratched and clawed (and bought through its costly Yahoo deal) its way to a distant No. 2 spot in the search engine race. But Google is as dominant as ever. Microsoft's best hope might be social media.
Some analysts believe Microsoft can one-up Google+ by integrating social media into search results based on user intent, interests, location and social profile. Of course Microsoft will have to do all this without a social networking property of its own.
"Ultimately, if Bing wants to stay in the game, they will need to leverage social in the search results as relevancy is now going far beyond geo-targeting, page rank and keyword discovery," said Brian Wool, vp of distribution for local search optimization company Localeze, a division of TargusInfo. "By definition, truly social search breaks the barrier of current relevancy indicators and fully takes into consideration an individual's social grid. However, I believe social will simply be another relevancy element to what currently exists today — location, page links, quality of content, etc. The next layer or generation of general search will provide search results of data from social circles, such as friends checking-in, writing a review, posting a photo, etc."
Microsoft has tipped its hand in this regard. A screenshot was recently leaked for the social project "Tulalip." By the looks of it, Microsoft is creating a search functionality for social networks, Wool believes.
"Having the Facebook and Twitter sign in indicates that it is not a competitor to those networks; it's going to somehow integrate with those networks, which supports our theory that they (Microsoft) should, in fact, just introduce search into existing platforms rather than start from scratch," he said.
Of course, Microsoft doesn't need to reinvent the wheel. It has a close relationship with Facebook, having invested in the company back in 2007. Bing already powers Facebook search results and integrates Facebook data into results. Microsoft is also in talks with Twitter to extend a deal for access to Twitter's real-time updates. Google allowed its deal for Twitter's updates to expire earlier this month.
"In our view, we believe Microsoft and Bing should leverage their relationship with Facebook, especially now that they have just bought a stake, and should introduce search into that existing environment," stated Daniel Wilkinson, digital strategy director for Jellyfish, a paid search marketing firm. "As soon as they have a credible web search functionality within Facebook and Twitter, then I do think they can be a credible competitor to Google. Bing is likely less focused on imitating Google as it is on concentrating on new experiences, markets and opportunities in search that have yet to be explored or fully tapped."
Those opportunities may include using social media to make inroads in the growing local-mobile space, and this may be Bing's last best chance at wounding Google, according to Wilkinson. Wilkinson believes that the combination of consumer adoption in social-local-mobile space and the rise in prominence of companies likeGroupon and LivingSocial may allow Bing to capitalize on its assets and create a profitable niche in geo-targeted results that create more relevant results for consumers.
Not everyone is convinced that social media will revolutionize search.
"Listen, in general, when people search Google, for example, they have what we call intent-based search," said Mark Suster general partner at GRP Partners, in a recent interview with Digiday. "They want to know a good restaurant in Santa Monica or what the best baby stroller to buy is — they are searching for information. I'm not sure the same model applies to social media. The idea that I would search in social media for recommendations on a purchase, it doesn't seem like that is how the majority of people are searching for content or creating content. Is social search going to necessarily replace traditional search, or become nearly as big? I don't think so."
https://digiday.com/?p=3678
October 2, 2023 • 1 min read
•
•
The publishers who attended DPS were focused on the potential upsides of applying the technology to their operations while guarding against the downsides.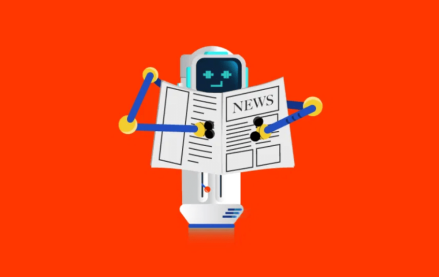 October 2, 2023 • 4 min read
•
•
Now that ChatGPT users can surf the internet for information, some publishers are reconsidering the weight of the issue.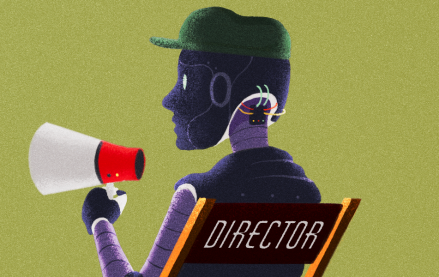 October 2, 2023 • 5 min read
•
•
As Meta makes celebrity-like chatbots, ChatGPT learned to "hear," "see" and "speak" while Spotify is piloting AI-translated podcasts.