What it is: There are two schools of thought when it comes to mobile search engine optimization: those who believe that websites should have a single URL for mobile and desktop users and those who think that there should be an m. URL. Sites that employ a single URL make use of style sheets to create mobile-customized versions of the desktop content for mobile users once they land on a page. Mobile-specific sites cannot be viewed via desktop browsers. Even though "m" sites offer users a mobile experience, for the purposes of search engine discovery, a single URL is much more likely to enable consumers to find what they are looking for.
Why it matters: Twenty percent of all searches will be done on mobile devices by 2012, according to some estimates. Search is the single largest Internet marketing tool. There's an entire industry has sprung up around making sure that when a consumer searches for widgets, your company's widgets top the list of search results. But even though more consumers are using their mobile devices to conduct searches, a surprising number of ecommerce sites have not modified their pages to make them easily accessible mobile search engines. If, for example, a consumer searches "Costco mobile site," the search results displayed include a number of articles about Costco's mobile marketing efforts, including one about Costco's new mobile website, but no listing for the site itself.
There is a gap between the percentage of searches done on mobile devices and the percentage of search advertising dollars being spent in the category. According to some estimates, mobile accounts for 9 percent of all searches but less than 2 percent of search ad dollars spent this year. But even if mobile search dollars continue to lag, there is no getting around the fact that more and more consumers are using mobile devices to search, especially for local and hyperlocal content. A recent Google study reported that 77 percent of smartphone users visit search engines. And nine out of ten smartphone searches results in an action (purchasing, visiting a business, etc.) More than 60 percent of mobile phone owners search for brands from their mobile devices before making purchases, according to some estimates. Merchants who have created mobile-friendly websites and have optimized them for mobile search will benefit from this trend.
Who's doing it: Virtually all search engines now employ mobile Web crawlers. Google has two crawlers that scour the Internet. Googlebot indexes the content on desktop-type browsers and Googlebot Mobile crawls mobile content. Yahoo's mobile web crawler, YahooSeeker/M1A1-R2D2, also collects documents from the mobile web in order to build a searchable index. On pages that have not been optimized for mobile, mobile webcrawlers will strip out anything, including images, which could slow that page's loading time. The better the page renders, the higher the placement on search results and the more likely that users' experience will be positive. The problem lies in those pages from which content is collected. The degree to which Web pages are optimized for mobile search varies from completely to not at all.
Assessment: The mobile search experience is different from desktop. Smaller screens, more limited browsers and shorter attention spans are mobile search realities and need to be accounted for. Mobile SEO will be potent tool for merchants, especially as technology, including HTML5, to enhance the functionality of the mobile Web. Location-based results influence how consumers use search and how browsers display results. In order to increase traffic to mobile pages and drive revenue, it is essential for brands to think strategically about how to leverage common mobile SEO practices in order to increase brand loyalty and maximize traffic.
https://digiday.com/?p=3658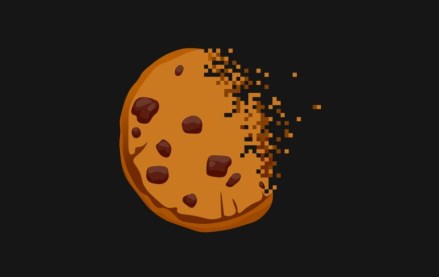 September 21, 2023 • 9 min read
Publishers who attended the Digiday Publishing Summit opened up about their top challenges, concerns and curiosities during closed-door, anonymous town hall meetings.
September 21, 2023 • 3 min read
WBD is seeing ad revenue growth from its YouTube channels and engagement on Threads surpass performance on X.
September 21, 2023 • 4 min read
Powering all of Amazon's hardware is an updated large language model, that could help connected devices actually be smarter.