Why CTV ad fatigue is real — and why overlay ads may be a solution, study
May 3, 2022 • 3 min read
• By
Digiday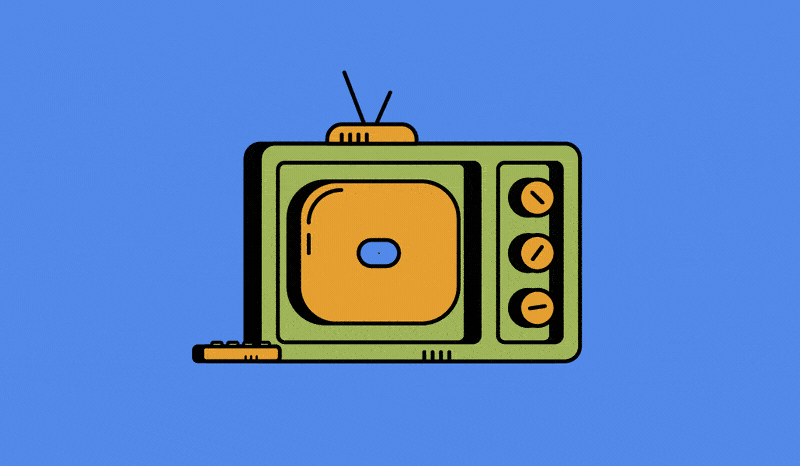 Ivy Liu
Netflix's recent capitulation to adding advertising to its revenue stream means yet more marketing that consumers will be exposed to.
That could pose a problem for all the connected TV providers that offer ads, according to a new study about to be released by IPG's Magna unit in association with contextual intelligence platform GumGum, which is in the business of suggesting new ad solutions to digital platforms. However, the study suggests that ad-supported CTV providers roll out overlay ads, which they found to be less intrusive, more affordable and slightly more sticky.
For starters, overlay ads run literally as a small amount of signage appearing in the content, either in one corner or along the bottom of the screen — rather than interrupting programming with a traditionally rendered ad message. Though there's widespread debate over exactly which company first employed overlays, they haven't yet caught on broadly, given they're not easily incorporated into the post-production process, according to GumGum CEO Phil Schraeder.
As for the study, which Digiday obtained ahead of its release today, Magna's Media Trials unit recruited 807 respondents ages 18-54, who were then randomized into exposed and control groups who were asked to watch a 30-minute streaming show of their choice which included :15 and :30 video ads or :06 overlay ads. Advertisers in the test included Viacom, New Balance, Tracfone and the Mini car brand.
"CTV is the space that has the most potential, but so little is happening when it comes to ad format innovation," said Kara Manatt, Magna's executive vp of intelligence solutions. "I think a lot of people in the industry, including our clients are concerned about obviously capturing and holding consumer attention. That topic never goes away, because it's a consistent problem."
Perhaps the most troubling finding for ad-supported CTV providers is the fatigue viewers feel about the amount of ads they're seeing. A total of 65 percent registered an increase in the number they're exposed to — 71 percent of respondents 18-24 noticed an uptick, higher than other demos. That younger age bracket also tries harder than older respondents to avoid ads all, or at least some, of the time.
The study also found that overlay ads don't "feel" as invasive as regular spots. When four overlay ads were served to participants, they perceived an average 1.72 ads; whereas when they were served six video ads, they perceived an average 5.33 ads. Overlays also are generally perceived as less distracting — according to the study, only 17 percent agreed or strongly agreed they disrupted the viewing experience.
"How do we help brands see and test these alternatives that could really be more powerful, more effective, but also set the advertiser and their partners up for where the future is ultimately going," said Schraeder.
Overlay ads, according to the study, offer even a slight bump (+5 percent) in brand favorability along with a 4 percent purchase intent bump. His suggestion to marketers: look for opportunities to place the overlays contextually in the content. (The study showed a sample overlay of a kitchen mixer when the content included a baking recipe.)
Schraeder added the research can also guide advertisers and agencies toward new solutions in even more nascent ad environments than red-hot CTV. "When we think about where this is all going, the next big [opportunities are] in gaming," he said. "We're looking at what the meta[verse] looks like, and all of these new emerging digital environments."