'We're getting better at swarming the internet': What publishers learned from the Cyber 5
December 7, 2020 • 4 min read
•
•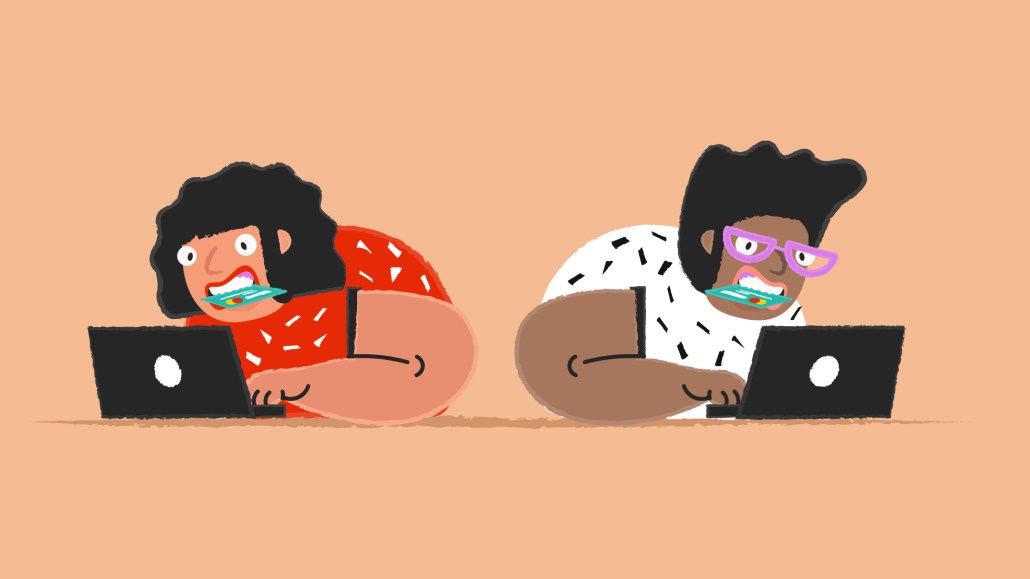 Ivy Liu
The busiest five-day shopping stretch of the year is now in the rear view mirror and many publishers with commerce operations have much to be thankful for.
BuzzFeed's gift guide revenue soared more than 575%, thanks to plans to go bigger and start earlier — it produced over 200% more gift guide content and began publishing it six weeks earlier than it did last year, said Nilla Ali, svp of commerce at BuzzFeed.
Vox Media's The Strategist saw its Cyber 5 revenues leap 120% year over year, thanks not only to holiday guides but pieces it refines all year. Indeed, a bigger percentage of that growth was powered by revenue from evergreen articles rather than Black Friday- or Cyber Monday-specific ones, said Camilla Cho, Vox Media's svp of e-commerce.
Verizon Media Group's second big run — this is its second Cyber 5 after a major investment in commerce — at the holiday stretch saw its revenues increase 105%, and a nearly 200% increase in gross merchandise volume, head of consumer revenue Joanna Lambert said.
The strong growth was a payoff for work done all year to adapt to extraordinary circumstances. But now, those and other publishers have to figure out how much of what they experienced is a signal about what might happen next year — and what is an anomaly.
While people across the industry have talked about coronavirus as an accelerant which sped media and marketing down paths they were just starting to tread, much of what happened during this year's Cyber 5 was driven by highly unusual factors.
For example, lots of merchants and retailers began releasing their deals a lot earlier than usual, hoping that getting orders in earlier might help them avoid potential fulfillment problems caused by a crush of online orders.
(Another thing they hope was an anomaly: The affiliate network Impact went down for almost two hours, causing a wave of panic to roll through many publishers' commerce war rooms.)
But even with 2021 still a few weeks away, and many unknowns still hanging over the economy, publishers and agencies both teased a few things out of this year's Cyber 5.
A longer shopping season
A whole host of factors conspired to start the 2020 holiday shopping season a lot earlier, ranging from merchant fulfillment concerns to Amazon holding Prime Day in mid-October.
Whether one of those things was more important or not, "that pull forward from the merchants was real," said Jessica Spira, vp of partner growth and management at Ziff Media Group.
Spira noted that the data gathered across ZMG's sites showed their audience shopping decisively. "[Average order value was up], our conversion rate was double what it normally is," Spira said. "Our lead in [to the Cyber 5] was super strong."
Media and affiliate budgets will keep coming together — because more publishers are making the case
Historically, brands and retailers have managed their affiliate and media budgets separately. And while publishers have spent years trying to talk advertisers into doing package deals, "it's a small set of publishers that have begun to crack that nut," said Natalee Geldert, senior director of brand and media partnerships at PMG.
But this year, Geldert said, "the list of publishers that can do it grew," and their success could help reorient more people around the wisdom of using their media inventory in innovative ways to drive conversions.
More always-on thinking
While publishers and retailers still rely on shopping tentpole events to drive large amounts of revenue, this year reinforced that publishers need to be able to help keep sales strong all year. That will be especially important over the next six months, as the country waits out the distribution and effect of a coronavirus vaccine.
"Most clients are trying to figure out the moments to win in the everyday," said Amy Lanzi, commerce practice lead at Publicis. "The things we know to be true from a holiday perspective or how you plan a marketing calendar are broken…We're not clear on what's going to happen in Q1 and Q2."
That focus on evergreen content helps during tentpoles too. Vox Media's the Strategist drove more Cyber 5 revenue growth from its evergreen articles than it did from its Black Friday and Cyber Monday articles.
Faster is better
Typically, the data and reporting lag from affiliate networks makes it hard for publishers to figure out which posts are driving the best results, which makes it difficult to maximize their revenue in real time. But publishers that invested in figuring out other signals did great.
For example, BuzzFeed has identified a range of metrics and indicators that helps it understand which articles to promote on social.
"We're generally getting better at swarming the internet," BuzzFeed's Ali said. "In the past, it was more of a 'let's try this and see what happens.' We now have multiple years of testing tactics at Facebook and Instagram and Apple and our sites and knowing where things work best."
https://digiday.com/?p=385436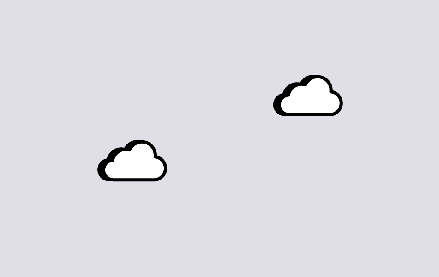 November 29, 2023 • 6 min read
Reducing carbon emissions from the digital ad ecosystem is an important priority, but various players are skeptical that much can — and is — being done to practice sustainability.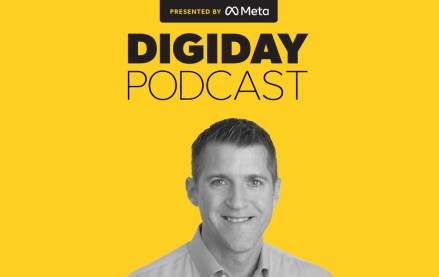 November 28, 2023 • 4 min read
Google's vp of global ads is confident that cookies will be gone from Chrome by the end of next year, despite all the challenges currently facing the ad market.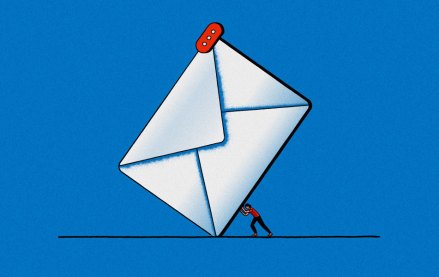 November 28, 2023 • 6 min read
Some email newsletter platforms' click-through rates are actually click-to-open rates, which are measured against the number of emails opened rather than the emails sent. But buyers seem to prefer it that way.