This article is a WTF explainer, in which we break down media and marketing's most confusing terms. More from the series →
With media buyers becoming pickier about how and where they buy their programmatic ads, publishers are seeing more of an opportunity to prove they are worth more than just the inventory they sell using demand-side optimization tactics.
At first glance, DPO, sounds very similar to supply-path optimization — both are basically umbrella terms for how to reduce the costs of what gets bought in programmatic auctions without skimping on performance. But there are differences in what data is collected by DPO-minded publishers and how they use that data. Here's an explainer on what we know about DPO.
WTF is DPO?
DPO is the inverse to SPO in that it attempts to understand how impressions are bought rather than sold. Whereas SPO users are concerned with understanding the ad tech vendors they buy ads from, DPO players want to know all they can about the vendors bidding on their ads. Both publishers and the supply-side platforms that sell their ads in programmatic auctions can use DPO.
Why is DPO important?
To understand DPO, it might be helpful to picture a shopping mall, one where several stores are selling the same item for a manufacturer who believes the more places that sell that item on their behalf the likelier there will be multiple bids for it. These sellers also sell that same item through resellers. Together they drive up prices for the same item, but that also means less money goes to the manufacturer as every merchant, whether they're a seller or reseller, takes a cut each time they make a sale. It's a slippery slope of diminishing returns for the manufacturer compounded by how hard it is for the buyer to see how each merchant sources and then sells the item. And yet, it's how many publishers sell their ads to advertisers, via sellers and resellers operating programmatic auctions.
But DPO is a way of fixing the issue. Using DPO, publishers or the ad tech sellers they sell through can observe how impressions are bought. And with that insight, the seller can help buyers make more informed choices on how and where they bid on impressions to have more of a chance of buying more of them from specific sellers.
OK. But what do I need to do to make DPO work?
Whether it's the publisher or the SSP, DPO comes down to how well the seller can help the buyer find ways to win more auctions for impressions. The insight stems from the data sellers are able to access from ad tech vendors making bids such as the win rate of a buyer, payment terms, the response times of bids and the quality of the ad. Even the credit rating of a buyer can be checked as some sellers may want to consider the risk of not getting paid when calculating what bids to accept. When Sizmek filed for bankruptcy earlier this year, it left the ad tech vendors it bought from with millions of dollars worth of unpaid bills, for example. The process starts with the seller working out who their best buyers are. From there, they can start to optimize the path from publisher to SSP, exchange and ad network to DSP, agency trading desks and advertisers that buy impressions.
DPO sounds like it could be bad news for some SSPs and exchanges.
One natural consequence of curating bids is that publishers understand how bidders like to buy inventory so that they can make sure their auctions are the most attractive. Not all SSPs and exchanges are created equal, which means some will fall by the wayside as publishers become more knowledgeable about DPO and drop those sellers that either cost them money because they're taking an unnecessary cut from a bid or are hurting their site's overall performance as a result of selling ads that have lower viewability.
Over time, this could make advertisers more likely to pick the route that comes straight from the publisher to the exchange to the DSP as they funnel more spend through the most direct, efficient routes to impressions.
"Ultimately the exchange or SSP space is commoditized, for this layer of the ecosystem to develop efficiencies and innovate, it is imperative for the sell side to consolidate their supply partners," said Amanda Martin, vp of enterprise partnerships at Goodway Group's European arm, Control v. Exposed. "This is the underlying motivation of the buy side, which should be shared by the sell-side."
Is DPO good news for advertisers?
DPO, combined with SPO, could help advertisers negotiate better terms and broker better transparency from the companies they buy ads from and secure data from ad tech vendors by consolidating their spend. The more advertisers spend money through fewer ad tech partners, the more negotiating power they have. The subsequent reassurances from either publishers or SSPs make it easier for advertisers to spend in the open marketplace where they can buy the same high-quality ads they get in private marketplaces for cheaper. Just like a trader looks at factors like time of day, site, ad size and audience, the path to an impression could be another optimization lever.
But publishers are the real winners as a result of DPO, right?
Aside from the increased revenues from committed buyers, reduced risk of working with shady ad tech vendors and the prospect of selling better-performing ads, DPO is ultimately about enhancing the user experience on sites for publishers. There are fewer latency issues and compatibility hiccups that can affect how ads appear on sites, said Keith Pieper, vp of product operations at ad tech vendor Sovrn. The demands on a publisher's ad server caused by the sheer volume of bids coming from server-side bidding, header bidding and direct deals will lessen as DPO eases all that intensity and quickens how auctions are executed, said Pieper.
https://digiday.com/?p=352201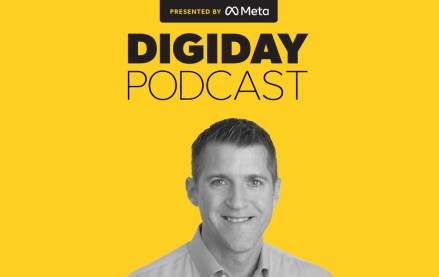 November 28, 2023 • 4 min read
Google's vp of global ads is confident that cookies will be gone from Chrome by the end of next year, despite all the challenges currently facing the ad market.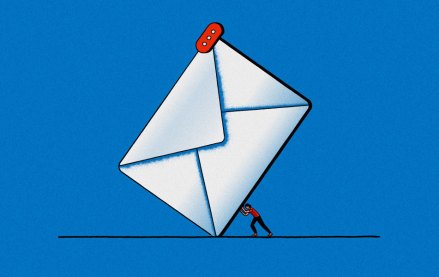 November 28, 2023 • 6 min read
Some email newsletter platforms' click-through rates are actually click-to-open rates, which are measured against the number of emails opened rather than the emails sent. But buyers seem to prefer it that way.
November 24, 2023 • 5 min read
Publishers' events businesses picked up pretty significantly during the back half of this year — and they will focus on sustaining that lift into 2024, according to Digiday+ Research.