Amazon has reportedly managed to outbid Maurice Levy-backed ad tech firm owner Ycor for the purchase of Sizmek's ad server and Dynamic Creative Optimization business.
Ycor, which owns ad tech firm Weborama, launched a last-minute counter bid to Amazon's on June 7, slowing the retail giant's ad tech plans. But the delay was to be short-lived.
Amazon's initial bid was for a reported $30 million, though documents filed in a New York Court on June 17, stated that Ycor was willing to raise its initial bid multiple times, by a total of at least $15 million, while Amazon raised its own bid by $7.5 million. No official disclosure of the final price has been given.
Regardless, Amazon has still managed to buy two of Sizmek's core products for a song. Although the final bid is likely now higher than the initial price tag, $30 million is roughly a third of what Sizmek's annual revenues are, according to sources with knowledge of the business.
What Amazon would stand to gain from the buyout, has been well documented. But there is just as much talk in the ad tech industry as to what challenges the retail giant may face after buying the Sizmek ad server in particular.
Here's a look at some of those challenges:
Maintaining an expensive ad server infrastructure
Some ad tech executives believe the Sizmek ad server was not getting the full attention it needed over the last few years. In fact, Sizmek had tried and failed to relaunch its upgraded ad server several times with any success. The first and second attempts were "a disaster," said an ad tech exec who previously worked for Sizmek. However, over the last year, the team had rallied under the new leadership of CEO Mark Grether, who joined in 2017, and managed to overhaul plans with the result that a  successful upgrade was launched last Spring, complete with far more sophisticated attribution features.
However, migrating ad servers even internally is a major undertaking. Only some Sizmek clients have migrated over to the new ad server platform. Many of Sizmek's largest clients remain on the old ad server, which a former Sizmek employee said was due to the fact that these clients required sophisticated attribution features that hadn't been available on the new platform. That means that, currently, Sizmek is running dual ad-server platforms — at great cost.
"It takes a lot of development resources to keep an ad server's features competitive in the market, especially when competing with Google," said Arnaud Créput, CEO of ad server Smart. Amazon's move demonstrates how hard it is to build an ad server from scratch, even for them, he added. "Many companies have acquired or built ad servers and then struggled to keep the solutions competitive and to make those businesses work."
Although Amazon has the server capacity to help ease this, it will initially need to fork out a chunky sum in order to keep those dual ad servers going, before eventually migrating all clients over to the newer version, according to ad tech sources.
Retaining Sizmek talent
In order to sort through and manage some of the challenges that will arise on the technical side, Amazon will need to retain key Sizmek product talent. Even a business with Amazon's engineering clout, won't necessarily find it a walk in the park to pick up and run with another business's ad server. They'll need an in-depth understanding of the nuances of that particular ad server's infrastructure, as well as a deep understanding of the digital ad ecosystem and how everyone fits and plugs into each other. "You can have the greatest coders in the world, but if they're fresh into the ads business, it's different," said an ad tech executive who spoke on condition of anonymity. "When people talk about the [Amazon's] DSP itself they say it's one of the worst. Their tech isn't known as the best in ad tech; they're known for their data and their name."
It wouldn't have helped that many of Sizmek's top engineers have left the company in droves over the last few years. Retaining the remaining staff, will be critical. "If they [Amazon] are unable to retain the talent who worked on the [ad server] project, that is going to be very tough," said Kees de Jong, managing partner of headhunting consultancy Uncommon People and former Sizmek gm for EMEA. "[Building ad servers] is a complex beast, and if you come in completely fresh, then it's difficult."
Migrating Amazon-suspicious clients
Not all existing Sizmek ad server clients will be thrilled to be adopted by Amazon. The current company line is that Amazon Advertising and Sizmek will continue to operate separately for the time being. However, some ad executives have claimed that certain clients will be more sensitive to being on an Amazon-owned ad server than others. For starters, those on the old ad server infrastructure will need to undergo the same laborious task of any ad server migration, as they are gradually shifted over to the upgraded version — an outcome many ad executives believe will be inevitable. "From the inside out, Sizmek will be difficult to sort out and manage," said an ad tech executive who spoke on condition of anonymity.
But clients that compete with Amazon, or ones that actively sell their products to Amazon, are likely to be unnerved by any shift to the retail giant's products suite. "That are certain types of [Sizmek] clients that may not be super comfortable with their data running across Amazon-owned products," said de Jong. "You then have the scenario of the teacher marking its own homework."

Far larger global footprint
While we tend to think of Amazon as a global company, in reality, its core markets are predominantly U.S. and Europe, particularly the U.K. Whereas Sizmek's footprint is genuinely worldwide. The ad tech company has offices across three continents, although several offices have been seriously downsized since the bankruptcy filing, according to ad tech sources. Naturally, that footprint represents an opportunity for Amazon to gain a foothold in those markets, but it will also be a serious challenge to manage teams in such fragmented regions, particularly when it's accustomed to its core market — the U.S. — being a single country.
Several ad executives anticipate more cuts, though not everyone is cynical on that front. "The amount of consumer touch points Sizmek has across the world, that across the world that Amazon doesn't have, will help it to map the global population, and create a universal ID which is compelling and not cookie-based," said de Jong. "That will be where the battle is fought."
Monetizing ad serving is a tough gig
Ad serving remains a fundamental part of the underlying tech that powers digital advertising. But that doesn't make it sexy. In fact, it's become somewhat commoditized, and that makes it very tough to monetize. Sizmek was known in the market for its successful managed-services business, though that had begun to wane over the last two years, according to agency executives. Some ad executives pointed to the purchase of DSP Rocketfuel as a key moment when critical attention was drawn away from the ad server core product. "Then everything got slowed down as they put all their eggs in the DSP basket because they thought that would be the savior for money going forward," said an ad tech executive who spoke on condition of anonymity.
Google doesn't rely on ad serving for the bulk of its monetization, but rather its other ad products. That's why, in some instances, it would be fruitless to attempt to compete long term with Google for standalone buy-side ad serving, according to ad tech executives. "The opportunity is to compete with Google for advertising spend using this tech to create a closed ecosystem, aka a walled garden, added Créput. "The ad server is a key strategic asset to control the relationship with agencies and derive the full value of their DSP."
https://digiday.com/?p=338307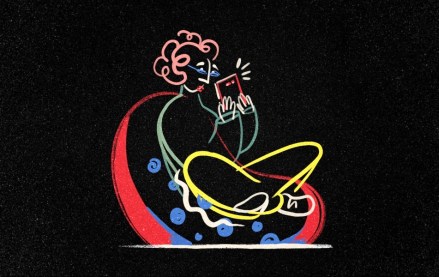 September 28, 2023 • 3 min read
•
•
The Financial Times has launched another lower-priced, subscription-based mobile app product a year after the debut of FT Edit to reach international readers.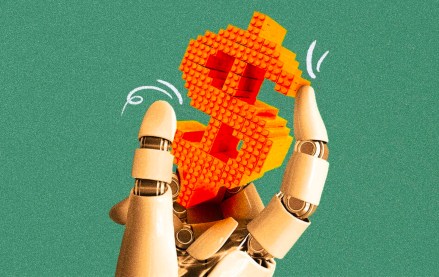 •
Publishers are starting to apply AI to their sales operations.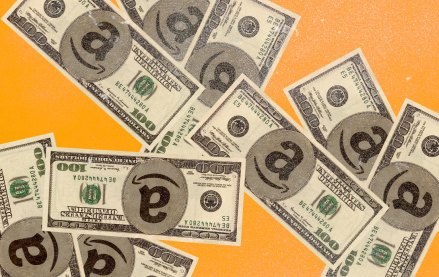 September 27, 2023 • 6 min read
•
•
The agency accused the e-commerce giant of conducting a range of anticompetitive behaviors that hurt both shoppers and sellers.